Żywiecki famously fell into Czech hands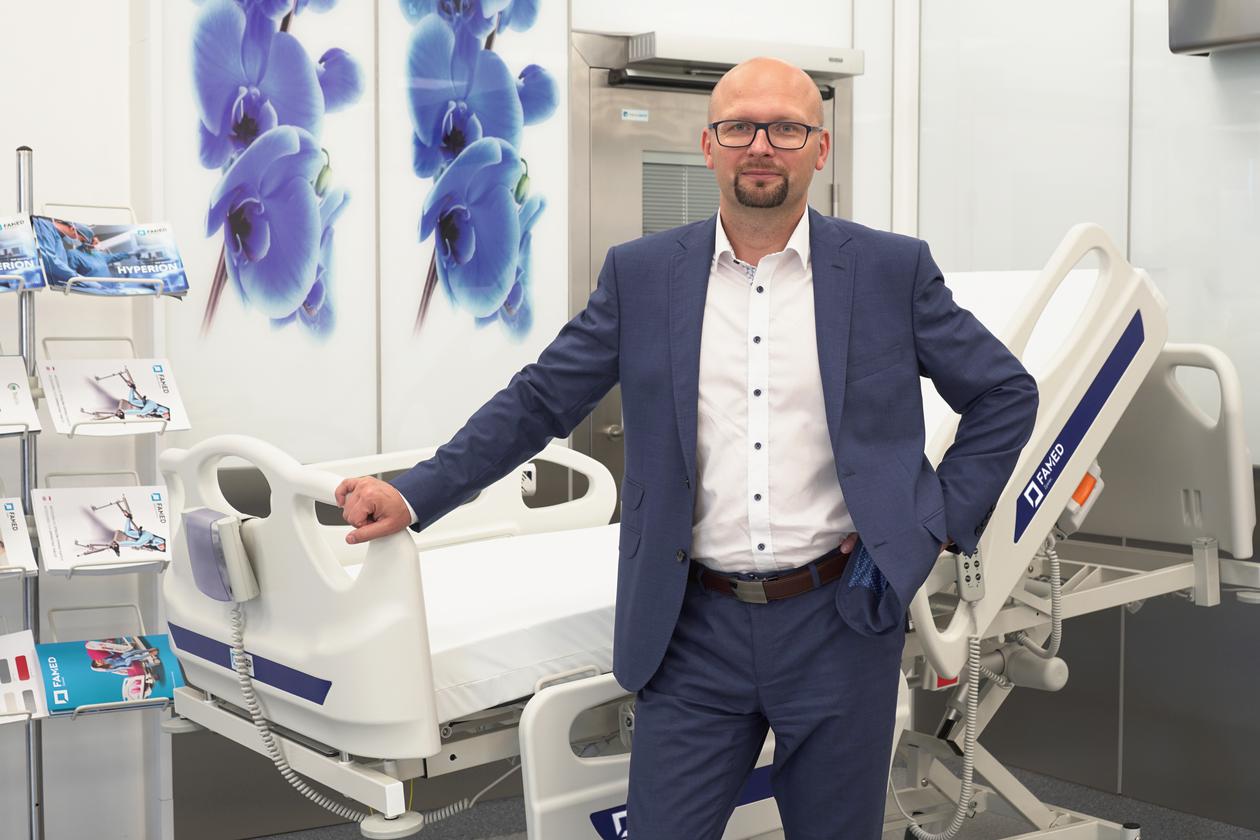 "We are preparing for another change, because the search for a new investor begins: from the sector or from the private equity sector" – He said a year ago at PB Marek Suczyk, then vice president of Famed Żywiec, which was emerging from a long restructuring. The manufacturer of hospital beds and operating tables found a new investor this year. Its owner became the BHM Fund, which was founded by the Czech businessman Tomasz Krska. The value of the transaction was not disclosed. Its details were finalized in January, and now the new shareholder has been officially entered into the Register of National Courts.
Czech expansion
BHM's successor, Tomasz Krzyk, is president and longtime shareholder of the company that produces, among others, rolling stock for the Škoda Transport Group. After the company was taken over in 2018 by the PPF group (belonging to Petr Kellner, the richest Czech who died in 2021), Tomáš Krsek founded his own fund, which in the following years invested, among others, in technology, medicine and assets Wind and real estate companies. In Poland, apart from Famed, it owns, among other things, 10 shopping complexes.
– Investing in Famed Żywiec is an important stage in the development of BHM Medical Technology, and at the same time a logical step in the course of our growth. The inclusion of the company in the BHM group will allow us to benefit from synergies in the areas of sales, production, research and development, which will make us one of the strongest players in the European medtech sector – comments Jan erný, President of the BHM group, quoted in the company statement.
Medical history
Furniture production in Żywiec has a long history. After the First World War, a private metal furniture factory was established in this town, which was nationalized after the following war and specialized in hospital beds.
After the collapse of the Polish People's Republic, Famed was privatized and its shares went to the employees. Eventually, it was taken over by a private investor, and under his rule a major investment program was carried out. As part of this, a new production plant was opened and preparations were made for the debut on the Warsaw Stock Exchange in 2008, which was intended to raise PLN 100 million from investors. However, the financial crisis came and Famed, which was struggling with high debts and losses on currency options, became insolvent.
A decade ago, part of the assets of the bankrupt company – the production plant and intellectual property rights – were bought from the trustee for PLN 46 million by a fund managed by Emsa Capital, which specializes in restructuring investments. Famed was still making losses as of 2016, but it was gone right after that.
– In recent years, our sales have grown gradually, and thus the related production intensity has increased. The famous factory in Żywiec will become one of the pillars of the group, which in the long term will translate into a larger scale – says Famed's president Marek Suczyk recently.
Export development
The manufacturer of operating tables for hospital beds generated revenue of PLN 86.8 million in 2021 (latest data in the register of national courts), with more than PLN 5.5 million in EBITDA (operating profit plus depreciation) and PLN 3.2 million in net profit. Operating tables accounted for more than three-quarters of sales, most of which were exported.
– Export generates a significant part of the company's revenue, and a significant share – in 2022, 46 percent. European countries there. This year, our main focus is on growth in Central Europe, the Middle East and Latin America. We'd like to increase sales there by about 50, 25 and 60 percent, respectively. One way to do this is to start direct sales in the Czech Republic or Slovakia, as well as launch a representative office in Colombia, which is a foothold for expansion in this part of the world with great potential – says Marek Socek.
The company reported that its revenue in 2022 rose to PLN 93 million, and that every third new operating table Polish hospitals received last year came from the factory in Żywiec.
– This year we would like to pass the symbolic barrier of PLN 100 million in annual revenue, assuming growth at a level similar to last year, – says the head of Famed.