XTPL starts cooperation with Giant from USA. Polish nanoimprinting technology with opportunity for industrial implementation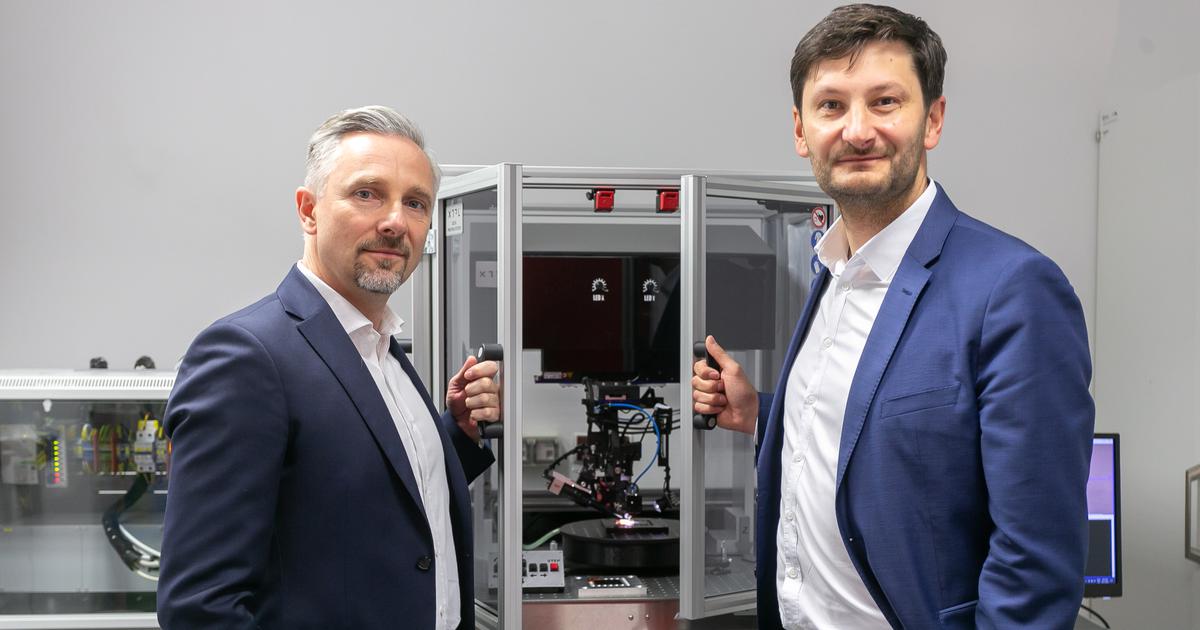 Listing of the company on the Warsaw Stock Exchange XTPL, which is in the nanoprint industry, has been at an invisible level for two years in recent months. During the Friday session, on May 26th, they had another session Drive for double-digit growth to about PLN 126, which means about PLN 250 million of capitalization.
The American giant will be testing XTPL technology in the industry
After a year of evaluating its technology, XTPL received an order from a company from the US Nasdaq 100 (including the largest technology companies) – Manufacturer of industrial machinery, eg for the semiconductor and supply industry with billions of dollars in revenue. The (unidentified) giant buys a printing unit from a Polish company, which it intends to put into its prototype.
– The scale of this order – even more than twelve percent of our revenue for the whole of 2023 – is significant, but the most important thing is continued cooperation with one of the largest manufacturers of industrial machinery in the world, which opens the way for significant revenue in the future. The contractor has huge production and sales capabilities as well as a wide customer base. It can become our very important business partner for years. In addition, it makes us more credible in the eyes of other potential clients – comments Dr. Philip Granik, President, Co-Founder and largest shareholder of XTPL (16.1%).
He stresses that the company's technology aims to meet the requirements of the modern electronics market in the field of increasingly fine printing. Preliminary results of the operation of the module and the decision to move to the next stage, that is, serial production, are expected next year.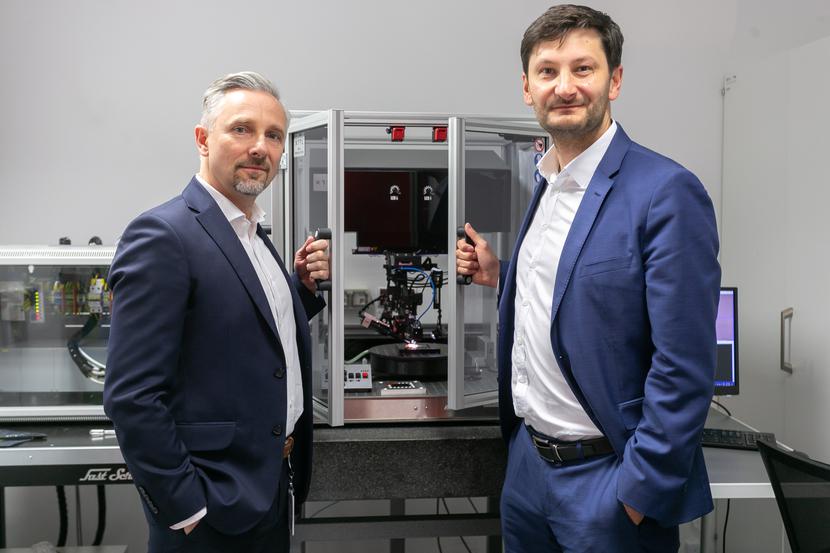 PLN 100 million in revenue is not the end
In 2022, the company almost tripled its revenue – to PLN 12.8 million, while sales revenue increased almost five times – to PLN 10 million. EBITDA improved year-on-year by PLN 4.9 million to PLN 0.4 million, net loss narrowed from PLN 6.6 to PLN 2.1 million (profit expected this year). However, this is only the beginning of growth. By 2026, XTPL intends to increase sales revenue tenfold – up to PLN 100 million, in "great profit".
The decision to present sales targets for the first time came as a result of monitoring progress in marketing and preparations for industrial applications. Over the past two years, the industry has validated the quality of our technology, and now we are entering a phase of dynamic business growth. The target of PLN 100 million in revenue in 2026 is just another milestone for us, and it is by no means a glass ceiling. We will still have a small share of a multi-billion dollar market. So we see development prospects also in the long term and the opportunity to build a really big company that matters in the world – says Philip Granik.
you expect xtpl andBig returns From Western Europe, the United States and Asia. In the case of industrial applications, the United States and Asian markets are key, but Europe, which wants to become independent from suppliers from distant countries, may also become a large recipient.
"We are closely monitoring the progress of our three main competitors in the United States, Switzerland and South Korea [Optomec, Scrona i Enjet – red.] – just like us, tech startups. At this point, competition does not harm us, on the contrary – it helps build the market and confirms that the industry needs new generation technologies. Besides, I have different majors. We have often received a project in which the competition's technology did not work, and we achieved the expected results, – the head of XTPL convinces.
3One million Polish zlotys
This is the amount of sales revenue, three times what XTPL made in the first quarter of 2023 …
0.1One million Polish zlotys
… and EBITDA profit compared to a loss of PLN 2.4 million in the previous year.
Acceleration in investments PLN 60 million in 3.5 years
The increase in sales is associated with an acceleration in investments. For eight years of operation, since 2015, the company has invested nearly PLN 50 million in development. Now, in 3.5 years, it plans to allocate about PLN 60 million for this. More than half of it will be funded by Emissions up to 275 thousand. Involved (to be decided by the general meeting in the first half of June), and the remainder from current revenues, grants, and debts.
– We are preparing a non-prospectus version because we want to start investing quickly. In the first place, we think of the existing shareholders [dwa niemieckie fundusze, wehikuł Pankiewicz Venture i Sebastian Młodziński, współzałożyciel XTPL – red.]who are willing to acquire new shares. We also receive signals from domestic and foreign institutional investors that they are interested in the offer – explains Philip Granik.
almost. 40 percent of the investment budget will go to increasing production: Modules – from a few to about 100 per year, Delta Print System (DPS) printers – from a dozen to several dozen, nanocarts – up to four times.
A similar amount will be consumed by increased sales.
We are considering opening trial and sales offices in major markets such as the USA, Taiwan and South Korea. The remaining percentage is approximately 20 percent. We will allocate 100,000 of the budget for research and development work on existing and subsequent products, which will allow us to grow also after 2026, says the entrepreneur.
XTPL has begun to expand its team intensively this year – it has already exceeded 50 people, and may well end the year with more than 60 people. By 2026, the company plans to increase its second, third, or even quadruple number, according to progress.
Through the eye of an expert
Tune the future
Thomas Konecki
Managing Director of ADJ Nanotechnology
In the case of many future solutions, such as the 6G network, the technologies that enable their implementation are still missing. Nanotechnology and advanced materials engineering come to the rescue. The first discovery in the Max phase – materials with unique properties – is the well-known graphene. However, there is a lot more to this type of material. Their application is associated with a real revolution. This requires creating tools from scratch and sometimes challenging the status quo in physics.
Therefore, although nanotechnology has great potential, it still needs a long time to be widely used in industry. For example, the aforementioned graphene still faces several significant hurdles to comprehensive implementation: from production scalability, through purity and standardization, to time- and capital-intensive integration with existing technologies. However, this does not mean that shareware should not be implemented. You – the more the better.