Worm Magic Tournament. They wrote love letters to them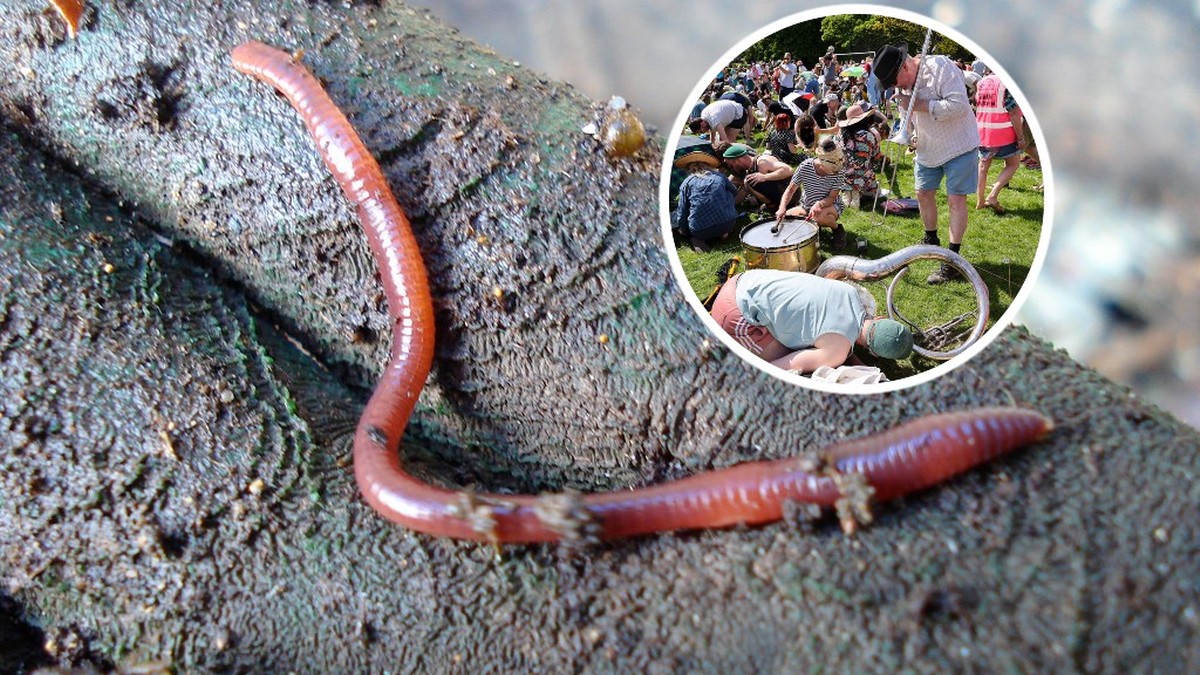 In Great Britain there was a witch tournament of worms. Participants in the unusual competition had to pull as many earthworms out of the ground as possible. How did they do? It is known that their result is much better than last year.
The local worm magic tournament was held in Falmouth, Cornwall over the weekend. It was the third edition of this event.
The participants in the competition had to bring to the surface as many earthworms hiding in the ground as possible within half an hour. Each team had a two-meter piece of grass at their disposal.
Restrictive rules. Participants should also remember that worms have feelings
It is not as simple as it seems. The rules prohibit the use of power tools or digging into the ground. All other methods are allowed. The event organizers want to draw attention to the fact that worms have feelings too and they shouldn't hurt.
look: USA: A transgender cyclist took the stage by herself. "I have no idea why the others ran off."
The contestants have different techniques. Some danced on the grass to make the earth shiver, others sprinkled it with water to imitate rain, because the vibrations from the drops hitting the ground made earthworms come to the surface.
Still others ask worms to surface, write love letters to them and play instruments placed on the floor. Although the profession of a worm whisperer is now fading away, the skill is passed down from generation to generation, according to Cornwall Life.
Local media reported that during this year's competition, contestants managed to pull 260 worms out of the ground. This is much more than last year, when a single earthworm surfaced during a heat wave.
The competition was won by the team that pulled 20 worms out of the ground in half an hour. However, they are far from the world record set by 10-year-old Sophie Smith. During the 2009 World Worm Charming Championships, the girl plucked 567 earthworms from the ground.
dk/wka/Polsatnews.pl