"We've had difficult moments, but we've braved it." Kazimierz Moskal on promotion to the Ekstraklasa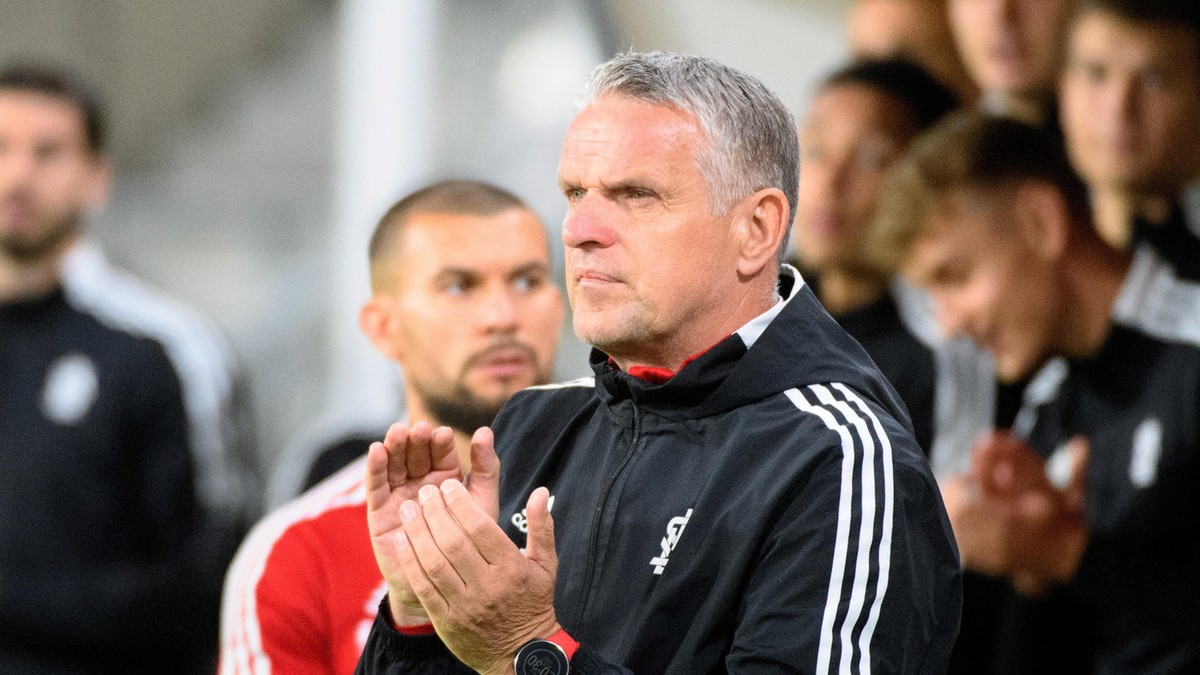 – We did not manage to win, although we came to Gdynia with this assumption, but Arca also played for his goals. I would like to thank the guys who did a great job. And I'm not just talking about this game, but the entire season. We had difficult moments, but we bravely endured them and deservedly celebrated our return to the Ekstraklasa in Gdynia. I would also like to thank the fans who bravely supported us in all the matches and stayed with us until the end – said Moskal.
See also: Tears of happiness after the promotion. "I was afraid people would remember me."
ŁKS returns to the Ekstraklasa after a three-year break. To win promotion, Łódź had to win a point, but were on target to go home. After Przemysław Stolec's goal, Gdynia took the lead in the 13th minute, and eight minutes later Hubert Adamczyk missed the penalty kick. The visitors equalized in the 84th minute.
It wasn't our big game. The first half was definitely dictated by the rivals, and there is no need to delve into it, but after the break our game seemed different, and something was already beginning to happen under the penalty area of ​​\u200b\u200bthe hosts. Another rule has been confirmed this season – if we score a goal, we won't lose. In matches where we could not score goals, we usually lost 0: 1 and only once, at the opening ceremony, we lost to GKS Katowice 0: 2 at home – the ŁKS coach stated.
Two 19-year-olds played key roles in the visiting team. Goalkeeper Aleksander Bobek saved a penalty kick and midfielder Mateusz Kowalczyk scored the equaliser.
– These were the most important moments of this meeting. I'm happy that these young players carried the burden of this game. Both of them are high school graduates who passed the exam today. "I'm glad it ended this way," Muskal added.
Despite the draw, the coach of Arca, who is fighting for the right to play in the play-offs, was very pleased with the team's situation.
"I congratulate my team for their style of play on the field and for the game. I have to commend him because we worked on so many things together for several weeks and today he played as I want him to. And that's the kind of Ark everyone wants to see – engaged, with great determination in defence, and also attack-oriented. We have one point, Stal Rzeszów plays on Sunday and until then we are in the play-off zone. We'll see how it goes," said Ryszard Wichorek.
The yellow and blue again never used the home field advantage. This season, in their 17 home matches, they have won only three – along with an almost downhill Skra Częstochowa they had the lowest in the league, also recording seven draws and seven defeats.
– Our games are the same – we have to work hard, we score, we have more chances and we have to close the game, but unfortunately something happened and there is no seal of victory. The opponent is practically non-existent, because he only has occasional chances to score, but he scores from one of them. We cannot score from such a situation, but luck also needs help. This season, goals like this are scored against us, not against the opponent. However, this is football – noted Wieczorek.
And the 61-year-old did not blame Adamczyk for the missed penalty, who left the field in the 23rd minute due to injury.
– Until then Adamczyk played great, he was well behaved and I don't blame him for not taking the penalty. I am sure that if he had stayed on the field, he would have contributed a lot to the fact that we would have scored a second goal. In any case, I don't hold a grudge against anyone – I would like to say once again that we played a great game and if Arka worked like this all the time, today we wouldn't have to worry about a promotion to the Ekstraklasa, – summed up the coach of Gdynia.
KP, PAP