Warnings of thunderstorms and hail. Weather for Friday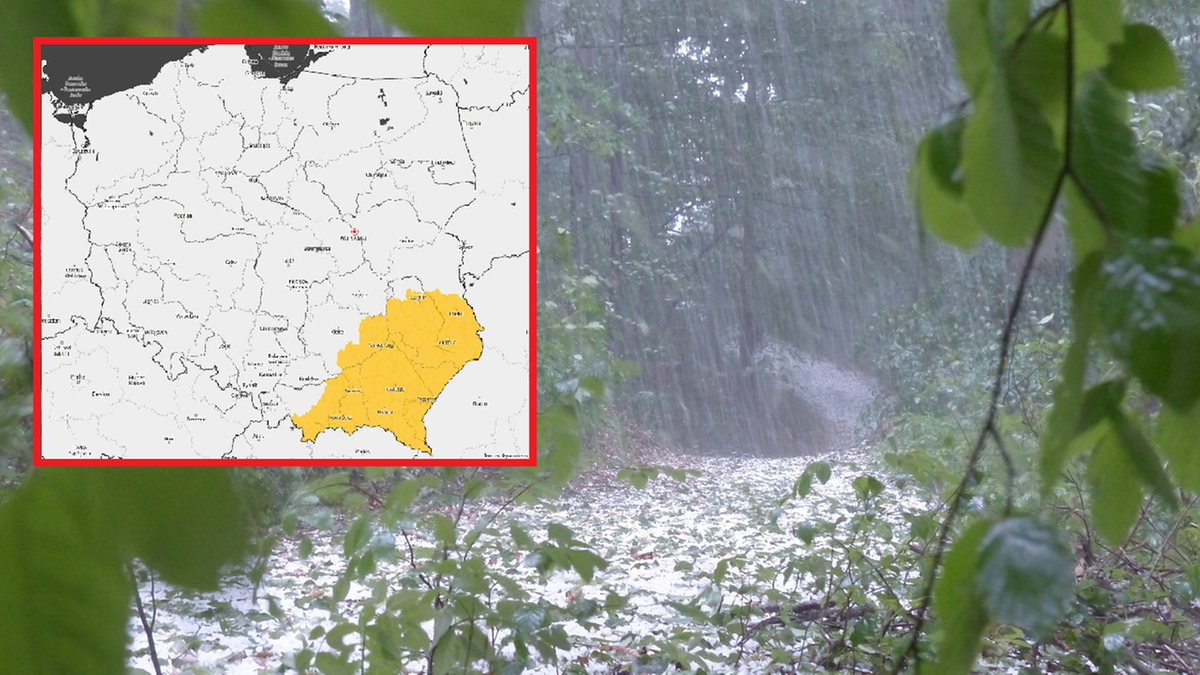 Thunderstorms are likely in parts of the country on Friday.
It will get a bit cooler on Friday, with thermometers ranging between 14°C on the seashore and 22°C in the southeast. It will be fairly clear across the country, but in some places you can expect rain and local thunderstorms, which may be accompanied by hail.
On Friday, the largest clouds will be from the eastern outskirts of Lesser Poland through Podkarpassie to the Lublin region and rain and thunderstorms can be expected over southeastern Poland.
Level 1 thunderstorm warning
The Institute of Meteorology and Water Management issued first-class warnings of possible thunderstorms with hail in five regions of the province. Świętokrzyskie and all Podkarpackie, Małopolskie and Lubelskie regions.
However, on Friday the weather will be the coldest on the seashore – from 13 ° C to 16 ° C. In the west of the country, thermometers will show up to 17-20 degrees Celsius. Friday will be the warmest in the east of the country – up to 22 degrees Celsius.
Weather forecast for Saturday, May 27
Saturday and Sunday promise to be sunny, but slightly cooler than during the past week. The maximum shade temperature is only measured locally. exceed 20°C.
look: Germany. The tornado destroyed more than 50 buildings. The fire department is on site
On Saturday, it will be partly cloudy and partly cloudy. Thermometers will show 15 ° C in the Suwałki region, by the sea and in the valleys of the Carpathians, up to 21 ° C in Lubuska Land.
pgo/Polsatnews.pl