Unexpected guest on the morning news of Polsat. "property control"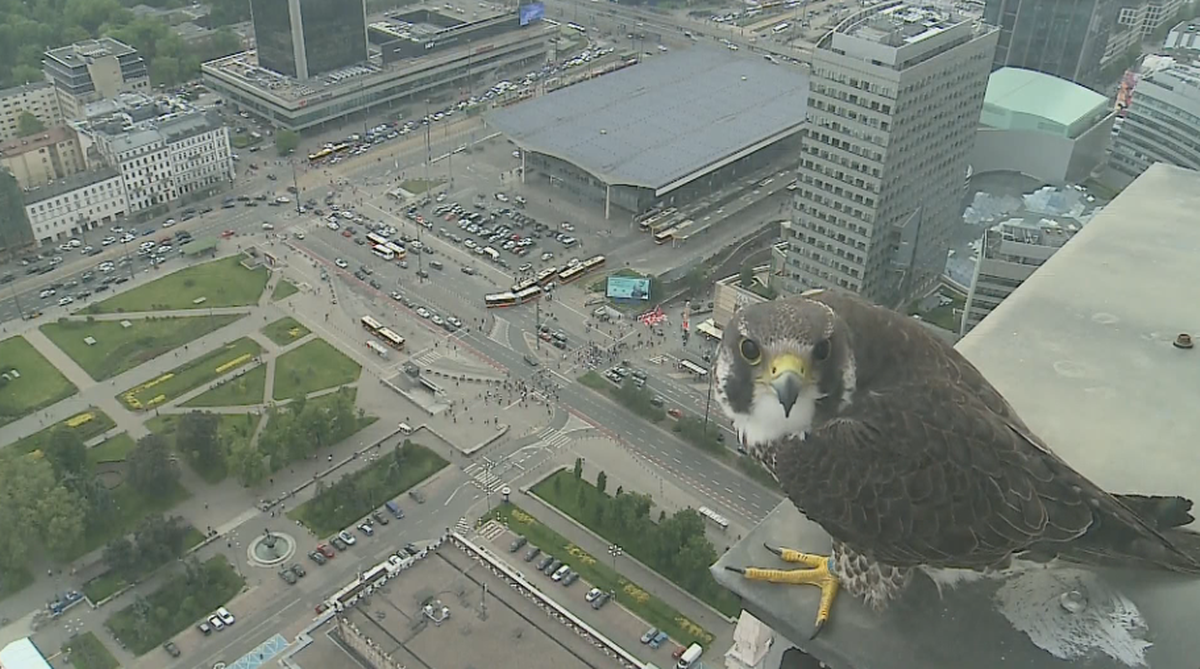 Although this guest was not invited until the morning of Polsat News, he was most welcome. – This is a falcon that patrols the streets of Warsaw – Małgorzata Świtała laughed, and the weather forecaster, Klaudia Kroczka, joked that she was a "neighborhood watch", when everyone was surprised by the position of a hawk in the frame of the Warsaw weather camera of Polsat News.
– Here is a hawk patrolling the streets of Warsaw. When Polsat News cameras showed the streets of Warsaw, apparently, he says, he is safe, because he can rest for a while and think about what the weather is like, said morning host Majorzata Oetawa. However, he did not pay attention to the weather, which was about to be shown on the air by Klaudia Kroczek, but to the falcon, which was curiously looking into the camera.
Peregrine falcons in Poland
On the 45th floor of the Palace of Culture and Science in Warsaw, a pair of peregrine falcons – Franek and Giga – have a nest. This year she had four pups. The birds that hatched at the end of April were given names: Hetman, Chief, Iwo and Zytka.
They were surrounded in mid-May. They've got one ring on each leg – blue and yellow, which means they're wild city fowl. There is an inscription on each ring, thanks to which each individual can be identified.
look: The F-35 lost to the bird. Will the world's most modern fighter be abolished?
Peregrine falcons became extinct in Poland in the 1950s and 1960s. The Wild Animal Society "Falcon" has been returning them to the natural environment in our country for years. Over the course of 30 years, more than 1.5 thousand animals have been released from breeding. the birds.
There are currently more than 50 pairs in Poland, and new pairs are added every year.
pgo / sgo / Polsat News