Ukrainian road map Jadwiga Emilewicz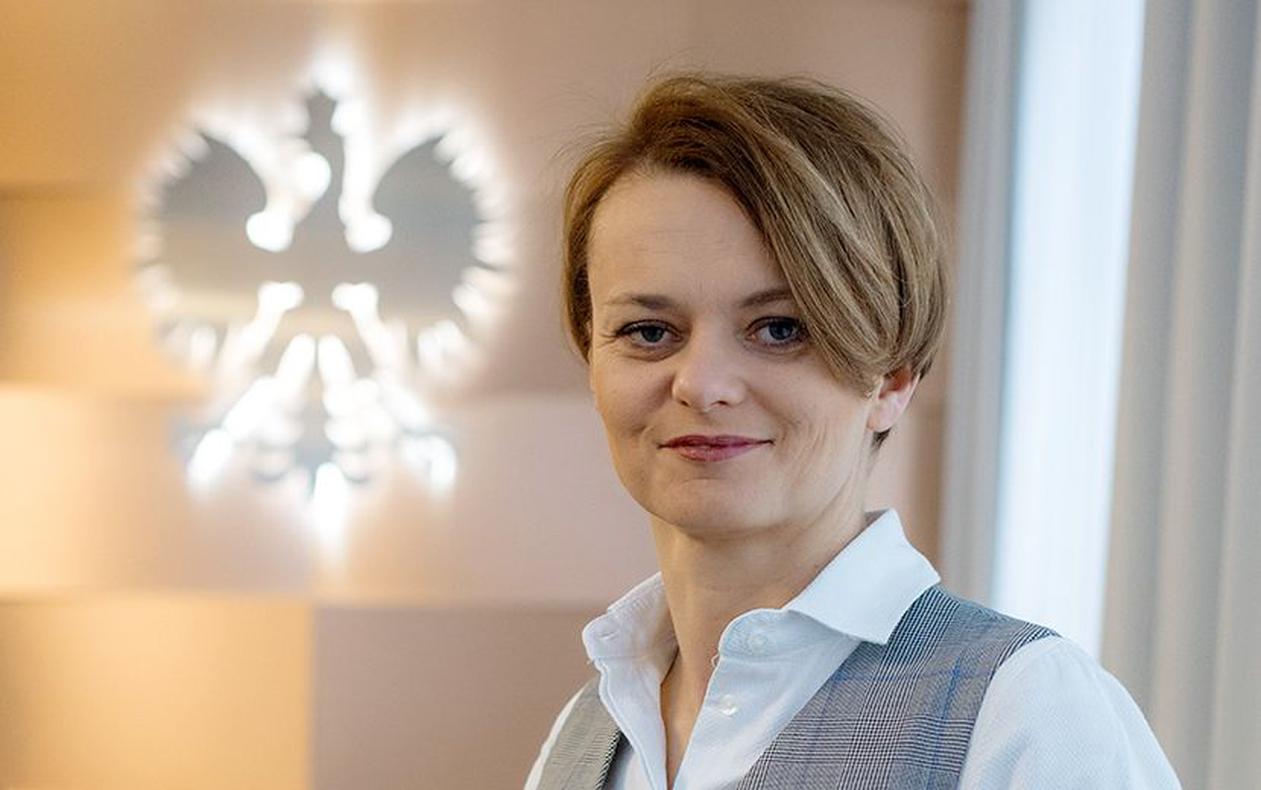 Jadwiga Emilewicz, the State Commissioner for Polish-Ukrainian Development Cooperation, outlined a list of tasks that must be completed in order for Polish companies to participate in the reconstruction of Ukraine. Many of them are scheduled to be completed before the next parliamentary elections.
PAIH offices will be opened in Ukraine
One of the priorities is to support cooperation between agencies and companies.
– For this purpose, it is necessary to create an interministerial team, in which business organizations will also participate. Experience so far shows that good economic regulations and programs are usually created after consultation with entrepreneurs and industry organizations – says Jadwiga Emilewicz.
Announces the opening of offices in Kiev and Western Ukraine by the Polish Investment and Trade Agency in a few weeks.
Jadwiga Emilewicz also announces its support for entities interested in developing their activities in the Ukrainian market. It is reported that talks are underway with the Polish Development Fund (PFR) regarding the implementation of new financial instruments for Polish businessmen interested in the Ukrainian market. Paweł Borys, President of the PFR, informed the PF that the fund is still conducting analyzes and will submit proposals in early June and July. He notes that first, the rules for the participation of the Export Credit Insurance Corporation (KUKE) in supporting domestic business in Ukraine will be defined.
– Adopting laws to expand the catalog of solutions related to guaranteed export insurance, which remains during this period, the first goal – echoes Jadwiga Emilewicz.
KUKE assures that it already supports Polish business in Ukraine and, thanks to the change in regulations, will expand the range of possibilities.
– The currently pending amendment to the law regulating the field of export insurance with a guarantee of the state treasury will increase operational transparency by separating our participation in Ukraine from the rest of the portfolio. Thanks to this, we will be able to effectively control the risks we incur by supporting Polish exporters and investors and respond flexibly to their financial needs. In addition to maintaining the protection of commodity exports on the scale expected by Polish entrepreneurs, and their growth dynamics are amazing, we will be able to guarantee the investments of domestic companies interested in developing business in Ukraine through projects or acquisitions in green fields. We will also be able to ensure the participation of Polish suppliers of goods and contractors in projects aimed at restoring the infrastructure and further modernization of the Ukrainian economy, which are carried out at the request of the Kiev authorities or non-Polish private investors, Janusz informs. Władyczak, President of KUKE.
He adds that the amendment will also enable KUKE to cover with protection the Polish branches of foreign businessmen.
– We hope that this will attract companies from all over the world to our country, interested in participating in the reconstruction of Ukraine. They will be able to benefit from KUKE support if they open a branch in Poland and from here they will send, for example, supply or investment goods. In addition, we will be able to reinsure the risks of Polish commercial insurance companies that decide to insure the transportation of goods to Ukraine. At the moment, this is a big problem, hindering efficient deliveries to the domestic market, say Janusz and Wadiczak.
We aspire to an international platform
Jadwiga Emilewicz assures that in addition to the support of PFR and KUKE, local entrepreneurs will also be able to count on other Polish financial companies operating in Ukraine. Recall Kredobank, which is associated with PKO BP, which has many branches, even in eastern Ukraine. It maintains that it is one of the few "financially sound" entities operating in the Ukrainian market and asserts that the aim is to increase the number of entities that will open accounts there. Another company that, according to Jadwiga Emilewicz, can support Polish companies is PZU.
In addition to supporting business, Jadwiga Emilewicz also advertises activities in the field of economic diplomacy. He informed that Poland is trying to join the donor coordination platform created by the G7. A meeting of its members is scheduled for June 21 in London, to be attended by Prime Minister Mateusz Morawiecki, which could be a step towards Poland's inclusion in the international structure.