Thunder in Warsaw. Play Duda and Carlsen for the title! Emotions until the last moments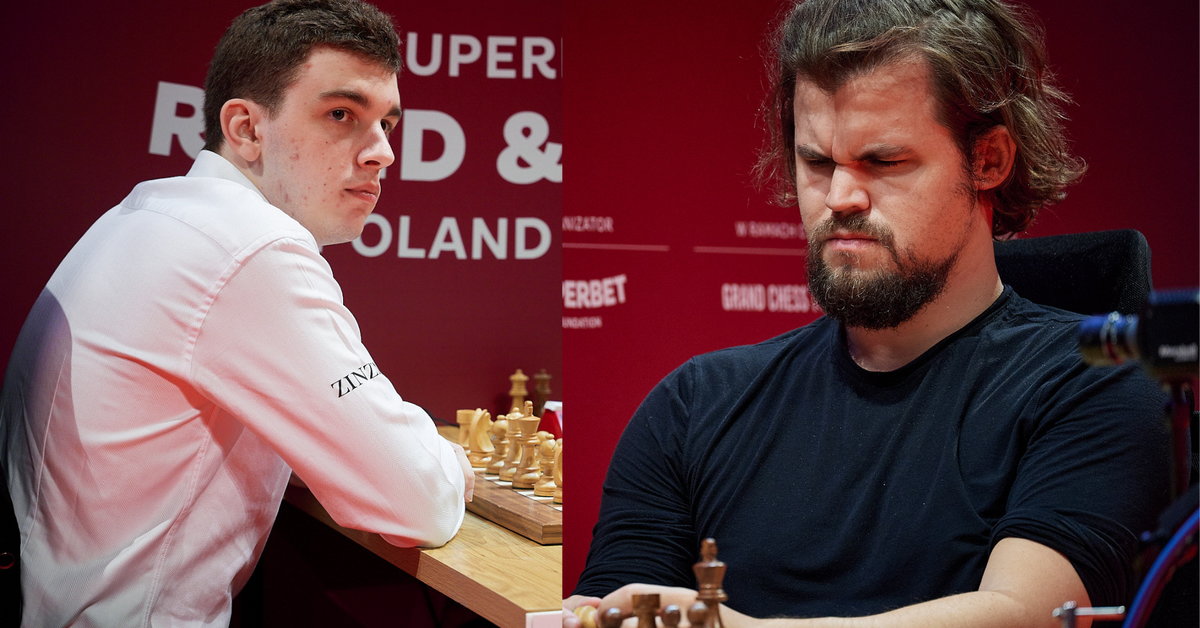 After three days of rapid chess competition, Jan Krzysztof Duda was in the lead. The first day of the fast-paced blitz didn't go his way. Although he maintained his position as a leader, the best chess player in the world, Magnus Carlsen, got too close to him. The former world champion won all five matches between rounds 14 and 18 and before the final day of the competition was only half a point behind the great coach from Wieliczka.
Superbet Rapid & Blitz Poland 2023 – Magnus Carlsen is the best in Warsaw
Unfortunately, Thursday didn't start well for Duda either. Already after the second round of the day he lost the lead to Carlsen. Four games before the end, the advantage of the Norwegian increased to two points, the Poles were also caught up by Maxime Vacher-Lagrave and Wesley Sow.
The better finish and Yanik's victory in a fratricidal battle stirred the emotions of the large crowd gathered in the stands accompanying the final match, in which the two best players of the tournament faced each other. Duda bet all on one card, but was unable to win the black of the pieces. The final 124-move match ended in a draw in favor of Magnus.
Radoslaw Wojciech, who beat Carlsen on the first day, also suffered from the hardships of the tournament. He was playing at a slower speed. He had a bad track and eventually finished last.
Thanks to the victory, Magnus added 40,000 to his account. slot. Janek collected 10,000. Less. Wojtaszek could console himself with 7,000 PLN. slot.