There can only be one winner. This is the best player of the season in the Premier League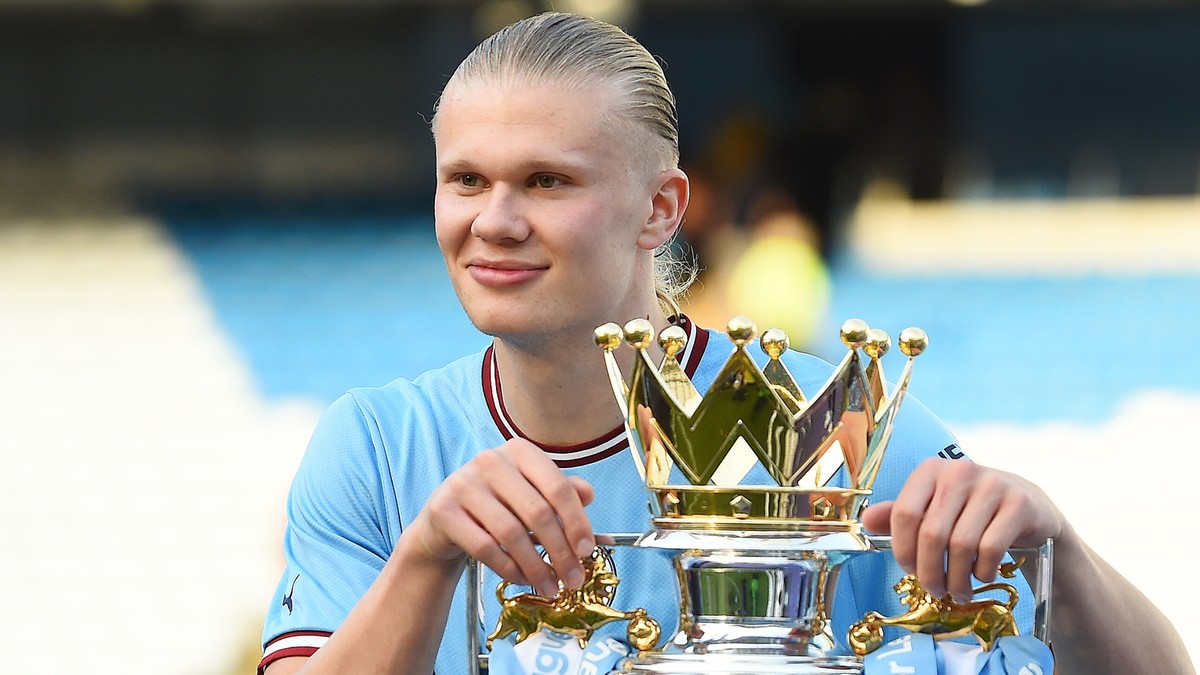 A few days ago, the Football Journalists Association (FWA) named Erlen Haaland the best player in the English Premier League for the 2022/23 season. On Saturday, the player won an even more prestigious prize.
When Erling Haaland joined Manchester City a year ago, some pundits in England were skeptical of the Norwegian's move. Big doubts have been raised about how the striker will fit into the new team and whether he will find a thread of understanding with the tactically demanding Pep Guardiola.
At the end of the season, all of these considerations can be put into fairytales. The Norwegian player not only quickly integrated into Manchester, but also smashed the door of the entire English Premier League with a powerful blow. In his first season at Haaland, he scored 36 goals and added eight assists. In doing so, he became the record holder for the most goals scored in a single league campaign. Previously, Andy Cole and Alan Shearer were the best in this regard. Their record stands at 36 goals that no player in nearly three decades has been able to beat. Until Halland reached the islands.
The influence of the Norwegian on the game of the entire team is indisputable. Largely thanks to Haaland's goals, City won their third consecutive Premier League title and advanced to the Champions League Final. The Nationals stand a chance of achieving a treble when they take on Manchester United in the FA Cup on June 3.
Not surprisingly, the city sniper was awarded yet another accolade on Saturday. This time, the Norwegian was named the best player in the English Premier League for the 2022/23 season.
Haaland became the third consecutive City player to win the honour, and the fourth in the club's history. Previously, the statuette went to Kevin De Bruyne twice, and Rubén Dias won it a year ago. The vote was attended by fans, a panel of football experts and 20 Premier League club captains.
Carol Patek, Polsat Sport