The Russians impersonated the Polish Marshal. They write about closing borders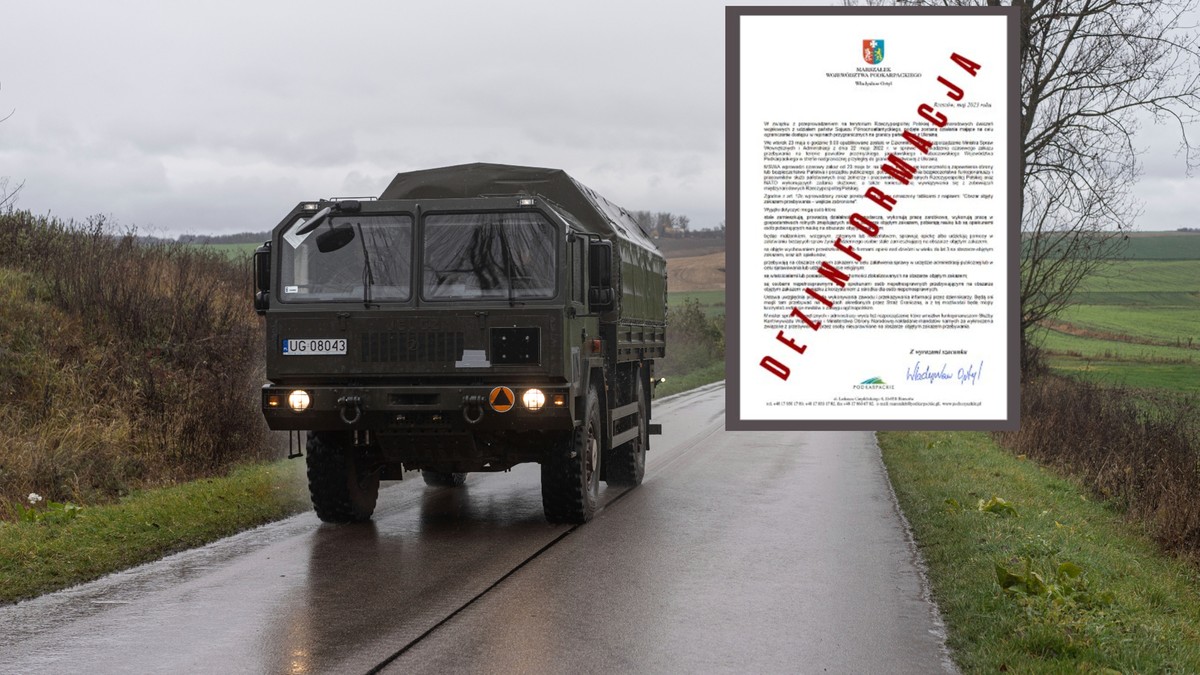 Russian services use a fake letter from Marshal of Podkarpackie Voivodeship, Stanisław Żaryn, the state commissioner for information space security, reported. The document concerns alleged restrictions on crossing the Polish-Ukrainian border. Earlier, a document was reported that was supposed to be evidence of Poland's planned occupation of Western Ukraine.
"in writing Fabricated by Russian intelligence There are false indications that due to the needs of the Polish Army, the Allied Armies and NATO, the Ministry of the Interior and the Administration impose restrictions on access to the border with Ukraine.
look: Russia takes revenge on Sweden. She expelled the diplomats
The forged message shows that they will be served Special facilities in crossing the Polish-Ukrainian border for the Polish Army. The representative of the government states that such rhetoric "is consistent with Russia's lies about Poland's alleged involvement of NATO countries in the war with Russia."
Moreover, the documents prove it The Kremlin continues its disinformation campaign regarding a possible Polish attack on western Ukraine. He informs Żaryn that the magazine is being published on propaganda channels that rely on the Russian special services.
Russia impersonated the Ukrainian General Staff
Earlier, Stanislav Harin reported A forged document in which the Russian services impersonate the Chief of the General Staff of Ukraine. The letter also concerned "alleged facilitation of crossing the PL-UA border by servicemen who want to support Ukraine".
look: The car from Poland participated in the attack on Belgorod. The Russians took it
The published document belongs to Russia "Evidence" of Poland's direct involvement in the war on the side of UkraineAs well as the opportunity to repeat lies about Poland's alleged preparations for Western annexation of the African Union. "The Kremlin is carrying out an operation related to PL's alleged attack on the African Union," he explained on Twitter.
dsk/wka/polsatnews.pl