The Russian-Belarusian agreement to spread nuclear weapons. Shoigu threatens war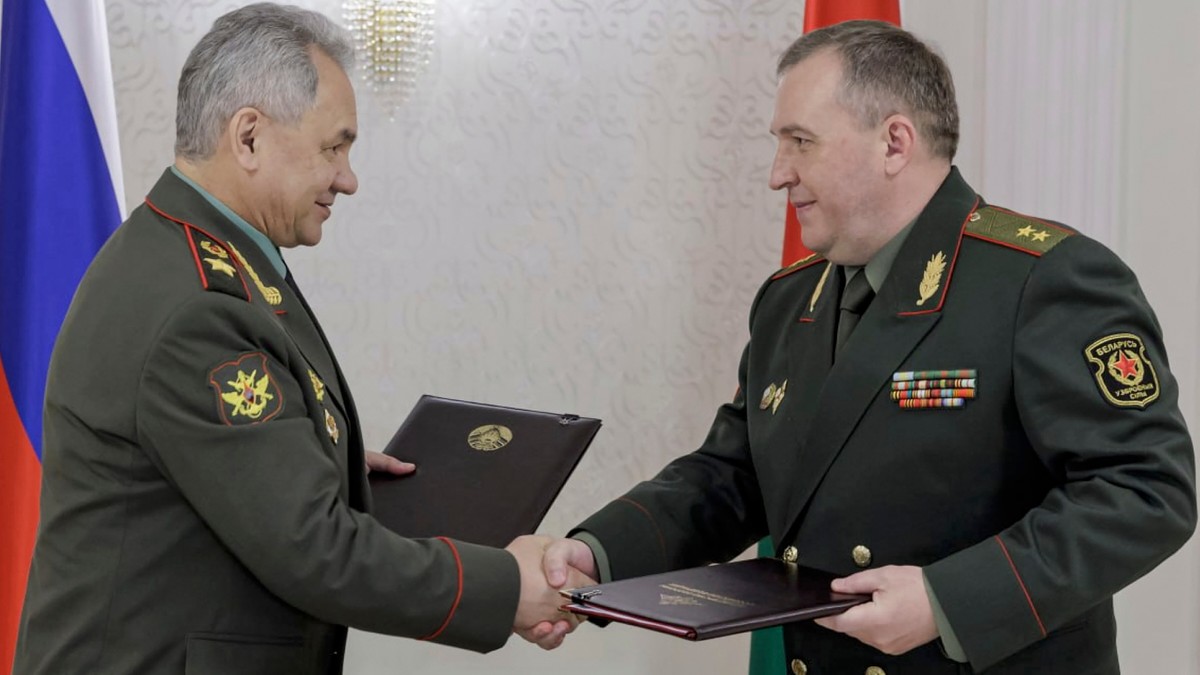 The defense ministers of Russia and Belarus, Sergei Shoigu and Viktor Khrenin, signed documents on Thursday in Minsk outlining procedures for storing Russian nuclear weapons in Belarus.
On Thursday, the Russian and Belarusian defense ministers, Sergei Shoigu and Viktor Khrenin, signed documents in Minsk setting out the procedure for storing Russian nuclear weapons in a special warehouse on the territory of Belarus, TASS quoted the Belarusian Ministry of Defense. The Russian minister also stated that the West is waging an undeclared war against the Union State.
The documentation contains details of the storage method Russian non-strategic nuclear weaponswhich will be stored in a special warehouse.
Shoigu said the arrangements were "in line with all existing international legal obligations".
During the meeting, the ministers also discussed the current military and political situation, in addition to issues of military and technical cooperation between ministries.
look: Russian nuclear weapons in Belarus. Comments after Vladimir Putin's decision
On March 25, Vladimir Putin announced that, at the request of Minsk, the Russian Federation It will deploy its tactical nuclear weapons in Belarus. Then notice that build Warehouses It has adapted to store this type of merchandise to be completed by July.
Moscow has already supplied Minsk with tactical missile systems Iskandar And Tass reported that the Russians helped their allies adapt warplanes to carry such weapons.
Shoigu about NATO's war with Russia and Belarus
During the press conference, Shoigu also spoke about the alleged Undeclared warwhich the West will launch against Russia and Belarus.
in his opinion NATO's actions are more aggressive.
look: Russia. The new Chinese Defense Minister Li Changfu will visit Moscow and meet with Sergei Shoigu
– A number of activities are being carried out to increase the combat readiness of the joint armed forces of the (North Atlantic – ed.) alliance in Eastern Europe. Additional forces and military infrastructure are being deployed there, and training and reconnaissance activities near the border have been intensified Union State Shoigu said.
ap/grz/polsatnews.pl