The numbers don't lie! They are the ones who fail the Apator the most in flights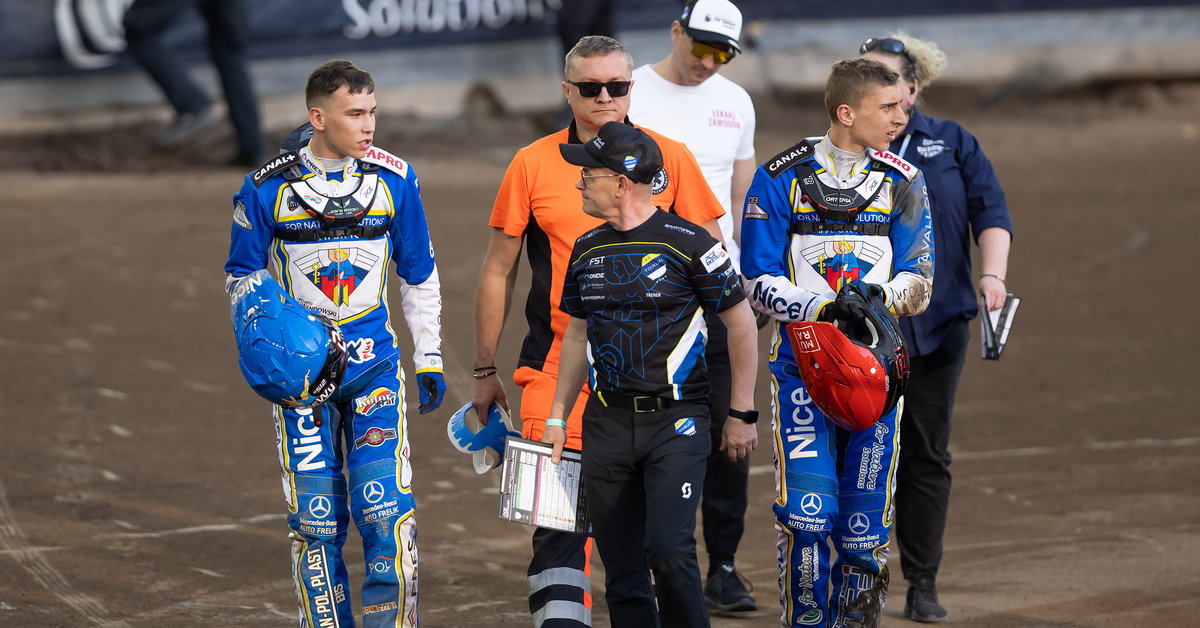 After seven Ekstraliga rounds, Apator has six points in its account and is ranked sixth in the table. The club from Copernicus lost only once at home during the season. It happened in the match against Betard Sparta Wroclaw, where Toruń lost 38:52. They managed to win both matches at home (against GKM Grudziądz 52:38 and Platinum Motor Lublin 46:44).
More text below the video:
The rest of the competition took place away from home, with Toruń losing all three matches. Despite the good disposition of some seniors, in Krosno, Leszno or Częstochowa the juniors failed along the way. It's no secret that youth are the ones that cause Apator's biggest problem.
They are bad on trips
Krzysztof Lewandowski with Mateusz Affelt, despite a few blips in the Motoarena, are terrible at rides, losing all of their novice courses twice, giving up, among other things:
Krzysztof Sadorski and Denis Zelensky (in Krosno)

Damian Ratajczak and Hubert Japonski (in Leszno)

Franciszek Karczewski and Kacper Halkiewicz (in Czestochowa)
High hopes were pinned on Avilt, who joined Apator at the end of last season. However, the 17-year-old has fallen short of expectations in the current player, being the second weakest player in the league with an average of 0.368 points per inning. The Toru Club graduate has only won one race. It took place in the first round, where the players of Robert Sawina defeated Stal Gorzo.
The last time Toru fans were satisfied with the form of the young players was in 2018, when, among others, he was in great shape. Daniel Kaczmarek. The famous Daniels won 14 of 46 races and averaged a season-ending 1,543 points/run.
Motor Lublin has the most successful junior pair after seven rounds. Young players score for the current Polish champions, on average, eight points per game. The list is closed by Apator, who average their juniors. They didn't even score four "points" in one game.
| | | |
| --- | --- | --- |
| Junior points average in the PGE Ekstraliga | | |
| a team | matches | average point |
| 1. Platinum Drive Lublin | 7 | 8.00 |
| 2. ZOOLeszcz GKM Grudziądz | 7 | 6.00 |
| 3. Tauron Włókniarz Częstochowa | 7 | 5.71 |
| 3. Petard Sparta Wroclaw | 7 | 5.71 |
| 5. Sylvestre Wilkie Crosnow | 7 | 5.57 |
| 6. ebut.pl Stal Gorzów | 7 | 5.43 |
| 7. Fogo Onia Leszno | 7 | 5.14 |
| 8. Nature Solutions KS Apator Toruń | 7 | 3.71 |