The most important thing is that the car accelerates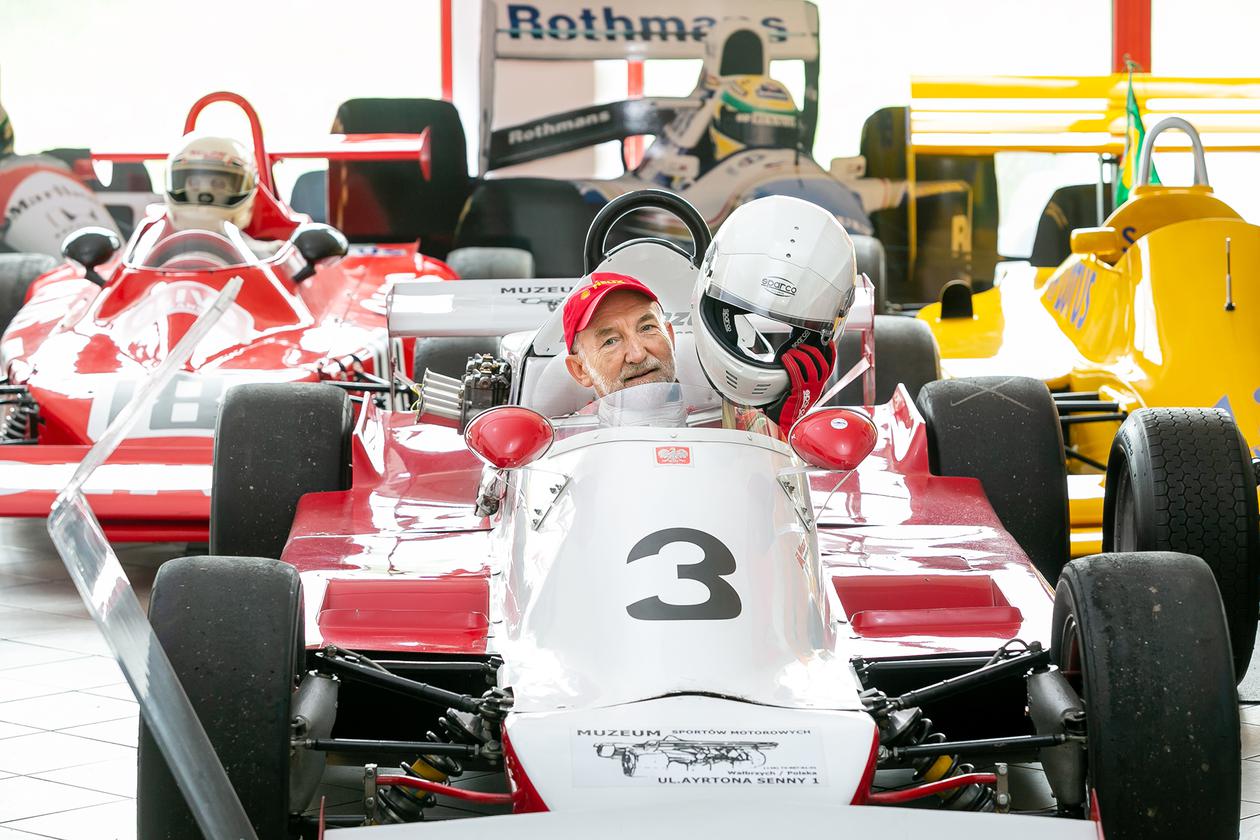 Three days non stop. It's his record of car tampering. In any case, he has assembled and disassembled cars hundreds of times. Jerzy Mazur, owner of JMMazur – Nissan showroom and founder of the Museum of Mining and Motorsports in Wałbrzych, was the first pole to reach the finish line in the world's toughest off-road rally – the Dakar.
The unveiling of the Ayrton Senna statue, the naming of the street leading to the museum after him, and more recently the unveiling of the commemorative plaque for all the athletes. "We are still going fast" – the creator of the museum invites you to events related to the automotive industry on the jmmazur.org website. And so on for 60 years.
"Why did I start racing? Some answer that they simply had gasoline in their blood. But as I grew up, like every boy, I wanted to feel like a man. I had the will to compete. You must have determination and passion for racing and tinkering with cars. Work on cars, increase their power, Improved traction, optimization… It gives happiness, – answers Jerzy Mazur.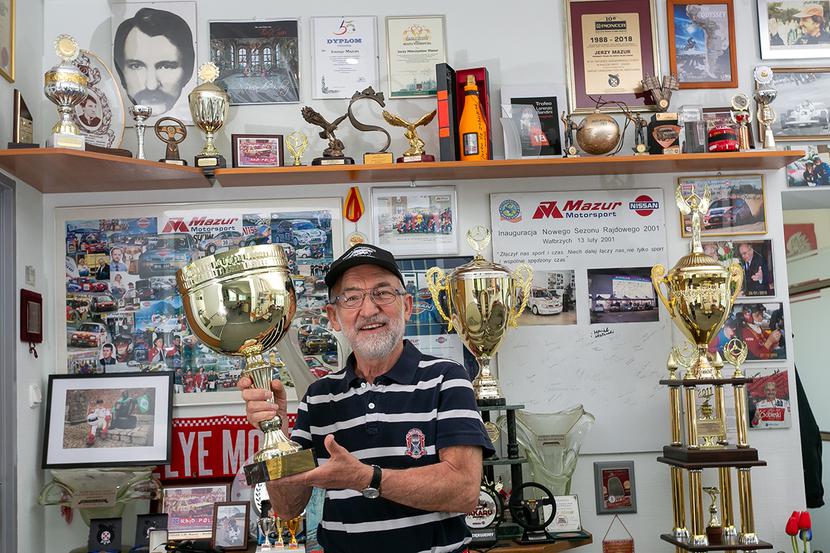 For photos and interviews, he wears a white racing suit. His first professional, Non-Flamable, dates back 41 years. And he's still in it.
"She had to endure 800 steps. A rare, priceless souvenir. Every touch of it takes me back to the times when I raced," adds the head of the museum.
Earlier, he was wearing a mining suit that a friend had brought from a German mine. Because the original racing cars were so expensive that they were not available in Poland at that time.
Dakar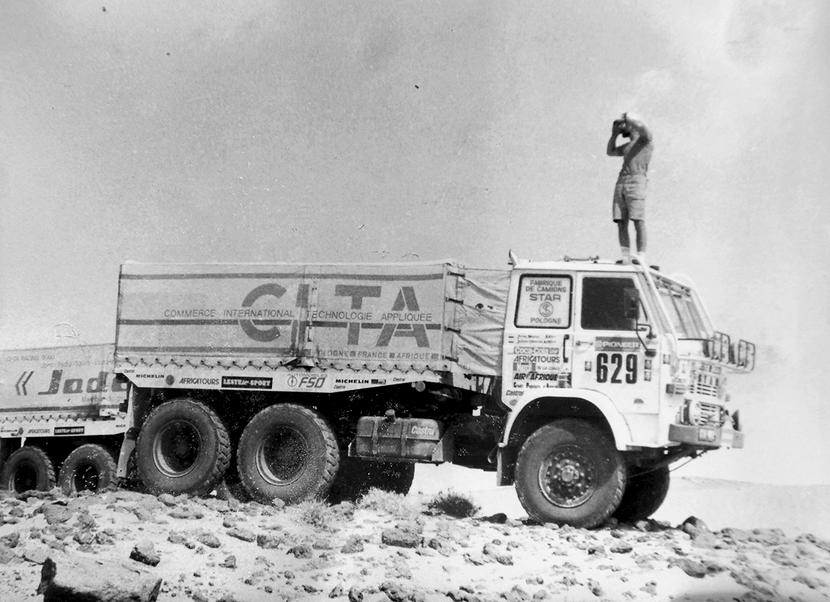 In 1988, when he participated in the Dakar, he was 170 cm tall and weighed 76 kg. In the toughest off-road rally in the world, he drove an 11-ton behemoth from the factory in Starachowice to the finish line.
The tenth Dakar was just as difficult as Amundsen's Antarctic expedition. At least that's how it sounds when Jerzy Mazur mentions rallying.
– The truck factory in Starachowice was looking for drivers. They agreed to send me because I was a two-time Polish Formula Easter champion. And I already have a lot of experience. But I've never ridden a truck. I didn't even have a truck driver's license. 130 trucks are registered in Dakar. The Czech Tatras had 700 horses each, and our old ones had 220. energy gap. We had no service, wellness or facilities. I took my own tools, and they've been put together over the years, because I only got one unfinished box from the factory. We carried two tons of spare parts because they said everything could break in our truck in the desert.

Entrance fee is 9 thousand US dollars. they did not. The sponsor, the manufacturer, arranged it on the spot, and miraculously it worked.
– I wanted some of the factory tools to give something as a souvenir in Africa. This was not the case, but I insisted. I've got a bag of medals for Leaders of Socialist Labor, and orders for merit from Felix Dzerzhinsky. I entered the cabin. We got to a village in Mauritania, a lot of people. I wanted the army to seal our documents. They turned their noses up and down, and refused several times. I remembered those commands. Shine in the African sun. I handed it over to the army, they smiled. And thanks to the orders, we received stamps in the documents. On the ferry in Senegal we didn't take our passports because we didn't have a visa, just our orders. I decorated the bg with them, but there was no reaction, so I decorated again. nothing. I had a lot of these medals, so I decorated them for the third time. Then they were happy and let's pass. In the next village we asked for directions. The pilot rolled out the window, and the locals took out knives and got out of the car. I didn't turn the engine off because in the desert if it won't start no one will push it. I put him in gear, the pilot with a knife on his neck. But she managed to escape. We drove without sleep, exhausted. Dozens were killed in this march. There were voices calling for the liquidation of the Dakar because it is inhumane. We missed the allotted time, but we reached the finish line [na 603 pojazdy dojechało 151 – red.]. Courage is not the only thing that matters. It is better if the driver has several qualities. Sobiesław Zasada said that it is not the fastest who wins the rally, but the one who made the fewest mistakes possible. This is an important skill, says Driver.
gtr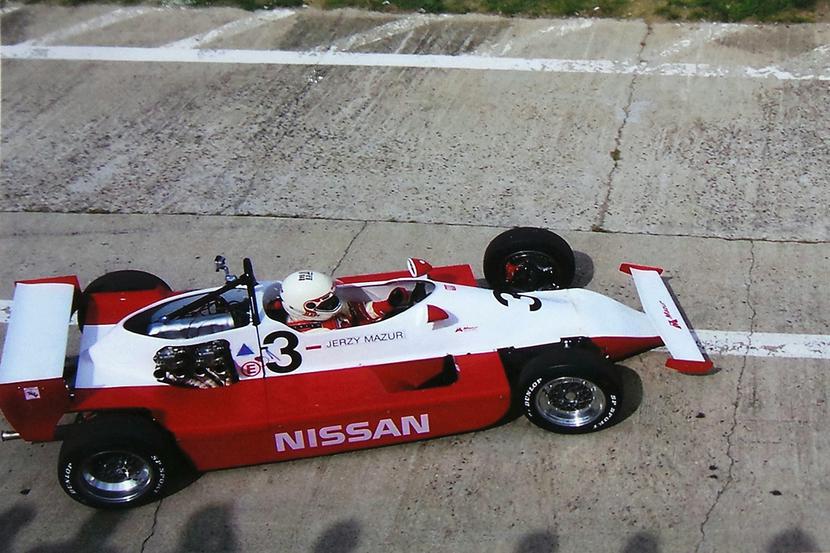 He couldn't count how many cars he had.
Now he drives around the city on the 213-horsepower Nissan X-Trail e-Power e-4ORCE with two electric motors on the front and rear axles, automatic with recuperation systems. The rally driver explains that the car is quiet and dynamic, and the suspension dampens vibrations on uneven surfaces. Then the Nissan Want 100, the camper. The trailer pulls well, and the rider in it. There is also a Mercedes Combi E 320 CDI in the garage.
But all this is for nothing, because the racer from Wałbrzych has always been a fan of the Nissan GT-R.
"I dreamed about it. It pleased me with technological solutions. Style and ease of use. Because you can have a beautiful car, but not very useful. There are many such brands. I had the opportunity to get this car as the first in Poland. It was the fastest in it Time – with acceleration to 100 km in 2.9 seconds.This car was comfortable, it's hard to talk about comfort in racing cars.Krzysztof Hołowczyc already owns four GT-Rs and enjoys them all the time.This car satisfied all my senses.I had to sell it because Lack of funds I would like to have such a car again, preferably in the NISMO version – says Jerzy Mazur.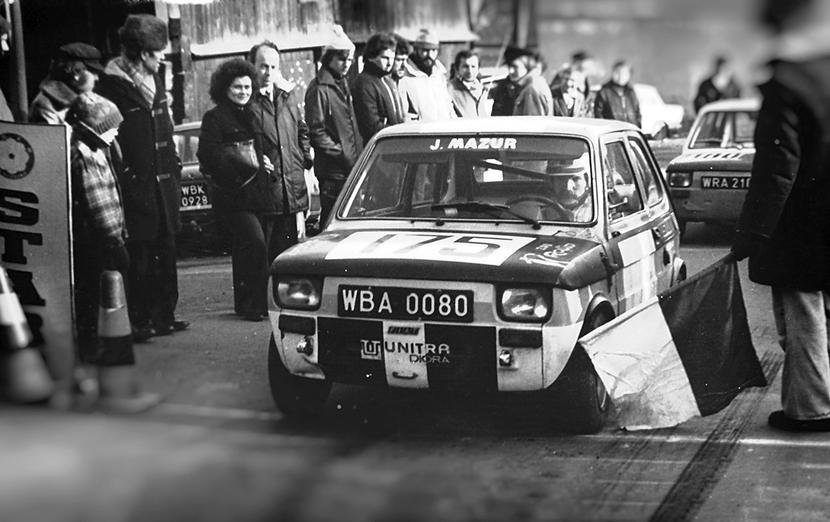 He rode the wheel with his father for the first time when he was four years old. Warsaw was M20. First car you own? Mini Morris Fan. On the wedding day, he and his wife were given a domicile book by paying a fee from their parents. In 1972, he could count on having his own apartment in about 10 years. Withdrew the money and bought Jasia Fasola's car at the Wrocław Car Market. After a while, he realized that he had made the wrong choice, among other things, due to the lack of spare parts.
Automatic, diesel, petrol?
– I love every car, but the automatic one the most. The most important thing is that the car accelerates. When overtaking, this is the most important thing. The car should not tire, and it should accelerate in the lower rev range. It makes me happy then. Machine? City driving forces you to mix gears. Everyone says the driver enjoys it. it's the truth. I grew up on a manual transmission, then the automatic was very slow and not popular. Civic and competition automatics are now so advanced and fast, says Jerzy Mazur, that no racing driver is able to change gears as quickly as in sequential gearboxes, so it's definitely an automatic.
sleepy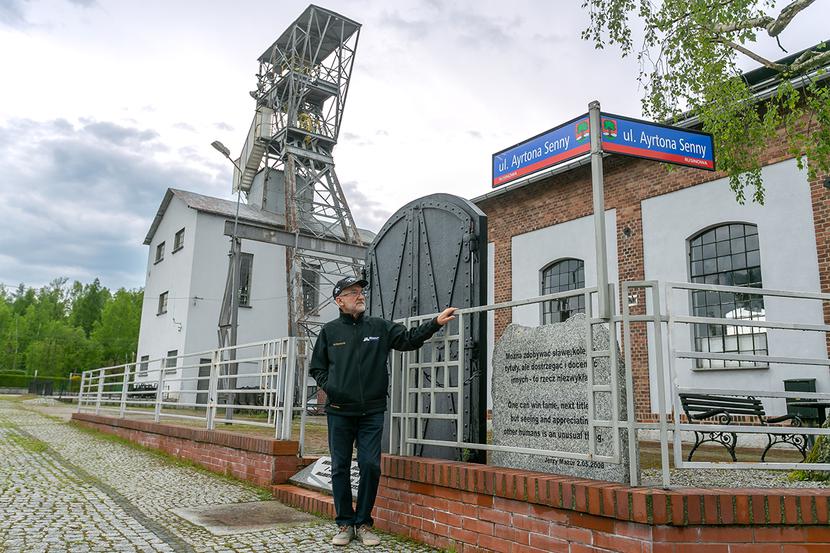 She remembers that her mother was happy to see cars, especially sports cars. Years ago, he drove it in a Nissan 350Z.
– Later, my friends told me that my mother was pleased to tell me what she had to sell to get such a car in front of the house. Maybe this is where this love for performance cars comes from? After primary school, I studied at an automobile technical school in Rzeszow, where my parents built a house. I met there activists and competitors from the auto club, – says the car enthusiast.
In the museum is his racing car with the driver's blood type: J. Mazur A Rh-. Plus many other drivers' personal mementos, such as the burned car wreckage of Krzysztof Hołowczyc. "Good people in life must be respected. And when they run out, they must be remembered, "- this is how Jerzy Mazur explained the reasons for creating the museum in an interview with the portal dolnyslask.travel.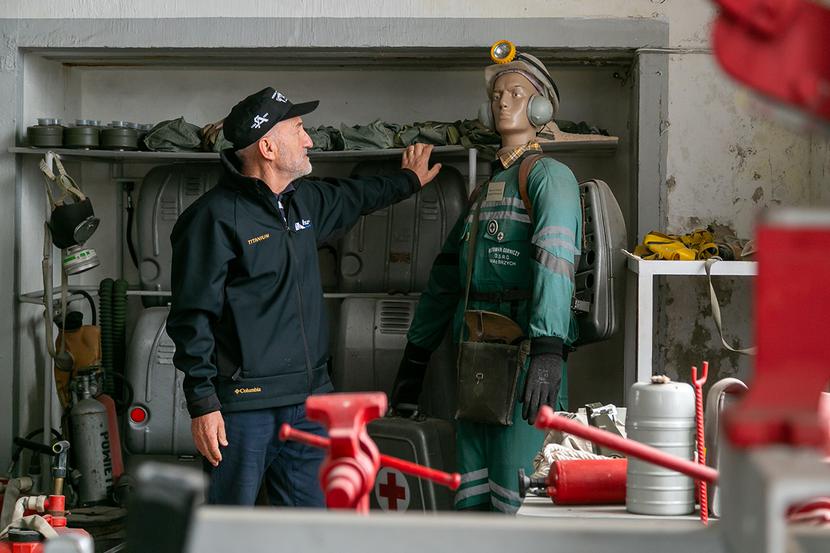 – When young people come to the museum and ask how you can achieve what I can achieve in rallying, I answer that you have to devote yourself entirely to each area. I don't know any other way. No matter what conditions a person has, it is worth trying and continuing. Maybe what I'm doing is illogical? Perhaps not everyone can live like this. Maybe some people won't be able to do that? But after that they will live normally. However, it is worth having a passion, enjoying it, and being a fulfilling person. You can't do everything in your life, be a driver, a mechanic, a shepherd. During the Dakar Rally or Monte Carlo, I couldn't just focus on driving. There have always been a lot of problems with rallying, but I never gave up. I didn't want to disappoint my family and friends. I always wanted to get to the finish line. He says I was never finally.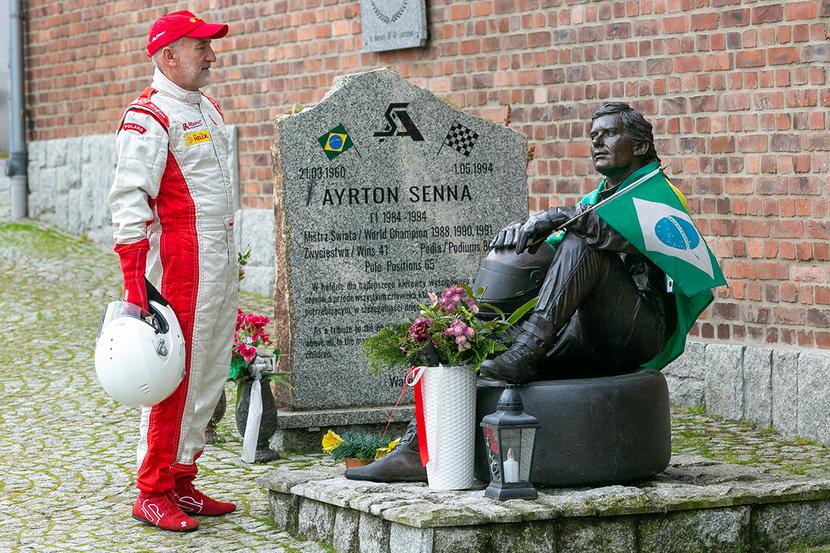 Brazilian driver Ayrton Senna has been his idol for years.
"He is the only chauffeur I can say is the best. Few people know that in addition to sporting achievements, he anonymously helped the most needy, especially children. So that they would not go hungry and had a roof over their heads, he paid doctors for them. He was sensitive, and this is evidence of his His greatness. You have to set an example, showing these people. I met him in 1986. He was standing among the trucks in the back room. Something was pulling me toward him. And he prayed. I remember him to this day. It was an amazing experience for me. And the fact that I saw him helped me Monument design – says the driver.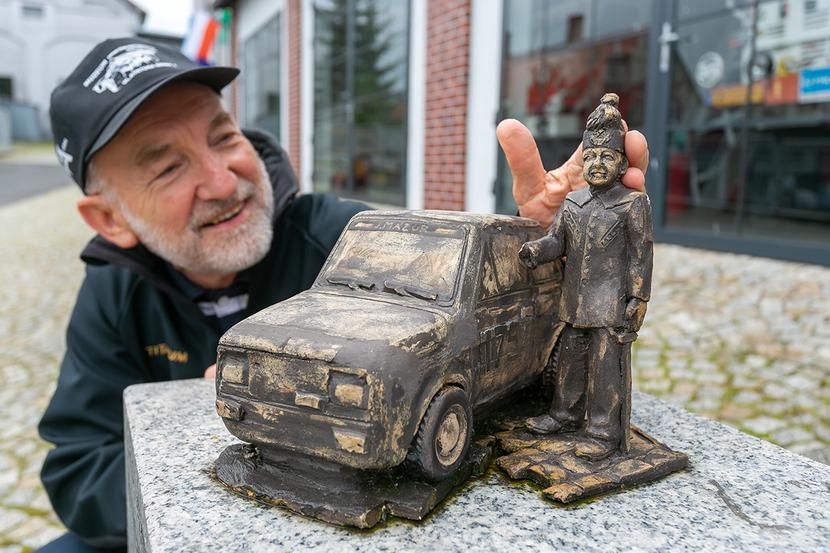 He'd like to race again, they've invited him to the rallies. But he has no time, he runs a company – a Nissan showroom – and a museum.
but…
– At the beginning of September-October, a race is planned at the Poznan circuit. I'm invited. I'll do everything I can to get started, – declared the rally driver.
©℗