The Milkies have well-known investors. The global expansion of Polish Jewelers will be supported by, among others: Co-founder of IAI and Home.pl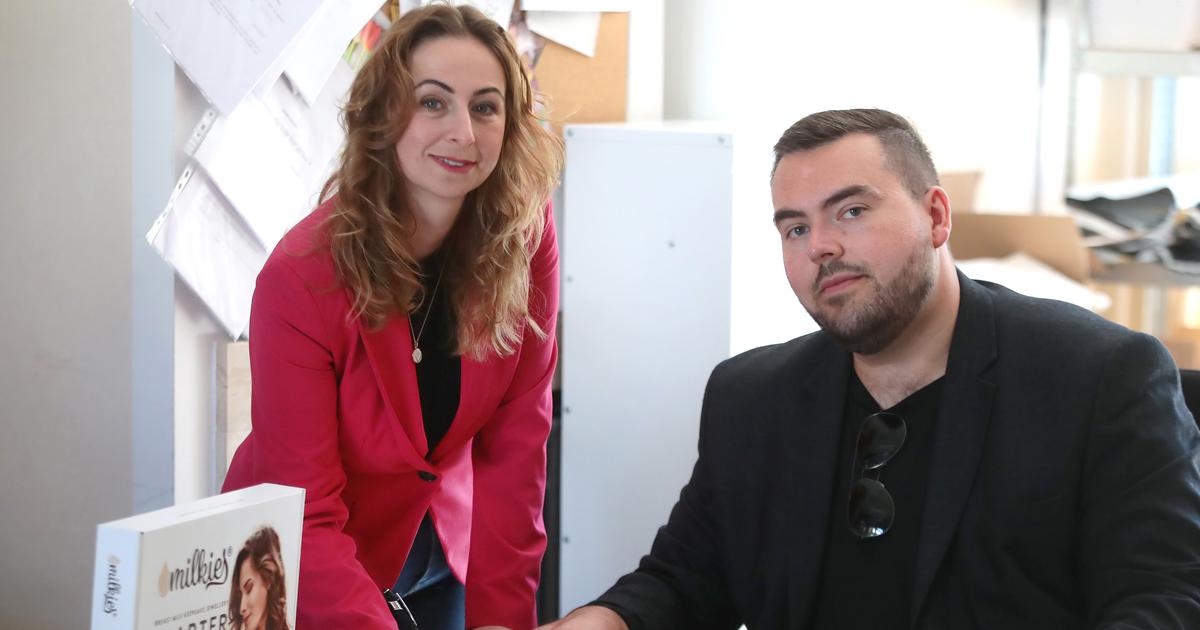 Jewelry should not only be loved, but also a reminder of important people and events in our lives – on this premise Katarzyna and Michał Lew are building a profitable multi-million dollar business. Pomerangels Fund and business angels, eg Pawe Fornalski (co-founder of IdoSell) and Christian Stypuła, co-founder of Home.pl.
– We are very pragmatic when it comes to spending, which is why we have been profitable from the start. Therefore, we approached the global expansion with caution, so as not to put the company and employees at risk. However, we decided to open up to investors for fear of losing the market to the competition. The new shareholders have an idea of ​​how we can take full advantage of our potential with the additional capital. We believe we can become synonymous with sentimental jewelry just as iPhone has become synonymous with smartphone – comments Michał Lew.
appointed investor
Loyal customers help to succeed
Pawel Fornalsky
Co-founder of IAI
At the company, I admire her for building a lasting relationship with a client, including but not limited to selling her engagement ring. A consumer may start with the Milkies brand, but over the next years and important events in his life, he buys more products under the Moments brand – in this way, the company gets recurring revenues that allow it to achieve a large scale even in Poland. From my research among friends, it seems that women in particular already have or are willing to seek out sentimental jewelry.
Working in the D2C model is also important to me [direct-to-consumer – red.] and personalization of products, helping Polish companies to compete with, for example, Chinese companies. The Chinese are still able to produce thousands of repeat goods cheaper, but they are weak at categorizing them for specific markets and consumers – and consumers from Europe or the United States are happy to choose a personal offering.
From an agency to an online store with sentimental jewelry
For several years, Katarzyna and Michał Lew had been running a multimedia agency. When they became parents for the first time, they decided to revive the memories of motherhood in the form of jewelry with breast milk.
– It turns out that this is a broader need in the market, and the possibilities in the world are very limited. Creating Milkies in 2015, we believed, contrary to the opinion of everyone around us, in its huge potential, which was already confirmed in half a year, – says Katarzyna Lu.
They started with a brand for breastfeeding moms, however In 2018, they introduced another one for other kinds of memories – Moments. represents an increasing share of revenue.
– We cherish memories with souvenirs like a bouquet, a piece of wedding dress, animal fur, hair, and even the ashes of loved ones. Women's milk, relatives' hair, and animal hair are the most selective, but the funeral show in Germany is developing rapidly. We have completed more than 50,000 orders, responding to the needs and wishes of customers, – explains the entrepreneur.
He asserts that in the Milkies show it is of paramount importance that memories are contained in jewels, the kind of which is secondary. The most common are modular necklaces and bracelets, and then rings. In March, the company expanded its portfolio with men's jewelry, and for several months expanded beyond this type of product. Also offering an intent stone gives the possibility of containing something greater in it, which you can always have with you.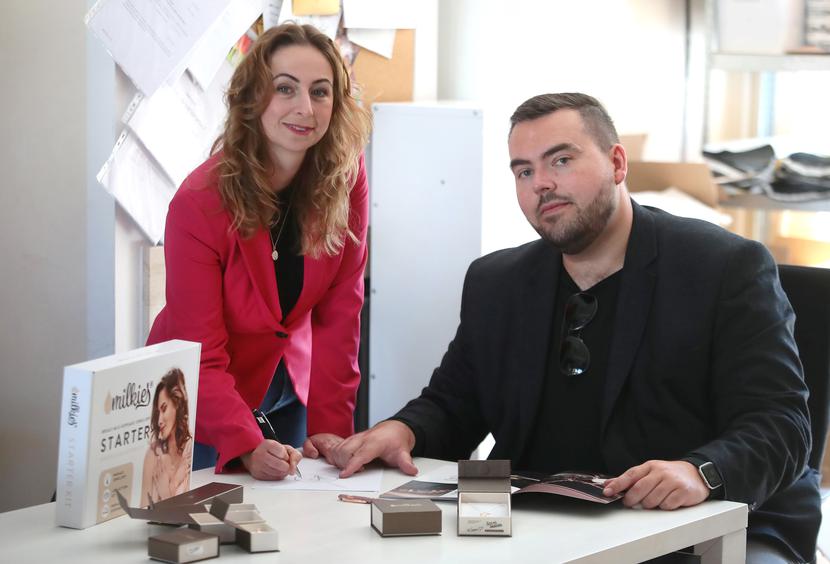 International business from the very beginning
The Milkies show may seem controversial due to its breaking of many taboos. However, its founders argue that they are pragmatic, so they do not fight customer skepticism and do not promote at any cost the products of individual markets that do not accept them.
– Poland didn't provide us with enough development opportunities so we worked internationally from the start with both English and German websites – with exports having a majority share from the first year. The difference in Europe is significant. In Great Britain, preserving the ashes of loved ones in jewelry seems more standard than cremation in Poland, while in Germany it is completely new, but we already cooperate with more than 200 funeral parlors across the country – explains Katarzyna Low.
The company focuses on direct selling to consumers through its online store using internet marketing. It begins to develop its business through trade fairs and partner network. He handles everything himself: from marketing, through servicing and order fulfillment, to IT infrastructure development. It has a team of about 30 people and minimal rotation. He maintains that only a few staff members have been left over the years.
– The participation of young mothers helps to develop our business. Among them, on social media groups, we are looking for employees and partners in international expansion. In distant markets like Australia, Canada and USA, we needed someone with whom we could collect memory holders for products en masse. Commercial conditions were close to profitable, but within 24 hours we found women willing to cooperate. We have been cooperating with them for more than a year and have not encountered any problems – says Katarzyna Leo.
The goal: to double revenue by 2025.
In 2021, Milkies increased its revenue from PLN 5.9 million to PLN 6.7 million and EBITDA decreased from PLN 2.9 to PLN 2.5 million due to investments. In the past year, sales have continued to grow, while performance has temporarily declined.
– The effects of adding more markets and categories means that we are able to grow in the coming years at tens of percent. In 2025, we intend to reach PLN 40 million in revenue, says Michał Liu.
The capital raised by will be used to expand the team to around 50 people and the IT system to be ready for growth.. It is already intensifying its marketing, especially in such Anglo-Saxon markets as Great Britain and the USA.
– International expansion will be facilitated by the introduction of DIY products later this year [z ang. do it yourself, zrób to sam – red.]This will not require you to send us jewelry materials. Firstly, thanks to this, we will be able to present our offer to trading platforms and partner stores, and secondly, we realize that some consumers have not yet taken advantage of our offer, because they did not want to part with their souvenirs, – says Michel Lu.
risk of excessive demand
The value of the Polish jewelry market is about PLN 3 billion. On the other hand, the value of jewelry and luxury watches in Poland increased by 10.3% in 2022. Up to PLN 540 million, according to the KPMG report on the luxury goods market in our country. Milkies argues that it is among the pioneers of a new class of jewelry that has a chance to match that with diamonds, if properly developed.
– We have created dozens of IT tools from scratch, including our own e-commerce system for handling complex orders, thanks to which we keep up with demand. For seven years, we've watched a lot of similar companies collapse after a year or two because of too much popularity – they couldn't keep up with order fulfillment, quality cuts, etc. We managed to avoid it completely – Michao Lu summary.
Through the eye of an expert
International expansion isn't just for adults
Lukas Petrzak
Senior Brand Marketing Manager Google Poland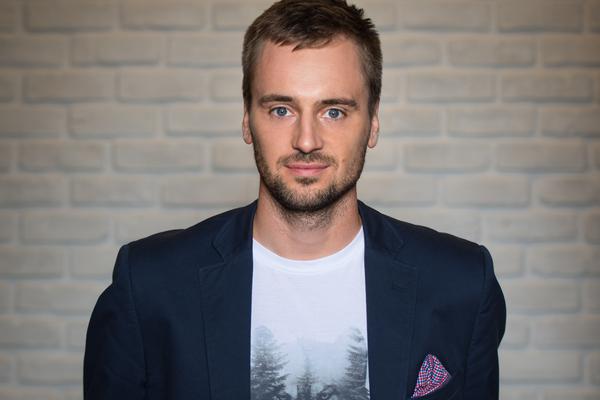 Today, thanks to the presence on the Internet and online sales, Polish small and medium entrepreneurs can conquer the world even from their homes. The key is digitization and the use of appropriate technologies and tools that will facilitate this process at every step: from identifying potential markets – even a free Market Finder tool can help – to setting up campaigns and strategies to reach customers. Cloud-based solutions and AI have been useful in this field for a long time, and their development in the form of automation of product images, descriptions, translations, and campaign optimization, for example in Google Merchant Center, will simplify many activities that were previously a barrier for small entrepreneurs due to time and costs. . 48 percent of small businesses say the cost of starting a business has decreased significantly or significantly thanks to online tools. This shows how much the Internet helps in maintaining or developing a business. Even – or especially – during difficult times.