The Legion extends the series!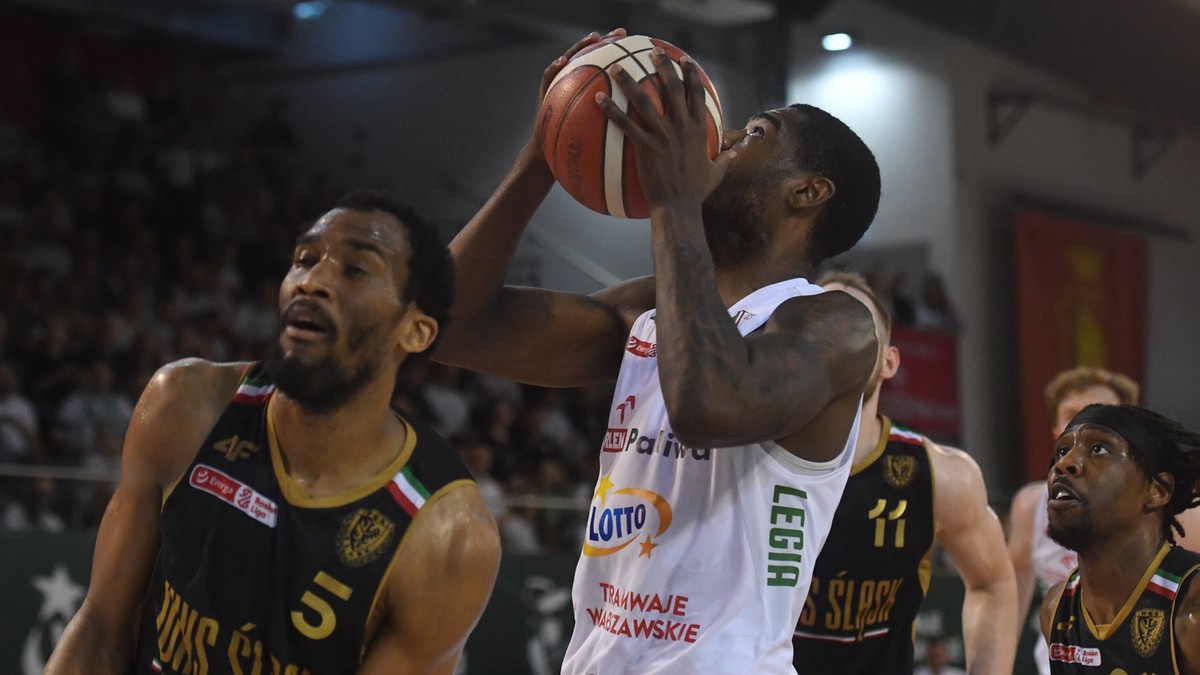 Kyle Viñales wanted to prove something early in the game, and after his goals the hosts went ahead 7-0. Jeremiah Martin and Aleksander Dziewa tried to answer that question, but Vinales' next play meant a 16-point difference! Grzegorz Kulka and Aric Holman added their actions, and the situation of the team from Warsaw looked even better! 10 minutes later it was 8:30! Thanks mainly to Martin, the Wrocaw players slowly cut their losses in the second quarter. But Travis Leslie and Kolka ensured that it was the rivals who maintained a huge advantage. WKS Śląsk was never really able to put up a competition. Finally, after Grzegorz Kamiński played, the first half ended with the score 42:24.
Coach Wojciech Kamiński's team started the third quarter again with an impressive streak – this time 14: 0. Travis Leslie deserves praise for this clip. Just three minutes later, Alexander Dziwa interrupted the visitors' deficit. The difference at one point was 32 points, and after 30 minutes it was 65:39. Coach Ertugrul Erdogan's team was unable to compensate for such heavy losses in the next part of the match. Aleksander Winniewski, Jakob Karolak and Shimon Tomczak all had their chances, but that didn't change the situation. Legia completely dominated the events on the court and finally won as much as 78:55.
Kyle Viñales led with 16 points, 8 assists, and 2 steals. Jeremiah Martin and Alexandre Dziwa scored 10 points on the visiting team.
Third semi-final match: Legia Warsaw – Slask Wroclaw 78:55 (30:8, 12:16, 23:15, 13:16).
points:
Legia Warsaw: Kyle Viñales 16, Arik Holman 13, Travis Leslie 12, Grzygorz Kaminski 12, Grzygorz Kolka 7, Jeffrey Grosel 6, Lukas Kozarek 6, Janis Berzins 4, Dariusz Wicca 2, Benjamin Didier-Urbaniak 0, Simon Kwakoski 0.
Slask Wroclaw: Jeremiah Martin 10, Aleksander Dziwa 10, Archium Parachowski 6, Jakub Karaulak 5, Aleksander Winniewski 5, Donovan Mitchell 4, Simon Tomczak 4, Ivan Ramliak 3, Łukasz Kolenda 3, Vasa Bousica 3, Daniel Gołębiibbs 2.
Playoffs (up to three wins) 2-1 to ULSC. The fourth match is on Saturday at 20.00 in Warsaw.
plk.pl, PAP