The fate of Wisla Krakow is not in her hands! Maciej Żurawski gave the reason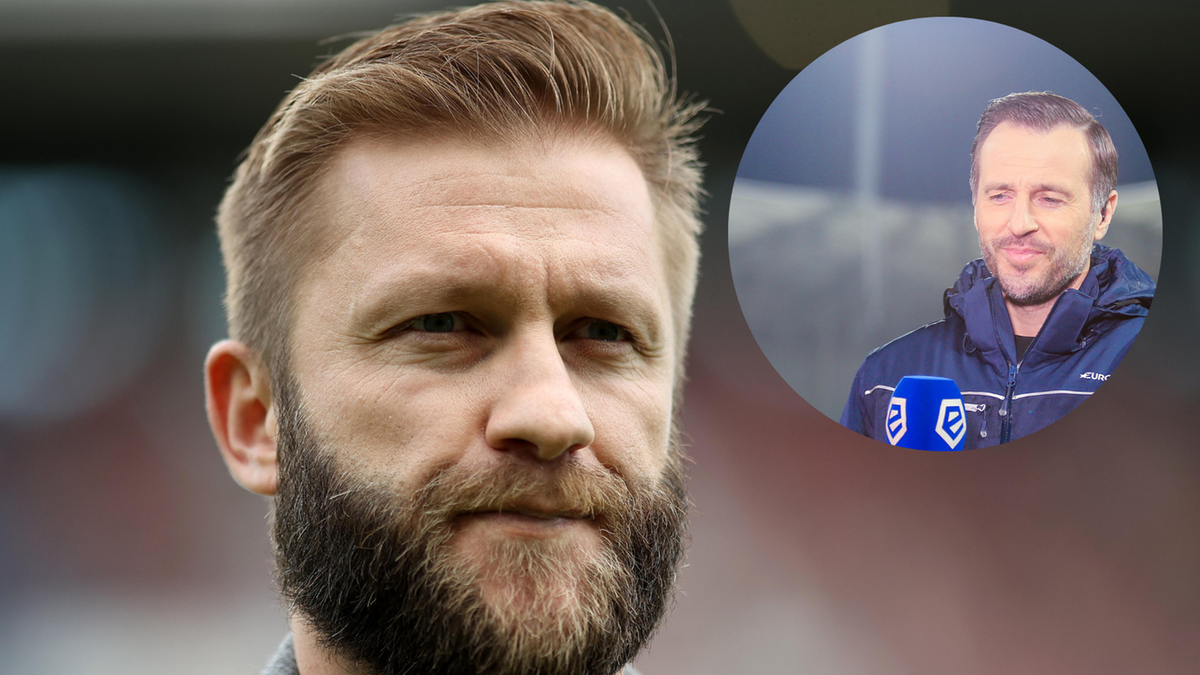 Michał Biaoński: Do you think that at the end of the Fortuna 1. Liga there can be a revolution, for example the qualifying breakthrough from Arka Gdynia, who went ahead on Friday and only drew 1-1 with ŁKS at home?
Maciej Żurawski, Five-time Polish champion with Wisla Krakow: I think the fight for the sixth round will be between Stal Rzeszow and Arka Gdynia. On the other hand, for direct promotion there will be a fight between Ruch and Wisła. I don't think Puszcza Niepołomice and Bruk-Bet Termalica will fight for direct promotion. They are more or less sure of making the play-offs and of course they will play to the end waiting for an opportunity. There are many twists and turns, anything can happen, but after the season is over, I don't think Puscza and Tremaleka will manage to finish second.
I don't think the penultimate round will come to any conclusions. The battle will end. Wisła is in such a disadvantageous position that he has to win both games, and it might not give him second place anyway.
See also: Winner tie! ŁKS promoted to PKO BP Ekstraklasa!
What's more is that after the confrontation with Zagłębie Sosnowiec in Kraków, the Wisła players will go to Łęczna, and Górnik, after the change of coach, is one of the best scoring teams.
I didn't get any sense in Team Wisła's home game with Zagłębie. He's a safe competitor, and not in danger of being demoted, so in theory he's not playing for anything. On the one hand, with casual play you can move mountains and you will get a great match, thanks to which you will get points from your rival who is fighting for promotion.
On the other hand?
Some players' heads may already be on vacation. We'll see which group of players in Zagłębie will prevail – those who play to the end or those who are on vacation. We will see what volitional and ambitious qualities become active. Potential victory rewards likely motivated Sosnowiec's team.
Fighting with ambition in every match, Roach is the favourite, but the derby is waiting for you. First away matches with GKS Katowice, then at home with GKS Tychy.
– But the Silesian derby is also not a single-city derby, though of course I am aware of the prestige and reputation of these meetings. If Ruch can drop points, it will be more so in Katowice. However, let's remember that "Niebieski" will be satisfied even with points equal to Wisła, because they have a better overall score. So, in effect, Roach is enough to win and draw, with Wisa winning twice.
To sum up, Wisa doesn't have the fate of direct promotion on his hands.
If they fail to win it, the third place will be decisive, ensuring the play-offs at home. This would put Wisła in the role of a really big favourite. But if it is not possible to get a direct promotion, then Wisla will spit in the chin for three consecutive losing flights – with Ruch, Puszcza and ŁKS. These were the most important matches and Krakow should take some points from them. Despite this, it's still going well for Louisa.
Were you surprised that Wisla managed to play so easily away from Podbeskidzie, as he played without Luis Fernandez?
Wisła strategically arranged this match well. Undoubtedly, the first goal he scored from a corner kick at the end of the first half was the most important. Later, Podbeskidzie did not have time to start the second half, taking a second blow. In general, the "highlanders" had good statistics. Leading 2-0, Wissoa dropped back, focused on counter-attacks and scored her third goal.
Wisła did a great job without Fernandez, but James Igbekeme and Kacper Duda, who took turns trying, may not be where Fernandez is, as it is difficult due to the different characteristics of the Spaniard, but they tried to do a lot of work in the Jarh. Angel Rodado was instrumental in the victory. I wouldn't say Fernandez's absence is a good thing for him, because everyone on this team has specific tasks to do. When this duo is together on the field, Rodado works more with the team and Fernandez scores goals and takes responsibility for scoring them. However, when Luis was absent, Rodado felt that responsibility had to be on his side and he carried it out perfectly. He has shown he can score goals with his individual actions. It was a real show. Hit the net in tough situations.
After a long wait, Kuba Błaszczykowski is back in the game, who will have a big holiday on June 16th. In the match between Poland and Germany, the farewell will be made as the representative of Poland. Even if Cuba doesn't score goals and assists, it's possible he's strengthening the locker room mentally just by being there?
The return of Cuba is great news not only for Wisoa fans, but for everyone who has an interest in football. It is very important that after a long injury, at an advanced age, Cuba was able to pull himself together, so to speak colloquially. He had been preparing for a long time, and coach Sobolevsky did not want to let him go out on the field so early, in order to fully prepare. I'm glad Błaszczykowski is healthy. Of course, he clearly lacks self-control. This cannot be avoided after such a long break with the ball, with matches for points. Cuba is undoubtedly a very important figure not only on the field, but also in the dressing room, setting an example for other players. But also an important figure for the entire club and the fans, which I felt during the meeting with Podbeskidzie.
Is this Kuba Blaszczykowski's last season?
– If I knew him, I suspect he would want to finish the season in full health and, after a possible promotion, go out onto the field in the colors of Wisła who plays in the Ekstraklasa.