The controversial jeweler disappears. The mayor of Warsaw ordered the demolition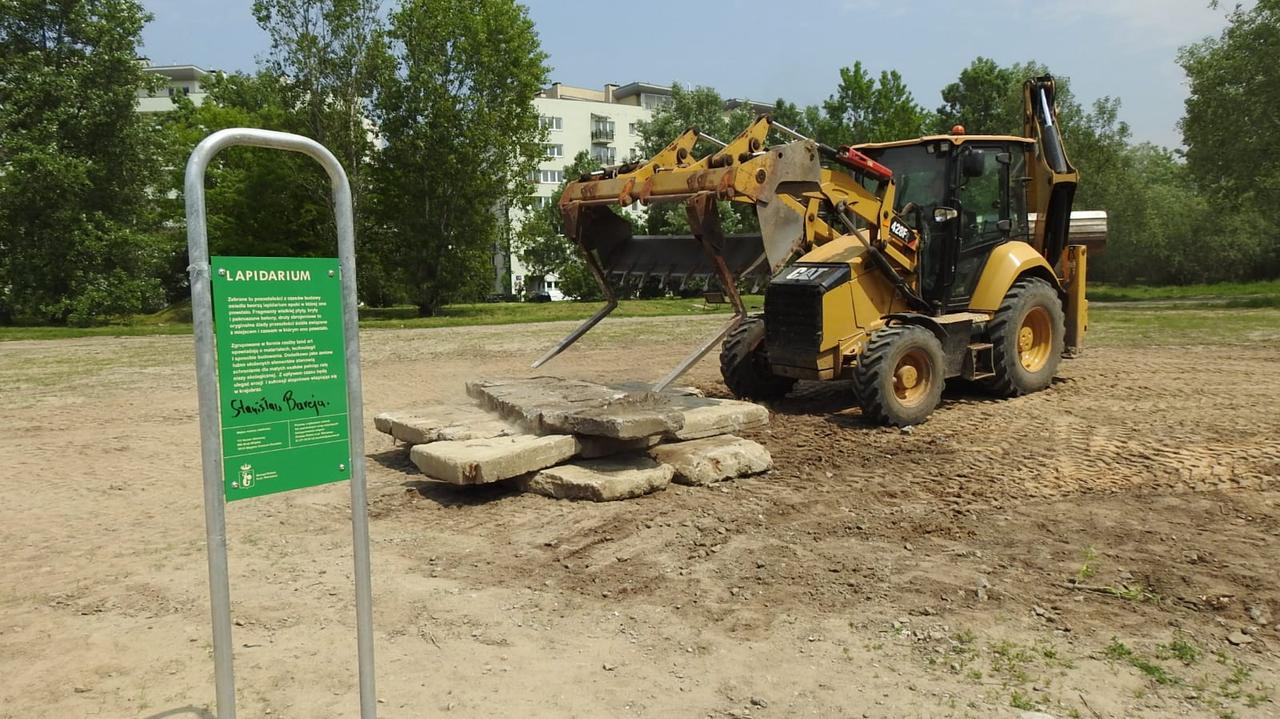 After pleas from residents and local councilors to eradicate the lapidarium, made of a pile of concrete slabs in Cichociemnych Parachroniarzy AK Park, the Zieleni Council wanted to remove the smaller rubble and put the slabs in order. As we found out, the head of DC, Rafael Trzaskowski, didn't like the idea, and decided to remove the criticized installation entirely.
The debate about lapidarium Ursynów has been going on for several weeks now. A pile of rubble doesn't like it either Local council members or residents. After the criticism, the mayor of Warsaw, Rafał Trzaskowski, promised that the city council would look into the matter.
After this announcement, the Zieleni Council decided to change the "arrangement" of the lapidarium and … the arrangement of the records. – Lapidary is not deleted. The contractor is currently changing the design of the lapidarium (at both sites in the Park of Cichociemnych Parachutists of Home Army). It removes smaller debris, cleans the area, and arranges the boards into a new shape – Karolina Koiczew-Dukaszewska, spokeswoman for the Warsaw Greenery administration, confirmed to us Thursday afternoon.
In turn, Adam Przegaliński from ZZW described in an interview with tvnwarszawa.pl that the panels are placed horizontally, this is to ensure safety. – The contractor started work today, it may take another four days, – he said. As it turns out, the green department will have to change plans.
The Lapidarium will disappear by decision of the President
We learned in the city council of the capital that the mayor of Warsaw, Rafał Trzaskowski, wants to demolish the facility. – Initially, a Lapidarium was supposed to be arranged, but the president put an end to this situation. He ordered the removal of the lapidarium — Monica Booth, a spokeswoman for Capital Hall, told us Thursday before 7 p.m. – Now we need to calmly think about designing a garden that provides for such an element. The spokeswoman added that with the idea that it would be a trophy for the "big album", but it would obviously have been a kind of attraction, not an item of very strong controversy.
Booth admitted that the jeweler would completely disappear. – You'll figure it out from scratch. I suggested perhaps in collaboration with the population, or with artists or young people.
The president's decision means that the work that began on Thursday at ZZW's request will stop.
The dispute over the jeweler
The lapidarium is the most controversial element of Cichociemni's garden. Many people associate concrete slabs with absurdities such as from Pareja's Comedy. A plaque was placed next to the pile of rubble with information that it was the storage and display place for natural stone samples and stone fragments for architectural elements.
Main image source: Artur Węgrzynowicz, tvnwarszawa.pl