The church disappeared under the waves more than 600 years ago. Its ruins have been found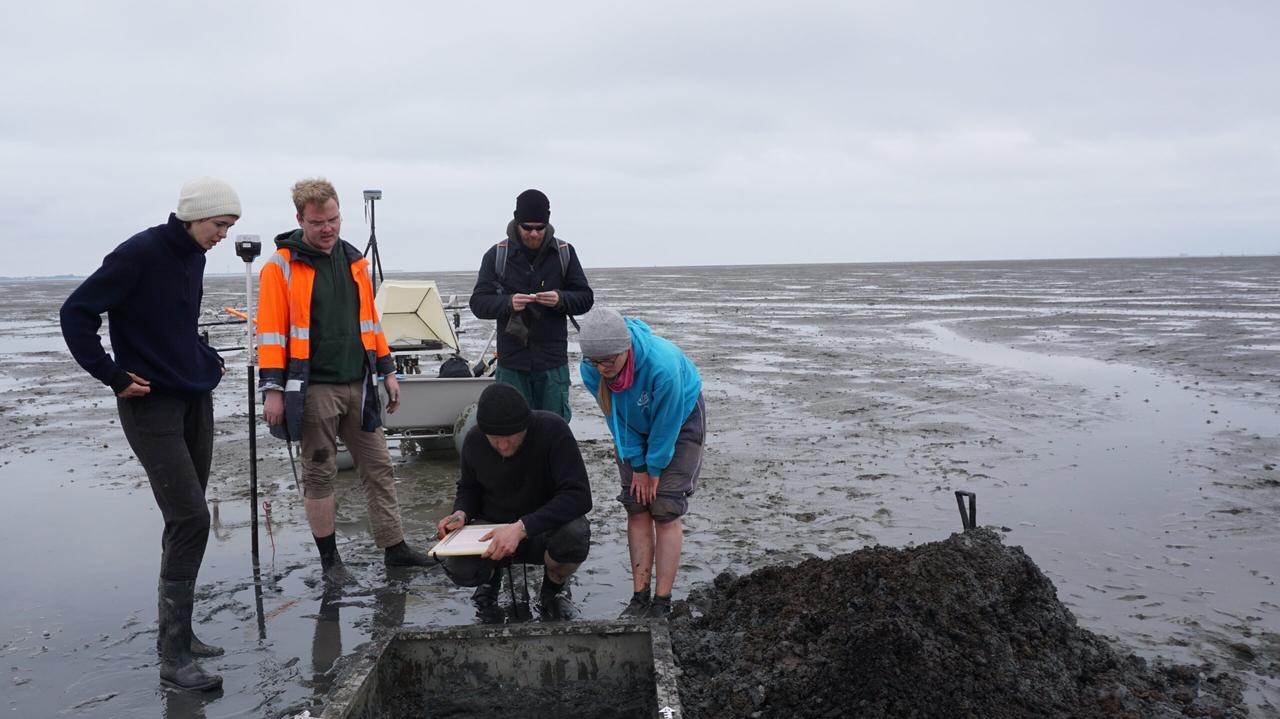 Scientists have discovered a church in Rungolt off the coast of Germany that sank in a powerful storm in the 14th century. As they explain, it was necessary to combine archaeological and geological research to discover the ruins. However, in the process of learning the secrets of the medieval building, the scientists are fighting against time.
In 1362, a powerful storm formed in the North Sea and hit the North Frisian Islands. The sea broke through the dams that protected the cities at that time, and flooded settlements and agricultural areas. The waves swept away many buildings and even the entire city of Rungholt. Since then, no one knew exactly where the ruins of the settlement were located – until now.
A mystery from centuries ago
German scientists have been working on solving the mystery of Rungholt for several years. Using historical records as well as seismic and magnetic surveys, the researchers were able to locate a site near the island of Hallig-Sudvall, where structures resembling human settlements of the period were buried under a layer of marine sediment. This land, once suitable for cultivation, is now a wide tidal plain, accessible only when the sea waves are low.
Scientists continued their research by collecting sediment samples and exploring the area around the sunken city. In May 2023, they were able to discover a two-kilometer-long series of trepis, that is, artificial mounds piled under buildings to protect them from undermining. On one of them were the remains of a building measuring 40 by 15 meters, which researchers have identified as the central church of Rongolt. The first wells and excavations provided information on the structure and foundations of the sacred building.
"The special feature of the find is that the church was the center of the settlement," explained Ruth Blankenfeldt of the Center for Archeology of the Baltic and Scandinavian Countries, a member of the research team. – The size of the building indicates that it was a parish with an excellent function.
fight time
To date, 54 TB, complex drainage systems, a seawall with a harbor gate and two chapels have been found in the study area. Now a larger church has joined them. This find seems to confirm ancient records describing Rungholt as a rich and developed trade center – the number and size of the buildings suggest that it was one of the most important towns in the medieval Danish region of Edomsharde.
The researchers explained that this may be the last call to study the cultural landscapes of the period. Remnants of settlements in the vicinity of Hallig Sudvöl have already undergone severe erosion, making them difficult to detect.
"This is also evident around the Church, so we urgently need to intensify the research here," added Hannah Hadler of the University of Mainz, who was involved in the study.
Newsweek, JGU Mainz, medieval.eu
Main image source: Ruth Blankenfeld