The biggest competitor is flirting with Iga Świątek. I was surprised after the match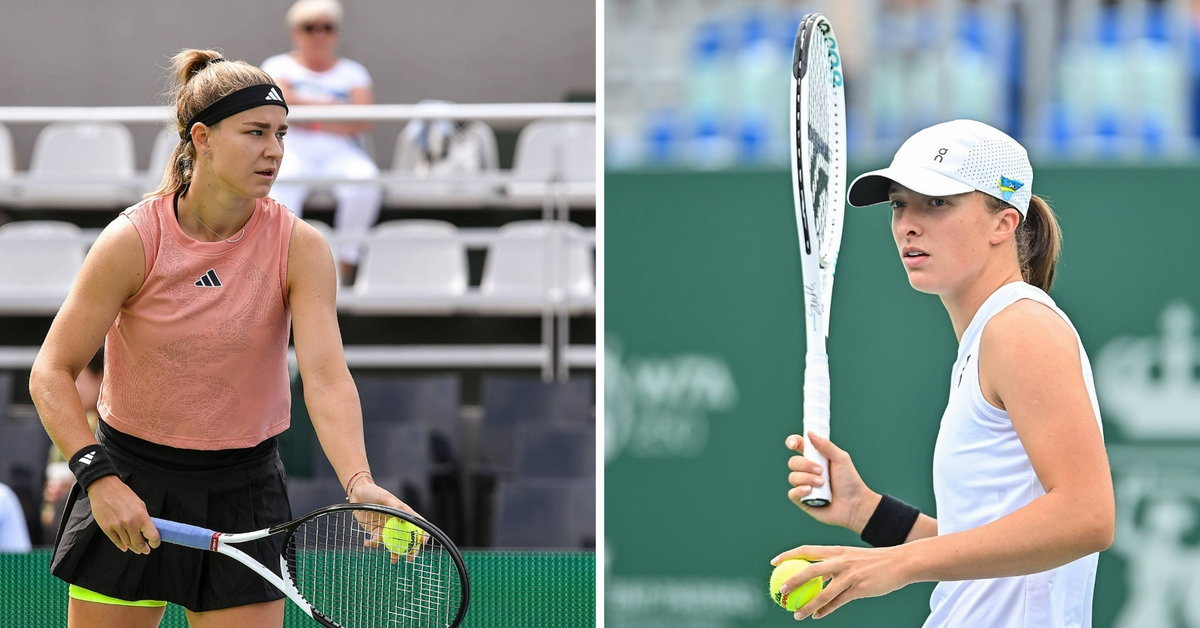 The Polish woman and the Czech girl continue to play in Warsaw and can only meet at the end of the competition. A repeat of the Roland Garros final will be possible in the final of the BNP Paribas Warsaw Open. N start Świątek won with Nigina Abduraimowa 6:4, 6:3. However, the rival, who is ranked 181st in the WTA ranking, presented himself really well and was able to cause problems for the favorite..
However, Muchova was in much bigger trouble. The Czech was one step away from being eliminated from the tournament in their first round match against Aleksandra Sasniewicz. The Belarusian won the first match and then made a tie-breaker in the second. In the end, she had to accept the supremacy of the second-highest-ranked female tennis player in the tournament.
Karolina Muchova jokes with … Iga Świątek. "Maybe you'll play again."
After a tough duel, she commented on her game in the capital of Poland. "She slept a little in the first set, leading 4-1. The opponent raised the level of her game, – Muchova said on the court.
The Grand Slam finalist in Paris also joked about the WTA leader. – I have to take a shower after my match and I hope Iga Schiftik can continue playing at that time. Maybe I'll still have time to watch some match, – laughed the Czech, who went out on the field before Raszynian. However, it turned out that the favorite did not score an immediate victory. The challenger even managed to break through and won a total of seven matches in the match against the Polish women.
Creation date: Today 20:47