The 26-year-old played cards with her parents. And suddenly she died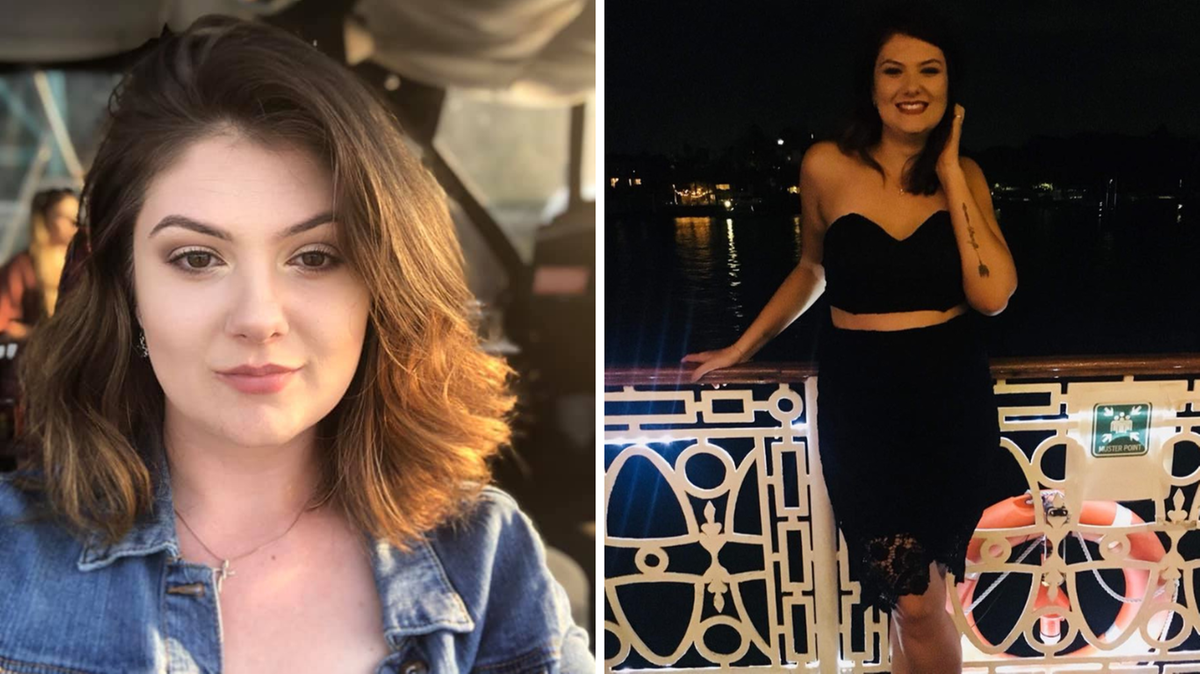 Daniela Jade Duchatel, 26, from Brisbane She passed out while spending a quiet Sunday evening with her family. The woman suffered Cardiac arrest at his parent's house. The mother of the deceased, Kay, tried to resuscitate her daughter, but she showed no signs of life.
The unexpected death of a young government official came just a month after he had returned home from meeting friends She tripped and broke her leg, tearing some ligaments.
Australia. The 26-year-old died in front of her family. Doctors have a hypothesis about the cause of her death
Then the doctors performed an emergency operation, inserting a special plate into the damaged area. Danny has been in recovery by living with her parents ever since.
At first, doctors put forward the theory that It could be a blood clot that formed after surgerythat entered the lungs of an Australian woman, causing a pulmonary embolism, reports the "Daily Mail". To confirm the cause of death of the woman, An autopsy will be requiredresults for the family.
look: Great Britain: The Mysterious Death of Three Young Men. The police found the bodies in the car
On Tuesday, Kay Duchatell announced on Facebook the tragic death of her daughter.
It is with great sadness that I inform you of this last night Our daughter, Daniela Jade Duchâtel, passed away peacefully. In the coming days we will inform you of the details of the funeral. Please give us some time to come to terms with our loss. Thank you," the post reads.
The bereaved friend, Janice Michelle, posted a heartfelt tribute on Instagram, saying she was trying to "understand the pain and grief". She asked the 26-year-old who dreams of traveling around the world that she would continue to "wander" in her memory.
"Your love and kindness were so pure and being with you made me want to be a better person," she wrote.
look: United States of America. Death in Disneyland. The woman fell from a great height
"The time I spent with you was one of the happiest moments of my life, from sleeping on the couch watching my friends to fighting frogs in the rainforest. I cherish it all and will always remember our amazing memories and the time we spent together," recalled Michelle's companion.
"I love you, my sweet angel," she confessed. "Rest in peace and see you later. Now, as you told me, I'm traveling the world for both of us. I miss you so much, sister."
The last public entry on social media of the 26-year-old dated back to January last year. In it, she announces that she has finally saved up enough money to buy her own place in Brisbane.
"After months of stress, excitement, and confusion, I finally have a home!" I wrote on Facebook on Jan 24th.
"My apartment is complete settling in and I am so excited and nervous to start a new chapter!" Dushel rejoiced.
A fundraiser is underway for the 26-year-old's funeral
The traveler's friend, Chantelle Lai, whom she's known for 10 years, She established an online fundraiser to financially support the family of the deceased.
"Her relatives would be grateful for the financial assistance at this time," explained the fundraiser's motives for fundraising. "It will allow them to go home, take some time to grieve the loss of their daughter and help pay for Danny's funeral," Lai added.
campaign in four days She collected almost 17,000 Australian dollars (45.8 thousand PLN) from the target level of 20,000 AUD (about 55,000 PLN).
map / dsk / polsatnews.pl