Telos: The prime minister accepted a loan offer to companies that buy grains and soft fruits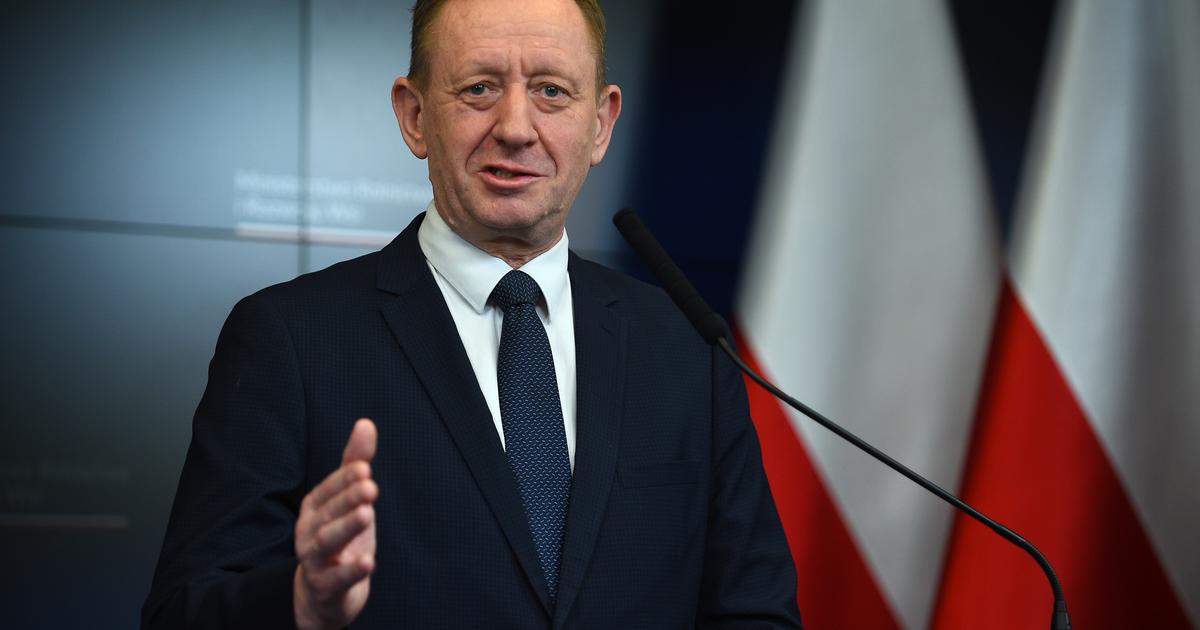 On Friday morning, Tellus explained in the media that work is underway on a list of working capital loans for companies that buy grain and soft fruits from Polish farmers: up to PLN 40 million for 2 percent. For 18 months the state will pay the rest.
The head of the Ministry of Agriculture and Rural Development indicated during the press conference on Friday that his proposal had been accepted by Prime Minister Mateusz Morawiecki. As explained by Robert Tellos, it is about "a new line of credit for companies buying from a Polish farmer". "For companies that buy grain from a Polish farmer, as well as the so-called soft fruits," the Minister of Agriculture noted. "We also want to help these companies to be able to get a working capital loan so that they can buy goods from fruit growers and gardeners," he added.
During the conference, Tellus talked about the details of a solution whereby processors would be able to obtain a preferential loan for the purchase of soft fruits. "They will be able to get a loan at 2 percent, and the state will pay the rest. The cost has been estimated at PLN 370 million for the year. The maximum loan amount is PLN 40 million, and it can be obtained by a small or medium-sized business," the regulations state. The European Union states that the loan can be obtained by a microenterprise and a small or medium-sized company, while the loan can be obtained to buy grains or soft fruits, and the minister indicated that the loans will be used for goods from our farmers and not farmers from other countries.
He specified that the loans will be available to those who buy grains from May 15 to August 31 or soft fruits from June 1 to September 30. The head of the Ministry of Agriculture made a reservation that he was talking about decisions made by the Council of Ministers, but in order to launch the program, it is necessary to notify the European Commission, to which – according to him – the application was submitted. It has already been sent.
"I hope that the European Union will inform us of this and allow us to support the loan from the national budget," said Minister Tellos. "Of course, companies that want to use the loan must have creditworthiness," he added.
May 11 this year Telus admitted in an interview with TV Trwam that there is a problem with berries and soft fruits, because there is the largest amount of frozen foods in refrigerated warehouses. "A new season is coming and we need to take some measures. I am talking to the fruit industry and we are looking for a common solution. There is also a problem with apple juice, because in 2021 it received 5.7 thousand tons, and in 2022 – 37 thousand tons. I say this to show that we are watching it, not as Some say, uncontrolled influence, "- emphasized the Minister of Agriculture at the time.
As mentioned on May 19, the head of the Ministry of Agriculture and Rural Development, among the current assistance activities, ie. Subsidizing the grain that farmers sold earlier. "We also raised rates, in some moments, even above 100 percent, in some moments we increased some grains by almost 100 percent. We also pay twice as much to farmers who sold grain in December, until April 14th," – noted Robert Tellos. And as another support provided by the regulations, he referred to loans to farmers – in different amounts depending on the area of ​​\u200b\u200bthe farm. As mentioned, up to 50 hectares is the sum of PLN 100,000. PLN for 36 months, between 50 and 100 hectares, the amount is PLN 200,000. PLN and distributed in 48 installments, more than 100 hectares equals 400,000. PLN loan distributed in 60 installments. He also referred to fuel subsidies for farmers and fertilizers.