Scandal during a miss. An angry man stormed the stage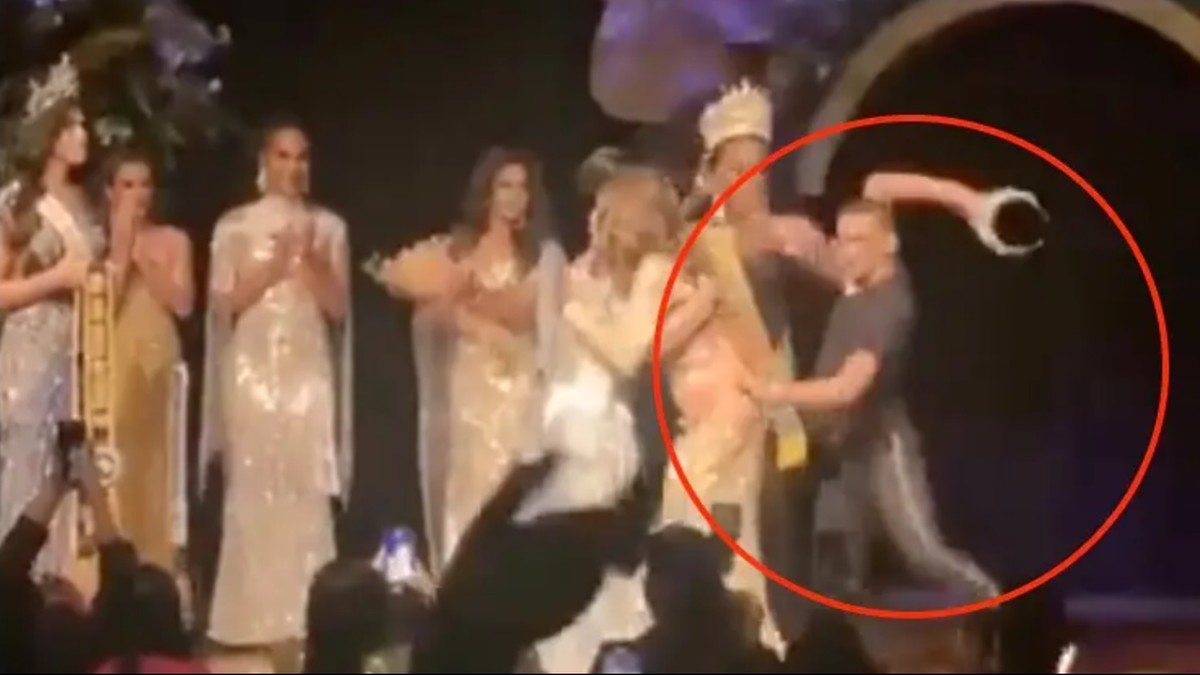 Scandal during the Miss Jay contest in Brazil. While the referee was announcing, an angry man ran onto the platform and interrupted the competition. It turned out to be the husband of one of the candidates, who did not like the jury's verdict.
The Miss Gay Mato Grosso contest organized by the LGBTQIAP+ community took place over the weekend in Brazil. There was a small scandal during the event.
He could not accept the verdict
While the winner was being announced, the stage was stormed by an angry man, who, shouting, snatched the crown from the host and threw it to the ground. Moments later, he took it and did it again. The crystal diadem shattered into small pieces. Then try to get one of the contestants off the stage.
look: Second runner-up in the Miss Wheelchair World competition. "Every woman with a disability feels beautiful."
As it turned out, the offended man was the candidate's husband, who lost in the final and took second place. As he considered this a great injustice and could not accept such a jury verdict, he decided to show his dissatisfaction publicly.
Security guards stopped the abusive pair backstage and took them backstage.
The man may have problems
The organizers of the competition talked about it. "We condemn the incident that occurred during the crowning of a beauty queen. A man who did not accept the results of the competition caused confusion and damage," the statement said.
look: Great Britain. The first woman without makeup in the final of Miss England
As confirmed, the losing candidate is not responsible for the actions of those close to her. another man himself.
The organizers of the event announced that they would report the case to the police and file a compensation claim against the candidate's husband.
dk/sgo/Polsatnews.pl