Polish mother breaks the glass ceiling in IT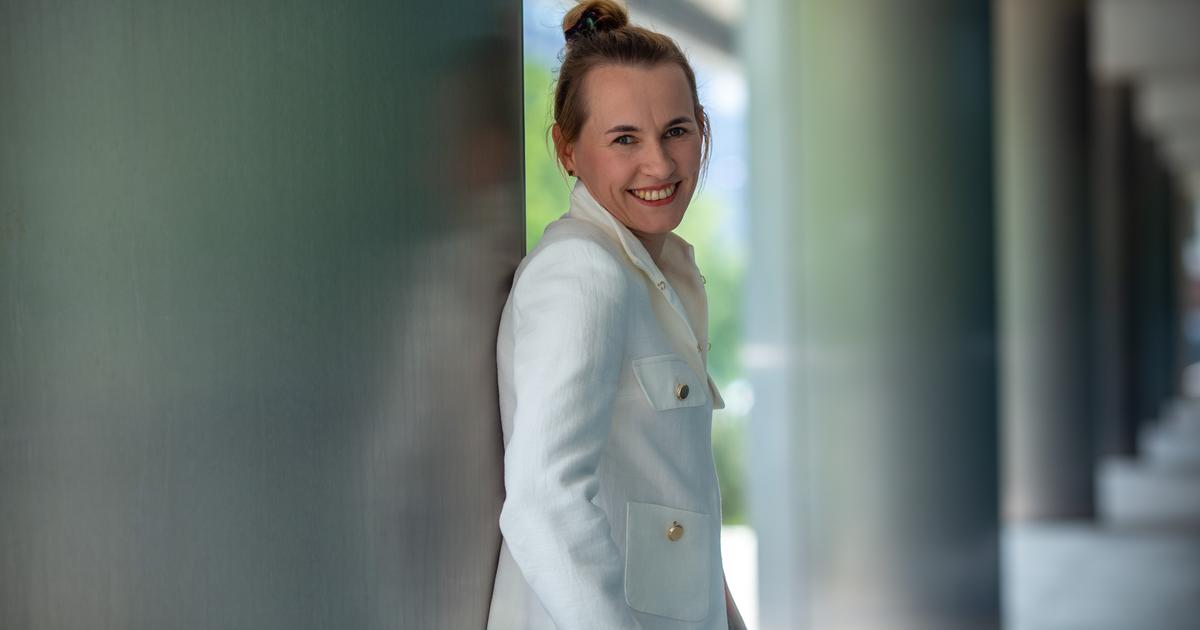 PB: Research shows that the more women are on boards and in management positions, the more profitable the company will be.
Anna Zelenska: There are 67 women out of about 200 employees at e-point. We occupy a third of management and leadership positions. These numbers bode well. Although we are still in the minority, we can see that the company is open to women in management positions. These results, among others, from the belief that our species brings highly developed soft skills, such as conflict resolution, empathy, and self-awareness. All of this brings benefits to companies.
The e-point company operates in the IT market, that is, in a sector dominated by men. Why, contrary to the industry trend, do you focus on women and mothers?
I must not agree here that this is against the trend, because there are more and more women in the entire IT industry. When I started working at e-point in 2012, it was something extraordinary. I remember colleagues going into our room to make sure it was not a rumor that a girl had joined the company. Today, it is completely normal for girls to work in the new technology sector. They bring their high competencies to project teams. The fact that they perform their tasks with care translates into a high quality of execution. And half-jokingly, they raise the level of culture in teams very well.
Poland lacks 250-300 thousand. IT professionals. The employment gap could be filled by women. What needs to be changed so that they choose the technological path more often?
I will start by changing the way we treat children in our families and our society. Let's stop separating them by gender. Let's break away from the cultural pattern where girls have to play with dolls and boys have to build structures using bricks. Let us support children in discovering and developing their passion. Let's give everyone the opportunity to try different things, see what activities attract them the most, do what they like, what interests them. Perhaps they will find activities that give them so much joy and pleasure that they will want to continue them in adult life.
flexible and distant
74percent
Many IT moms have chosen this industry because of remote work, according to a No Fluff Jobs report. The respondents were also guided by the possibility of development (67%) and the flexibility of working hours (63%). Slightly less mothers considered a good climate (62%). Earnings were only the fifth most important aspect of a career in the digital sector (57%).
Motherhood is one of the main arguments against women among the leaders. Is it really difficult to reconcile the administrative profession with the role of the mother?
Because of motherhood, women get career breaks, which undoubtedly affects their career development. It takes some time to regain momentum after maternity or paternity leave, to get back to work, and to relationships, just to feel full speed. Nor is full participation facilitated by the large number of matters that fall on women when children appear. Statistically, women have more responsibilities related to the care of children and older family members. Even if fathers are involved in parenting and family life, more responsibility falls on mothers. We are the ones who make sure everything is running smoothly, remembering the doctor's visits, vaccinations, signing up for extra classes and a lot of other little everyday things. Therefore, it is not an exaggeration to say that women have two full-time jobs: at work and at home.
How to respond to the accusation that the model woman herself interrupts her career, timidly fighting for her rights, promotion or promotion?
Unfortunately, my observations confirm that women are very shy about getting what they deserve. They are less daring in their career advancement. They are calmer in negotiating raises and promotions. It is not fair to say that they are to blame. Something inside me boils when I hear that. The shyness we are talking about is the result of social conditioning that begins in childhood. It is based on stereotyped thinking that a girl should be polite and modest, and that it is not appropriate to brag about it. Meanwhile, the boy is told from an early age that he must be decisive, and act bravely for his sake. A girl becomes a woman, but this way of thinking and being treated affects how she perceives herself and her social and professional roles. Therefore, it is never enough to raise awareness that as parents and society we have a huge influence on how we shape reality. Let's not repeat stereotypes, let's not tell girls and boys that certain behaviors, traits, or occupations are typically masculine or typically girlish, and are clearly gender specific.
And if it were not for gender stereotypes, would more Polish women be keen on both management and work in the IT sector?
definitely yes.
Equality pays off
26percent
The chances of achieving above-average profits for those companies that offer greater gender equality among management personnel increase the chances of achieving above-average profits, according to a survey conducted by McKinsey & Company among 200 companies from Central and Eastern Europe.
Find Puls Biznesu to hear it in ⁠⁠Spotify⁠Apple PodcastAnd Podcast addict or in your favorite app
This week: "Mom at work"
Guests: Dr. Katarzyna Szumlewicz – University of Warsaw, Aneta Czernek – HRK, Anna ylińska – e-point