Poland is considered one of the coldest places in Europe. It was -5 degrees near the ground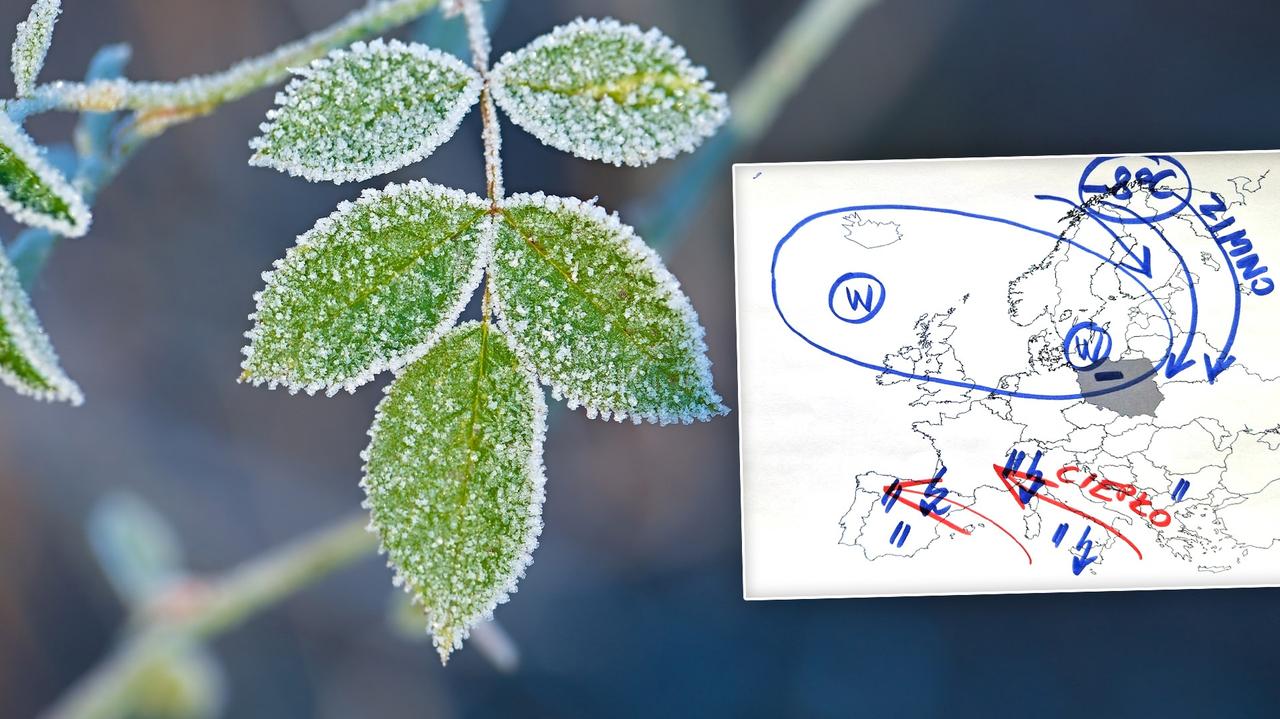 The Xamara High, which stretches from the Atlantic Ocean into Central Europe, brings cool air to Poland. The temperature on the ground last night dropped to -5 degrees Celsius in some places. – It's very cold for June, – said TVN24 TVN24 Tomasz Wasilewski, presenter of tvnmeteo.pl.
tvnmeteo.pl Arleta Unton-Pyziołek reported that Poland was already under the influence of the height of Xamara, with the center on Saturday over northern Poland, over Pomerania. She added that the country went through a cold front, which was characterized by an increase in cloud cover during the past day, but above all by the influx of cold polar air from the north.
– We are one of the coldest countries on the continent this morning – "We got up and the weekend" said on TVN24 Tomasz Wasilewski, presenter of tvnmeteo.pl. The map below shows that Saturday morning was the coldest, except for Poland, in Lithuania, Belarus, Russia and Scandinavia. – It's very cold for June. Wasilewski noted the temperature dropped slightly below zero at night. – He added that there is a clear cold area over Poland and northeastern Europe.
According to tvnmeteo.pl weather forecaster Arleta Unton-Pyziołek, the lowest night temperature values ​​\u200b\u200bfrom Friday to Saturday were recorded in Pomerania – in Luberk, thermometers showed -5 ° C on the ground. In Jelenia Góra, -4 °C was recorded near Earth, w Iba -3 degrees Celsius, and at Resko -3 degrees Celsius.
Cold beginning of June
Why is it so cold? This halo in northeastern Europe is associated with the Xamara High, which extends from the Atlantic Ocean to Central Europe. This high pressure moved from over Scandinavia.
– In this area of ​​\u200b\u200bhigh-pressure influence, it is very calm, but also cold, – Wasilewski said. He added that the air at high pressure rotates in a clockwise direction, and this causes the cold to descend from the Scandinavian countries to our region in Europe. – That's why there was a frost, – said tvnmeteo.pl presenter.
In Finland, the temperature dropped to -8 ° C – this is an absolute record for the coldest June in this country. Even there it is uncharacteristically cold, it snowed in many places, – Wasilewski added.
As Wasilewski pointed out, the warm air is farther away from us, in southern Europe. – This part of the continent is humid, there is precipitation and storms – said the presenter tvnmeteo.pl. He added that meteorologists say it will be unusually wet in this part of Europe over the next few months. – Meanwhile, it will be unusually dry here, because this hike will last for a long time, – Wasilewski noted.
Main image source: Adobe Stock