Paradise All Stars Hotel. Viewer favorites from previous editions are back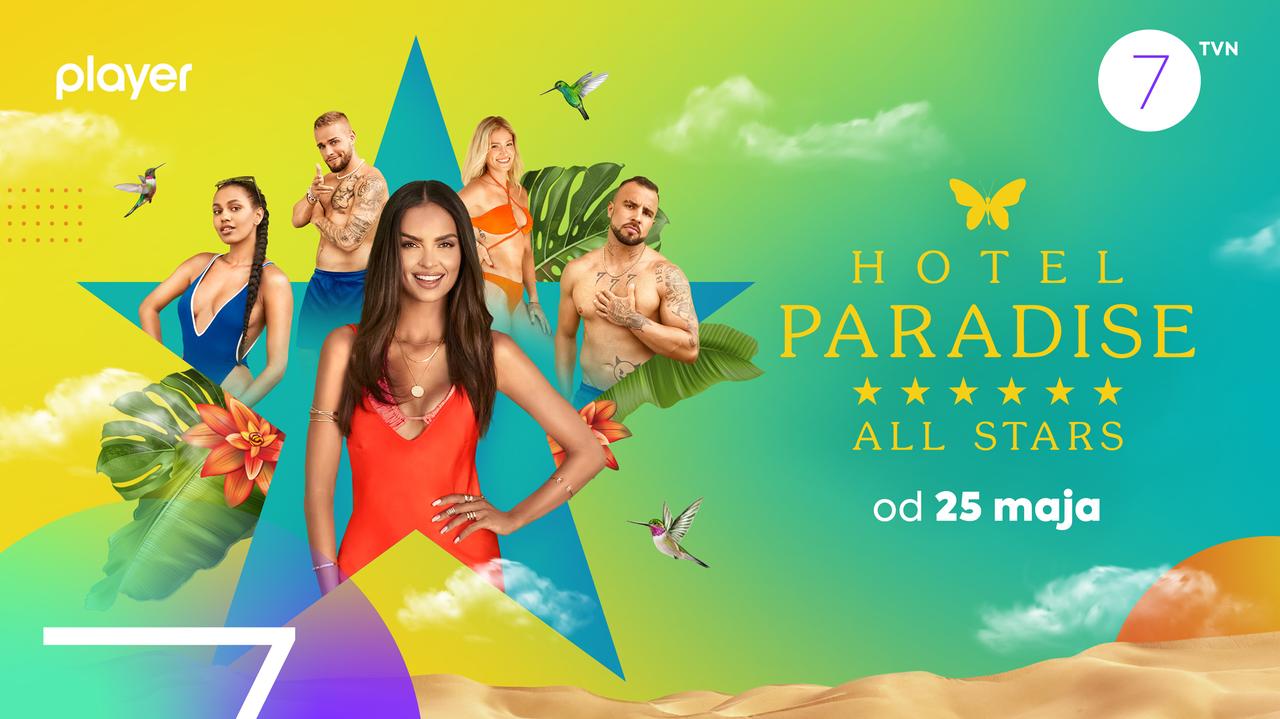 Viewer favorites from the previous six editions of the show, Hotel Paradise All Stars, returns to air May 25. In order to stay "in heaven" as long as possible, the participants must find a partner. Since they were already in the program, they had the opportunity to test different strategies. Do they come back better prepared? – I was surprised that they revealed themselves and showed their true feelings, – says the presenter of the reality show Claudia Al-Darsi.
"Hotel Paradise" is a reality show based on the American format, created for FOX Television. In Poland, the program can be seen starting in 2020 on TVN 7. The first two versions were recorded in Bali, the next two in Zanzibar, and the last two in Panama. Paradise All Stars Hotel was established in Colombia. The host is Claudia Darsi. The seventh edition has 24 episodes.
What are you talking about "Paradise Hotel"?
Nine bachelors (between the ages of 18 and 30) move to a luxury resort. Eight people huddle together and share a hotel room for seven days. The one who was left alone must convince the participants during this time to find a partner for the next episode. If she fails, she is out of the program. A new person appears in her place and the whole game starts from the beginning. Program members are not permitted to use cell phones or contact anyone outside the resort.
Who will take part in "Hotel Paradise All Stars"?
Nine contestants will appear on the first episode. Among them: Barbara Bidlowska (3rd ed.), Julia Skrodzka (2nd ed.), Grzygorz Gwoczak (6th ed.), Natalia "Nana Magos (4th ed.), Lukasz "Blondino" Książkiewicz (1st ed.). Returning to "Paradise Hotel", They didn't know who they would meet – would they be their rivals or maybe former partners. What would they count on? – First of all, to have fun. I also wanted to get to know the participants in other editions better. I felt I needed it to sum up this chapter of my life – as "I want to take this opportunity to show myself from a more mature side after a long time and gain life experience," says Pędlowska.
"Hotel Paradise All Stars" debuted today on TVN 7 at 20 (Episode 1) and Player.pl (episodes 1 and 2). The following programs will be broadcast twice a week: on Wednesdays and Thursdays on Player.pl, and on Thursdays and Fridays on TVN7.
mat. TVN and Instagram press releases
Main image source: Press materials