Ostriches do not fold their arms. There will be a fourth match in the semi-finals of the Premier League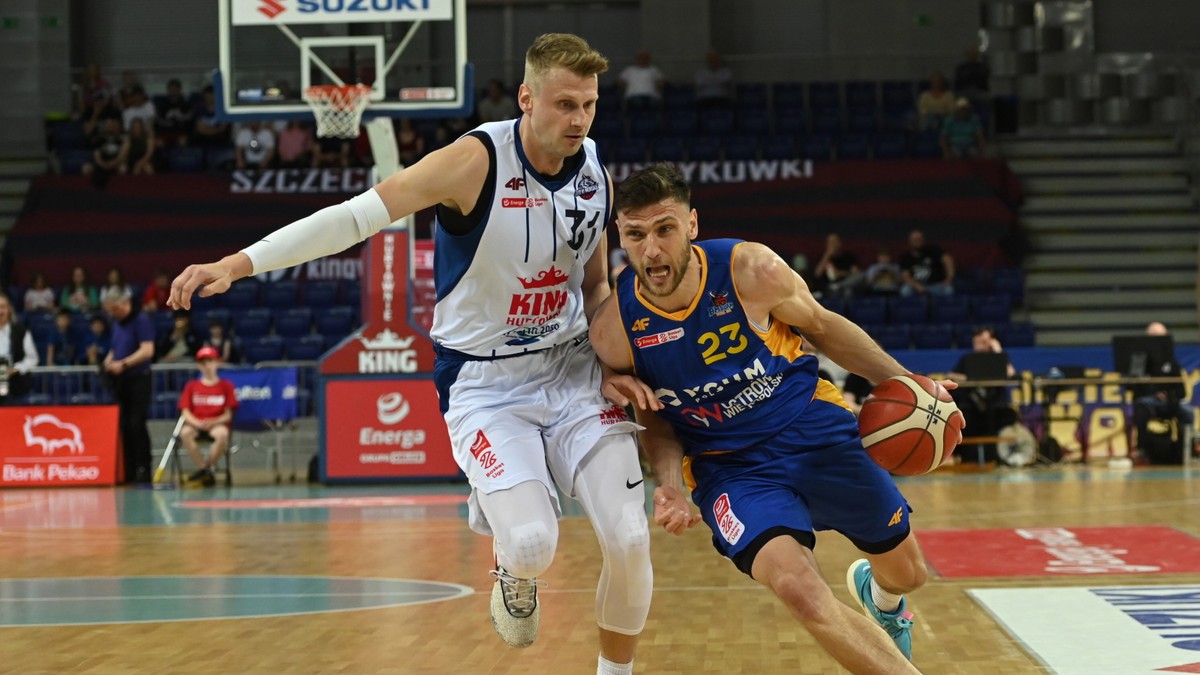 At the beginning of the meeting, the two teams did not present the best attack, although after a hat-trick by Nemanja Djuricic and another work by Ogars Silens, the hosts were ahead by eight points. The Szczecin residents could not find a means for the well-organized defense of the Ostro residents, and there were also mistakes. Djuricic scored 20: 8 after 10 minutes of free throws. Three-pointers by Mateusz Kostrzewski and Tony Meyer in the second quarter allowed the guests to stir up the rivalry. However, Damien Collig and Eggars Skelly took control of the situation and kept their team a safe lead. After Mateusz Zubski played later, the difference was again 14 points. It's not over! Jakub Garbacz became active – thanks to him, the score was 42:22 after the first half.
Bryce Brown started the third quarter with seven straight points. BM Stal responded quickly with a 10:0 series lead, and Nemanja Djurisic was still great. Michal Michalak's subsequent goal meant a difference of 26 points. King was unable to get back in the match, despite accidental saves from Alex Hamilton and Tony Mayer. 30 minutes later it was 64:42. The last part of the meeting didn't change anything. Coach Andrzej Urban's team was in complete control of the action on the field. In addition, Michal Michalak and Jacob Garbach finished their work, and the feature was growing. Szczecin did not record any offensive surge. BM Stal won decisively – 92:60 and is now only 1-2 in the semi-finals of the Energa Basket League.
BM Stal Ostrow Wlkp. – King Szczecin 92:60 (20:8, 22:14, 22:20, 28:18)
B.M. Stal Ostrow Wielkopolski: Michał Michalak 16, Ojars Silins 14, Nemanja Djurisic 14, Jakub Garbacz 12, Damian Kulig 12, Aigars Skele 11, Mateusz Zębski 6, Markus Loncar 4, Aleksander Załucki 3, Jacek Rutecki 0, Krzysztof Rozpedowski 0.
King Szczecin: George Hamilton 12, Bryce Brown 11, Tony Meyer 9, Zak Cuthbertson 8, Andy Mazurczak 5, Phil Fine 5, Kasper Borowski 5, Mateusz Kosterzewski 3, Filip Machak 2, Maciej Omodzki 0.
Playoff status (up to three wins): 2-1 to the king. The fourth meeting will be held on Sunday in Ostrów Wielkopolski at 5:30 pm.
MC, plk.pl