Muscovites are frank to the point of pain. "I was impressed"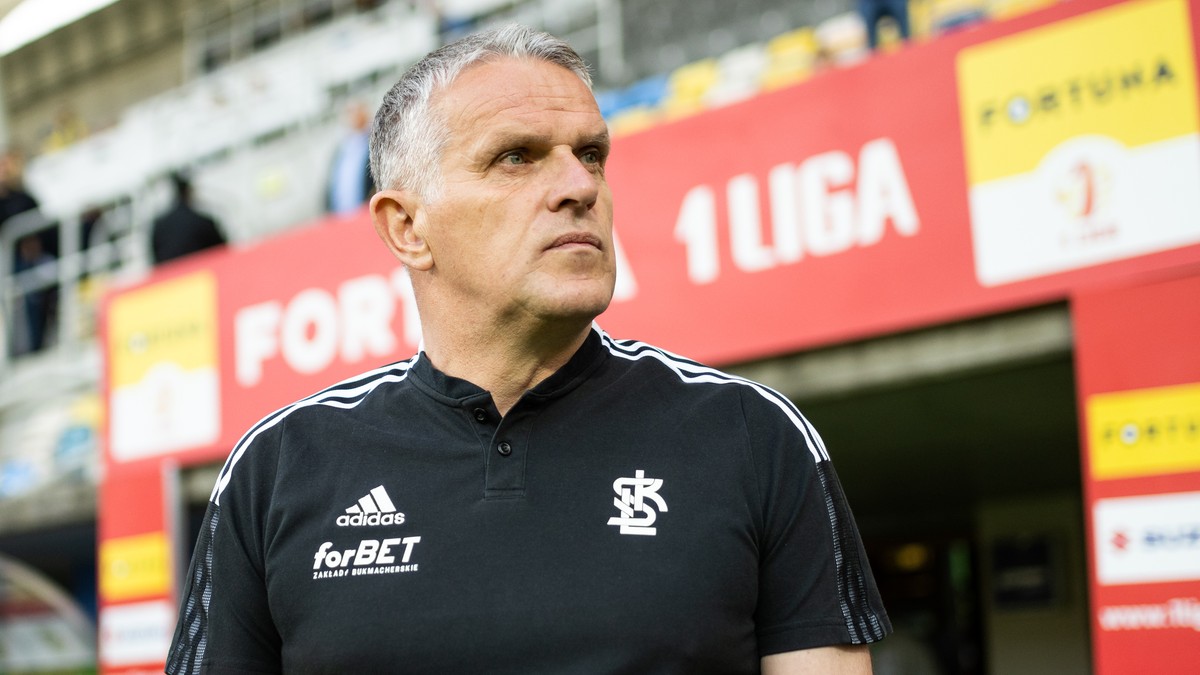 Dariusz Ostafiński: What is the difference between the ŁKS that you just won promotion to and the one you were promoted to four years ago?
Kazimierz Moskal: We definitely have a stronger team now than before. On the other hand, the league is much stronger now than it was four years ago. There are better teams and recognized companies. That's why it was good that we competed with these teams, that we had players with experience. We missed that last time.
Back then, you had a team that was climbing the ladder and just won promotion to the Fortuna 1 League.
Therefore, there were those who went up with him on the team.
Will you need to make a lot of changes after upgrading?
I don't want to throw numbers and say how many guys are coming. However, it is only natural that there will be changes. Every team thinks of them. You have to get stronger. And this despite the fact that we have a stronger team than when we previously entered the Ekstraklasa. The requirements in the elite are higher, and the skills of a football player are at a higher level. Mistakes that were easy for us in the first league can cost us a lot in the Ekstraklasa. That's why we think about reinforcements, about the influx of fresh blood, because it always changes the team, raises the level of competition.
There is an advantage in the first league that fighters are needed, and in the Ekstraklasa talents are needed.
I agree with that in a way. There is a higher level of football in the Ekstraklasa and although football is based on running, in order to achieve something in the Ekstraklasa we need a higher quality. You have to have players who will work physically, but also have some skills.
What does the ratio between fighters and talent look like in your place?
We are moving in such a direction to balance these proportions. We are looking for people who are not afraid to play and who can do something. We are looking for players who can work defensively but who can also do something with the ball when the game moves forward. We don't want players who defend well and then hit the ball blindly.
I'll fantasize a little and ask if the team you have, without any changes, will remain in the Ekstraklasa?
It's hard to predict. It depends on many factors. There are no smart people here. It often happens that when there are the same employees and the same people, the team stagnates. Therefore, changes and an increase in the level of competition is an obvious step after the upgrade.
You already have one unsuccessful season behind you after promotion with ŁKS. Does this serve as a platform for you to draw conclusions now? Do you know what you should avoid in order not to fall this time?
I can repeat myself and say that it depends on many factors, on many little things. I try to think of what it was, because it always helps. At the moment it must be said that we have achieved great success, won the league and promoted. In Ekstraklasa we wish to take the highest possible position. Will it be better than the first time? we will see. I will not give a guarantee. Wisła Płock also didn't think it would fall. So there is no point in divorce. You have to prepare well, strengthen yourself, and raise your athletic, organizational and playing levels.
We haven't talked about it yet, but I will ask, because there is a lot in the media in which ŁKS differs from the one that existed four years ago in the person of the director. It should also be important to you. You get along with the current one, but with the former it was different.
I will not go this way. Some things didn't work out at the time, but it's not like the principal decided to leave me. I just came to the conclusion that the only small chance for the club to stay in this state was a change of coaching. I do not want to talk about other reasons. Sometimes it happens that when things are good, everything works out by itself, and when problems begin, it becomes clear that a person lacks support.
But after a short break, I'm back.
With great joy. When I first came, I knew two players. At that time, ŁKS was a new environment for me. For me, these things are always hard because I need time to adjust. But back was different. I knew where I was going and who I would meet.
And they say you can't step into the same river twice.
The river is the same but the water is different.