Motor Lublin is better than the newcomer in the PGE Ekstraliga match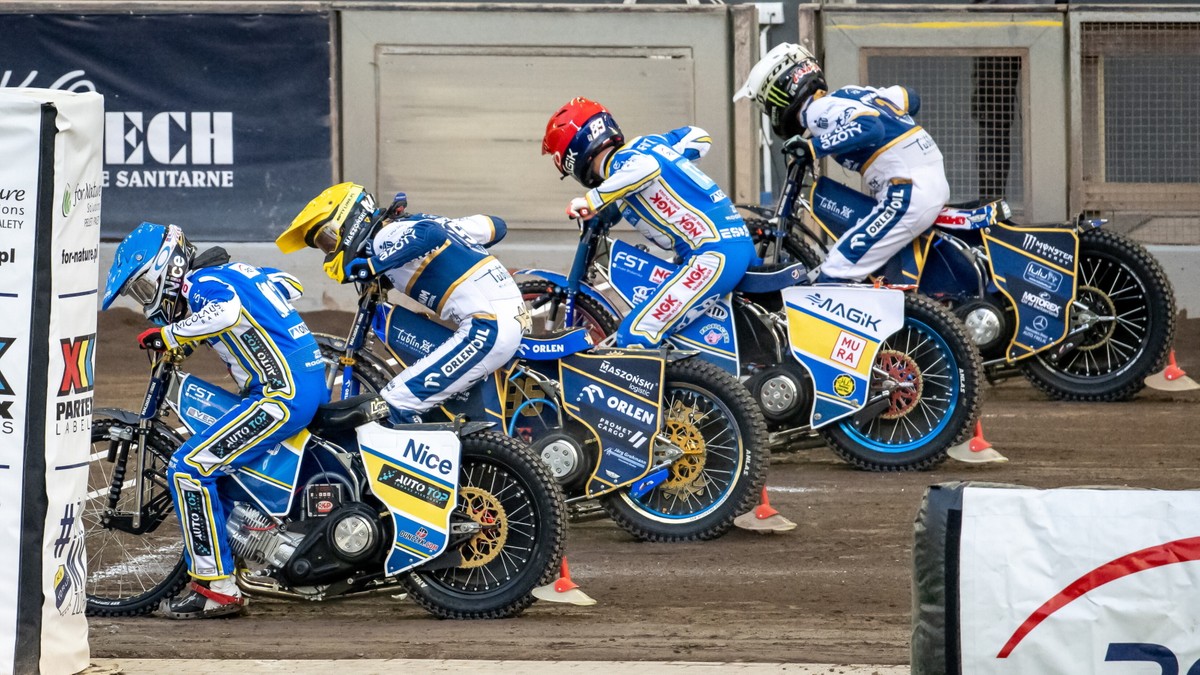 And the hosts took their first double victory only in the fifth race, as Jack Holder and Frederik Lindgren crossed the finish line ahead of Gleb Chugunov and Frederik Jacobsen.
Earlier, in the third race, Lindgren unexpectedly had to recognize the superiority of Max Frick, who was in great shape that day.
The team's best Australian from Grudziądz subsequently lost in the eighth and thirteenth races only to Zmarzlik, and in the fifteenth also to Mateusz Cerniak. He had no support from his teammates, who eventually suffered a cruel defeat.
The score would probably have been higher if not for Cerniac and Lindgren, most likely due to the quality of the track. Due to the weather forecast, which announced storms and heavy rain in Lublin, the track in Aleje Zygmuntowskie was covered with tarpaulins from Tuesday.
Motor without one of its captains, Dominic Cubera, gives the club's youth plenty of opportunities. Following the example of GKM coach Janusz Ślączka, who saw no chance of a better result for the first favorite races, he recruited the rookies Kacpr Pludra and Łobodziński.
In a week's time in the return round, these two teams will meet in Grudziądz.
Platinum Motor Lublin – ZOOleszcz GKM Grudziądz 55:35
Platinum Motor Lublin: Bartosz Zmarzlik 14 (2,3,3,3,3), Jack Holder 12 (1,3,2,3,3), Jaroslaw Hampel 11 (3,2,3,3, -), Mateusz Cierniak 9 (3 , 3, 1, d, 2), Fredrik Lindgren 6 (1, 2, 1, 2, d), Kasper Grzylac 3 (1, 1, 1, -), Bartosz Banbour 0 (0,0,0)
ZOOleszcz GKM Grudziadz: Max Frick 14 (3,3,2,3,2,1), Vadim Tarasenko 6 (0,2,2,2,0), Niki Pedersen 4 (2,1, d, 1, -), Gleb Chugunov 3 (2.1,0.0), Kacper Łobodziński 3 (1.2), Kacper Pludra 3 (2.0,0.1), Wiktor Rafalski 1 (1.0, -), Fredrik Jacobsen 1 (0.0, -, 1, -)
MC, PAP