Minister of Digitization: By 2026, it is nearly 100 percent. Households will be connected to the Internet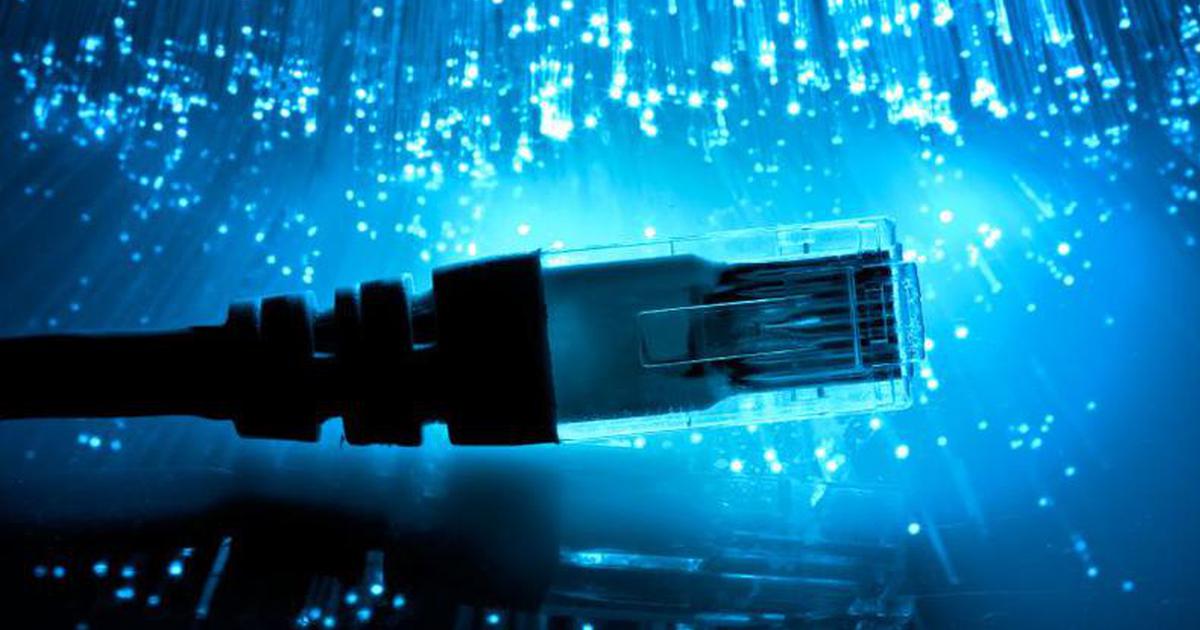 As pointed out by the head of the Ministry of Digitization, the condition for participating in the competition to build broadband network infrastructure is that if a particular businessman decides to invest in a specific area, he must connect 100 percent. Address points located in its area.
"Operators will no longer choose what is profitable, what is cheaper, where you can earn more. If they decide on a specific region, they will have to fill in all the so-called white dots" – emphasized Janusz Ciesinski, who works together with Sharek, Minister of Finance and Regional Policy, Grzegorz Puda, on Friday at the conference "Internet throughout Poland. For farms, schools and every citizen".
During the conference, a competition to build broadband internet infrastructure was announced. According to what the Minister of Digitization indicated, companies interested in participating in the competition will be recruited in early July. "We published the competition documents, after the competition documents were published, we started the recruitment process. We want to solve this recruitment process this year, so that companies have time to complete these investments by 2026." Cieszynski said.
As emphasized by Grzegorz Puda, Poland must develop in a sustainable way, which means, among other things, "opportunities for development in the field of digitization". "We assume that thanks to the support of recently announced competitions for telecommunications operators, more than 1.7 million households will be able to access the Internet with a bandwidth of at least 300 MB / s," – noted the head of MFiPR. He noted that this access will also be granted to entrepreneurs "who bear witness to the development of our country, as well as places important to social and economic development, such as health care or medical entities."
According to Buda, the effect of these measures will be to increase the competitiveness of the Polish economy and to ensure internet access for every citizen. According to him, such investments will also help attract new investors to our market. "The goal is to make life easier for citizens and increase security," the Minister of Finance and Regional Policy noted.
Boda explained that in the coming years, modern digital broadband infrastructure support will be implemented from European funds of the Digital Development Program, and partly from the National Reconstruction Plan. "The total amount that we will be able to use is PLN 7 billion in support from external funds, and the total amount of the entire program will be PLN 10 billion," Buda said.
The Minister of Digitization emphasized that thanks to telecommunications investments, which will be carried out from European funds, "it will be possible to fill in the so-called white spots on the map of Poland, where there is no Internet yet." "Our plan for 2026 – in almost every county we will have close to 100 percent of households connected to the Internet" – emphasized Janusz Czyzyński.
He pointed out that these funds will support private investment by companies. "We want to develop the Polish economy and give opportunities to small regional operators who have been developing smaller regions in our country for many years," said Cieszyński.
Cieszyński pointed out that in internet.gov.pl you can check information on Internet access services available at a given address, as well as on investments in this area that will be carried out at the address – whether EU funds or private operators.
In internet.gov.pl you can also submit a request for access to the network – noted the head of the MC. He stressed that the point is that "everyone (…) interested in such an investment being built in his area, can report (…) his desire for a high-speed connection to appear at a specific address".
As announced in MFiPR's announcement on Friday, the announced investment will be a continuation of the goals of the Digital Poland 2014-2020 program, which runs until the end of 2023. "The OPPC has also contributed to the implementation of the National Education Network program, thanks to which almost all schools in Poland have access To fast, secure and free internet.
Thanks to support from the Digital Poland Program for 2014-2020, by the end of 2023, more than 2 million households and more than 11,000 people will have access to broadband internet. – added.