Łomacz: We have a very long acting season ahead of us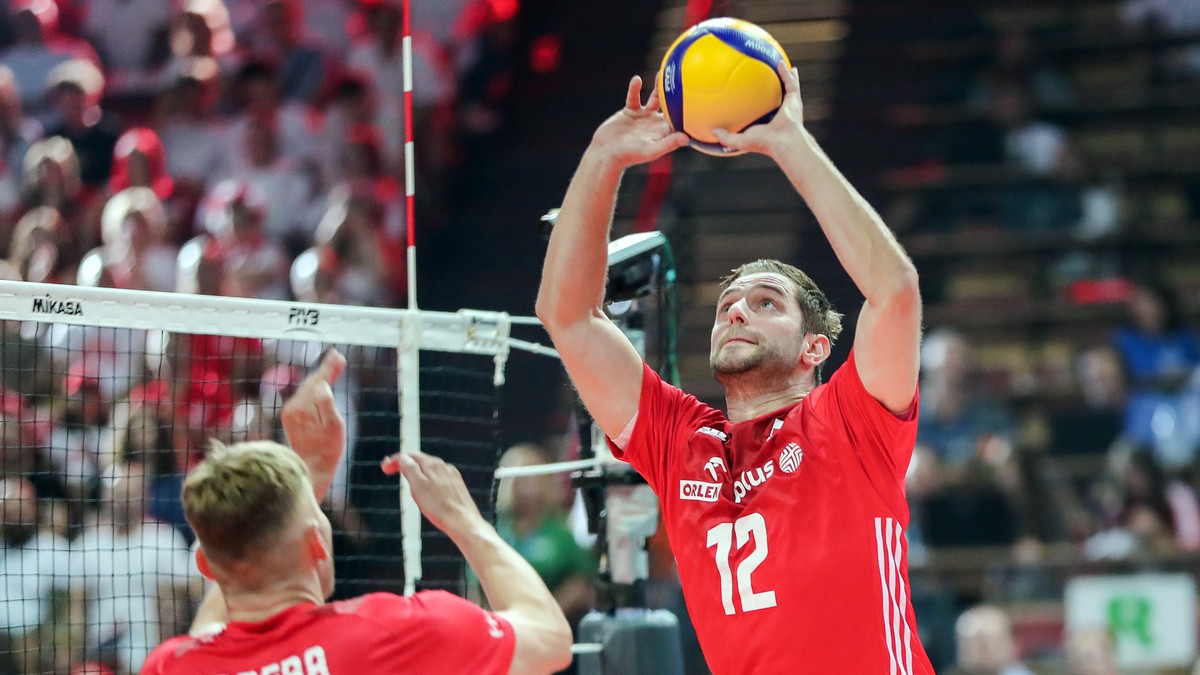 Grzegorz Lomacz.
– I had a vacation, had time to rest and rejuvenate, and now I'm hungry for the game – Polish volleyball player Grzegorz Łomacz told PAP after Friday's friendly match against Germany. The Poles won in Sosnowiec 3: 2.
– There were tough club competitions between seasons. I think I had 18 days off, and there was time to recover. I am glad that we can meet again in white and red, – he added.
See also: Women's Volleyball Nations League 2023 – Where to watch the matches?
Coach Nikola Grbić's team with two matches against Germany (2:3 in Katowice and 3:2 in Sosnowiec) started the season with a reduced squad. From June 6 to 11, the Poles will play in the first tournament of the League of Nations, which will be held in Nagoya.
"We have a long international season ahead. A very long one, though… I think it's like that every year. There is a place to play. We travel to Nagoya on Sunday and our thoughts are focused there now – added the playmaker.
On Friday, for the first time, volleyball players visited the ArcelorMittal Park hall in Sosnowiec, which opened in February.
– Very nice volleyball facility, it's a pleasure to play here – Łomacz reviews.
He stressed that the fans could enjoy both meetings with Germany.
"They were hilarious to watch." We still have a lot of reserves. This is the first time we have played with such a group, and we will definitely come over time, – he said.
Summary of the match Poland – Germany:
The first of the three tournaments of the intercontinental stage of the League of Nations will miss the greatest stars of the Polish national team, such as host Bartosz Bednorz, Tomas Fornal and Wilfredo Leon, or striker Bartosz Korek. Before the start of the Games, on June 1 and 2, the Poles will have two more sparring matches with the Japanese national team.
The White and Red will face France in the first match in Nagoya on June 7th. Later, they will have clashes with the Iranians and Bulgarians. The competition in Japan will end on June 11 with a match against Serbia.
RM, PAP