I bought a car on commission. I stopped driving after a month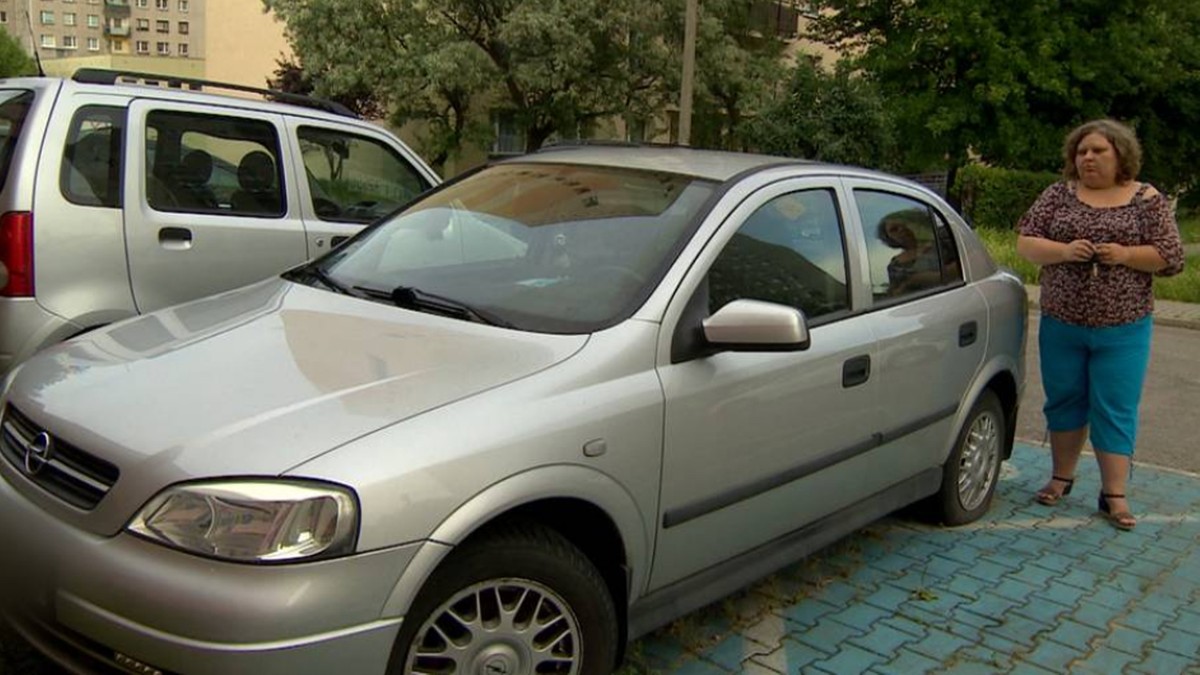 In February, she bought a car at a thrift store – the car had been on the premises for four months. Agnieszka from Świętochłowice is a single mother of a disabled 12-year-old Filip.. He needs a car to take him to a special school for autism, to see doctors, and to rehabilitate him.
– The son was born with muscle overexertion, clubfoot, Hirschsprung's disease. He is constantly under the constant supervision of not only a psychiatrist and psychiatrist, but also a neurologist and orthopedist. I have 20 km from the school. The son is not suitable for transportation by train or bus. When stress comes to him, he automatically blocks me – explains Agnieszka Popadeńczuk.
I ordered a working car. The car has been running for a month
The woman accurately described her situation to the seller in a second-hand shop in Zabarza. I ordered a working car. However, the timing and exhaust system on this twenty-year-old Opel stopped working after a month.
The car was beautifully presented and flawless. There is no initial fee, that is, I did not have to go around the mechanics – register the car and drive. We even asked if any repairs were needed: no. Get in and drive – says Madame Agnes.
look: "to intervene". The factory block will be demolished. The tenants are terrified
At the same time The sales report contained information that "the technical condition (of the car) is not good, rather – bad." Mrs. Agnieszka paid 8,000 in commission. zlotys. I feel betrayed.
– It turns out that I signed this protocol, but I'm not even sure when. Because when all the documents were signed, the agent who supposedly gave us the car said that these were their internal documents, their trading documents – says Agnieszka Popadeńczuk.
– More than one client of this dealer network told us that only after the sale did he realize that he had signed a protocol in which he was not given information about the condition of the car before. – admits Oskar Możdzyń, a lawyer at Autoprawo.pl.
The commission misled the customer. It turns out that the car has a reserved engine
A similar situation in the same committee in Zabrze met Mr. Kamel from Rhoda Aleska. Paying 50,000 for a seven-year-old car. zlotys – drove a week. It turns out that the car has a reserved engine. The repair cost more than $40,000. zlotys. Car has been parked for almost a year now.
– I bought the car a year ago, in June. I drove it for a week. A week later, I gave the car to the mechanic for an oil change and it turned out that there was metal filings in the oil, so we had to hand the car in for service. They highly recommended this car at the dealership, said it was at ASO, that it's from the fleet, and this and that. There was no problem with the engine. And it turned out that when we went to my parents, the oil in the engine was hot and the engine error appeared – says Kamel Ka'a.
– If a car's engine is found to be faulty within the first weeks of use, something is clearly wrong earlier. We hope that this will be confirmed by an expert in the course of the court case – adds Oskar Muidze, lawyer at Autoprawo.pl.
The committee offered compensation. Director: We can't do anything
Agnieszka was offered 1,000 PLN as part of her complaint. The parts alone cost over $3,000. zlotys. Agnieszka's mother tried to explain it to the director of the committee in Zabrze.
Jadwiga Popadeńczuk: This is pure cheating. I wanted to sell the car, and the employee who wrote the contract did not talk about the car, about the technical condition of the car, but said to write a positive review.
boss: We here in the ward can't do anything. If there is indeed a complaint, I can only report that you have been in such a representation. I can't make any decisions anymore. At this level, a lawyer should speak with you.
Customers regularly complain about the nationwide network of second-hand stores
We were sent from Zabarza to the complaints department in Katowice. A representative for the company declined to comment to the media. He only said that the company would respond to the complaint Agnieszka made again.
– It is a large nationwide dealer network, so many customers who bought cars there turn to us. What you need to pay attention to is certainly the sales protocols, which are not always clearly communicated to customers as to their content, and what exactly is written there – notes Oskar Muidze, lawyer at Autoprawo.pl.
look: "to intervene". Drunk cop hit him. He has been fighting for compensation for 12 years
– I said that I completely give up this car and ask for it back. And in this letter it is marked and I am waiting for a decision. After the damages written by the company and parking the car for half a year, I think it is no longer safe for my child. If I didn't have a son, I might risk it. However, I am traveling with a child: rehabilitation remains, doctors, and I need safety for the child, not for myself – this sums up Agnieszka.
The "intervention" once again proved its effectiveness. The second-hand shop bought a faulty car from Mrs. Agnieszka for the purchase price – The single mother finally regained her composure and 8,000 zlotys.
Interventions can be found here here.
red / "interfering"