Here is the Ski Jumping World Cup calendar for 2023/2024. Three competitions in Poland!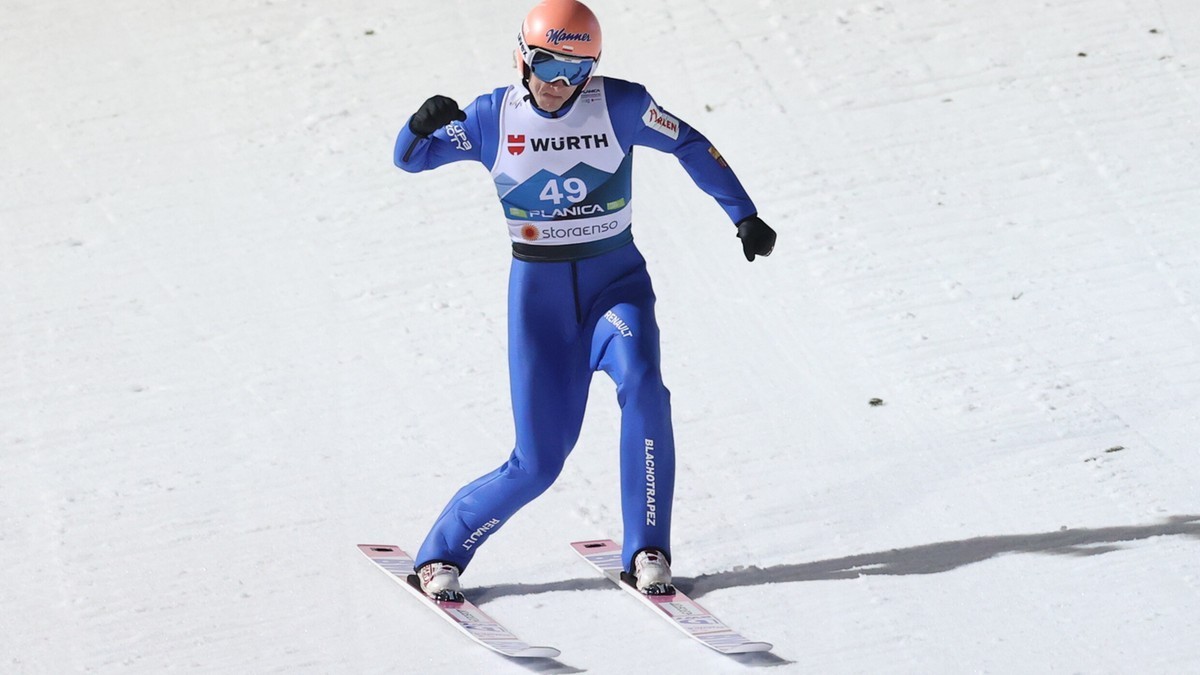 The International Ski Federation has approved the 2023/24 Ski Jumping World Cup calendar. The competition will start on November 25 in Ruka and end in Planica on March 24, 2024. For the first time, the Polish Tour will take place in Wisła, Szczyrk and Zakopane facilities.
The best jumpers will come to Poland for more than a week in January. The competition will start on January 13 with a doubles competition in Wisla. The next day, in Adam Maiza, there will be individual struggles. On January 17, another individual competition is planned in Szczyrk, and on January 20 and 21 in Zakopane, team and then individual competitions will be held.
See also: We met the first semi-finalists of the Hockey World Cup
In total, 38 competitions are planned for the season – 32 individuals, three teams and three duets.
2023/24 Ski Jumping World Cup season calendar:
November 25, 2023 Ruka (Finland)
November 26, 2023 Ruka (Finland)
December 2, 2023 Lillehammer (Norway)
December 3, 2023 Lillehammer (Norway)
December 9, 2023 Klingenthal (Germany)
December 10, 2023 Klingenthal (Germany)
December 16, 2023 Engelberg (Switzerland)
December 17, 2023 Engelberg (Switzerland)
Four Hills Tournament:
December 29, 2023 Oberstdorf (Germany)
January 1, 2024 Garmisch-Partenkirchen (Germany)
January 3, 2024 Innsbruck (Austria)
January 6, 2024 Bischofshofen (Austria)
Polish tour:
January 13, 2024 Wisła (Poland) – Duet
January 14, 2024 Wisla (Poland)
January 17, 2024 Szczyrk (Poland)
Jan 20, 2024 – Zakopane FC (Poland)
January 21, 2024 Zakopane (Poland)
February 3, 2024 Willingen (Germany)
February 4, 2024 Willingen (Germany)
February 10, 2024 Lake Placid (USA)
Feb 10, 2024 Lake Placid (USA) – Binaries
February 11, 2024 Lake Placid (USA)
February 17, 2024 Sapporo (Japan)
February 18, 2024 Sapporo (Japan)
Feb 23, 2024 Oberstdorf (Germany) – Doubles
February 24, 2024 Oberstdorf (Germany)
February 25, 2024 Oberstdorf (Germany)
March 2, 2024 Lahti (Finland) – Team
March 3, 2024 Lahti (Finland)
Raw Air Championship:
March 9, 2024 Oslo (Norway)
March 10, 2024 Oslo (Norway)
March 12, 2024 – Trondheim (Norway)
March 13, 2024 – Trondheim (Norway)
March 16, 2024 Vikersund (Norway)
March 17, 2024 Vikersund (Norway)
March 22, 2024 Planica (Slovenia)
March 23, 2024 Planica (Slovenia) – Team
March 24, 2024 Planica (Slovenia)
mtu, pap