Head of the Pentagon: Soon we will create a framework for training Ukrainian pilots on F-16 fighters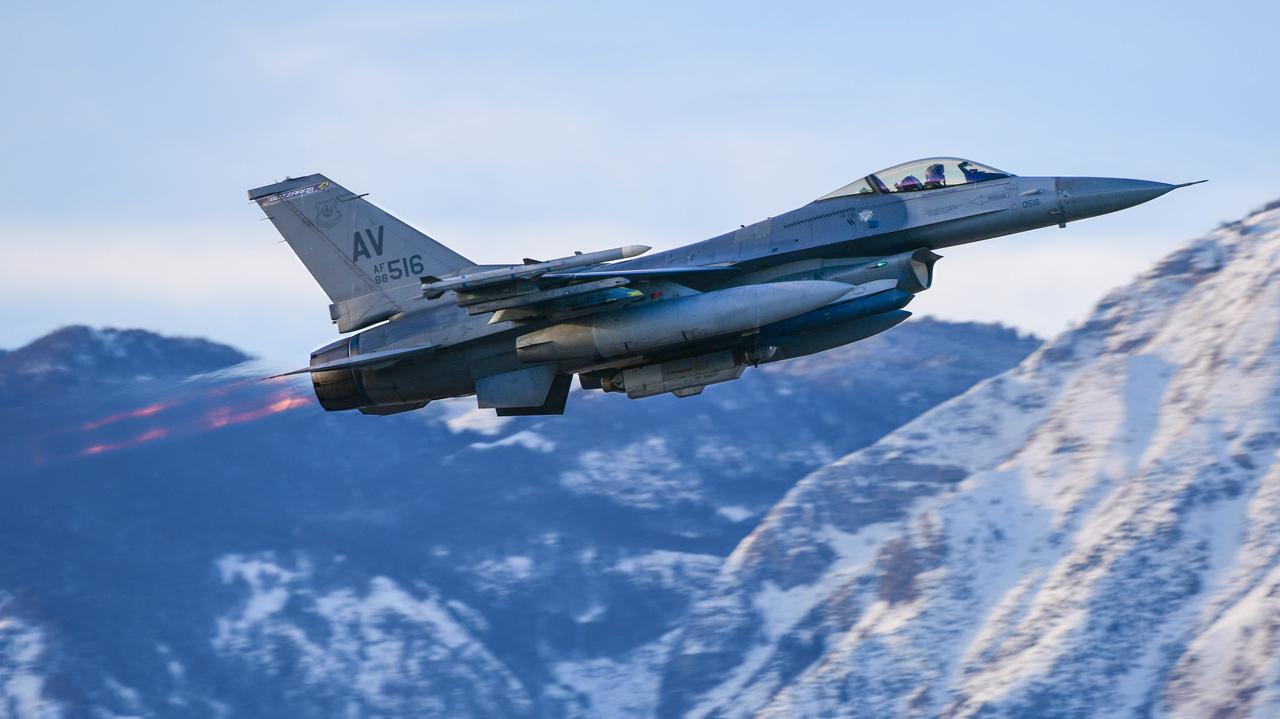 Pentagon chief Lloyd Austin announced Thursday that in the coming weeks, the United States, together with Denmark and the Netherlands, will create a joint framework for training Ukrainian pilots on F-16s. During the press conference following the virtual meeting of the Contact Group for the Defense of Ukraine, he noted that Norway, Belgium, Portugal and Poland had also volunteered to assist in the initiative.
"During today's meeting, many allies and partners discussed plans to train Ukrainian pilots on fourth-generation fighters, including the F-16," he said. Lloyd Austin After an online meeting with ministers of 50 supporting countries Ukraine.
As he added, Denmark Together with the Netherlands, they will lead the European coalition to train F-16 pilots, Norway has volunteered to help, BelgiumPortugal and Poland.
"The start of training work on the F-16 is an important example of our long-term commitment to Ukraine's security," Austin said.
However, he stressed that ground-based air defense systems remain the most important priority for Ukraine.
Milley: We asked Ukraine not to use American weapons to attack Russia
The chairman of the Joint Chiefs of Staff, Gen. Mark Milley, cited reports that US equipment was used in the recent offensive by the Russian Volunteer Corps and the Russian Freedom Corps in Russia's Belgorod region.
Was it equipment donated by us? What is the nature of this attack? Who did what to whom? I can't say that definitively, but I can say that we asked the Ukrainians not to use equipment provided by the United States to attack Russia directly.
He added that Washington does not want its weapons to be used in attacks inside Russia, because "this is a war between Ukraine and Russia … and not a direct conflict between the United States and Russia."
Millie: The battles will continue, and they will be bloody and brutal
Russia will not win this war militarily. Its strategic goals, the conquest of Ukrainian lands, the overthrow of the Zelensky government (…) were buried about a year ago, – said General Milli. Thus he answered the question of how it would end The war in Ukraine And whether Kiev will have to give up its lands.
He added that removing more than 100,000 Russian soldiers from the occupied territories "may be militarily possible, but probably not in the short term."
"This means that the fighting will continue and it will be bloody and violent," he said. At the same time, he stressed that it was not his role to dictate to Ukraine whether it should agree to territorial concessions. He also said that the US goal is to support Ukraine "as long as it takes Russian aggression to end".
Speaking at his side, Pentagon chief Lloyd Austin stated that the goal of the United States is "to ensure that Ukrainians have what they need to defend their territory."
Main image source: US Air Force