He rescued an 11-year-old boy with no signs of life. I will remember the sound for life.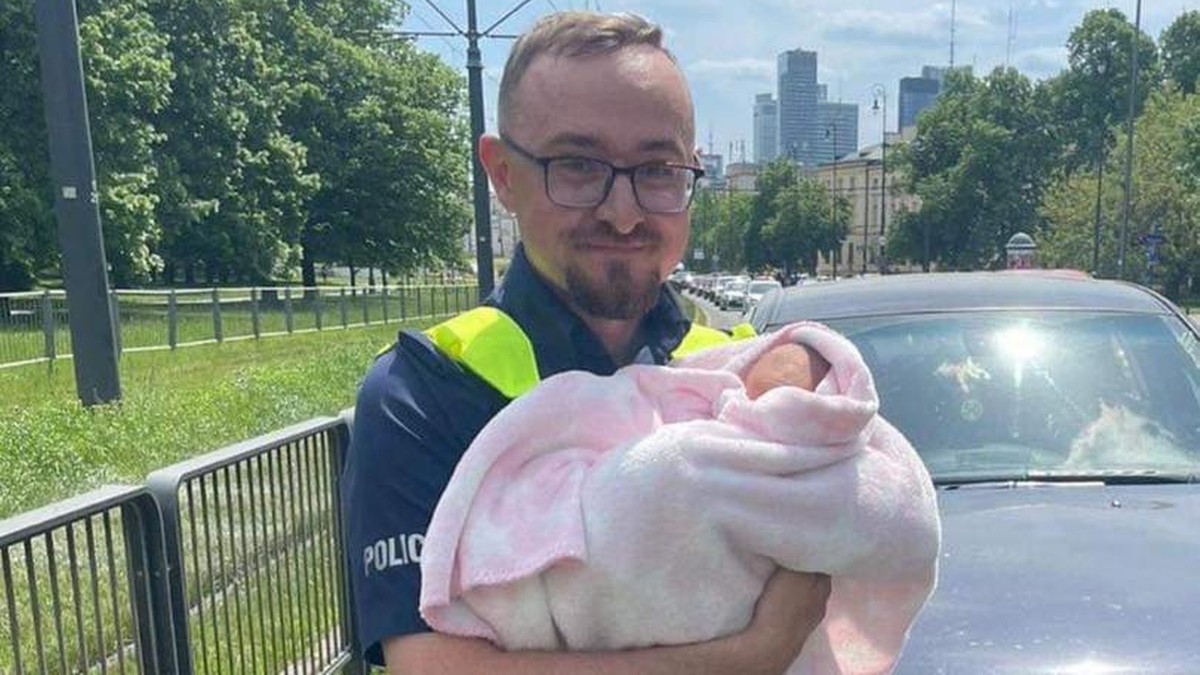 A police officer working at the Warsaw Police Headquarters helps a child with breathing problems. The officer, who was driving through the streets of Warsaw, noticed an alarming situation and decided to fight back. His decision may have saved the 11-day-old's life.
The accident occurred on Tuesday in the center of Warsaw. Coming from Sokołów Podlaski, Sgt. Tomasz Grądzki of the Traffic Department of the Warsaw Police Headquarters, while returning to the unit, noticed a car standing in the middle of the road.
As he himself says, at first he thought it was a trivial matter, but then he became convinced that the situation was very serious.
The police officer saved the child's life
As it turned out, there was an 11-day-old baby in the car who was having trouble breathing. The child, who showed no signs of life, had an airway obstruction.
look: Malbork. The nine-year-old was standing on the windowsill. The boy was saved by a policeman
The officer gave first aid to the child and brought the infant back to life. With his help, the child caught his breath. – I will remember the sound I heard at that time for the rest of my life, – said Sergeant Grądzki.
The child's parents can talk about great happiness. The policeman who saved the life of a newborn knew exactly what to do, because he has the title of lifesaver in the field of qualified first aid.
but that is not all. Sergeant Tomasz Grydzky not only assists as a policeman, he is also a firefighter for TSO KSRG Jabłonna Lacka and TSO KSRG Stara Miłosna.
dk/wka/Polsatnews.pl