He hid from the police in rape. They searched for him for several hours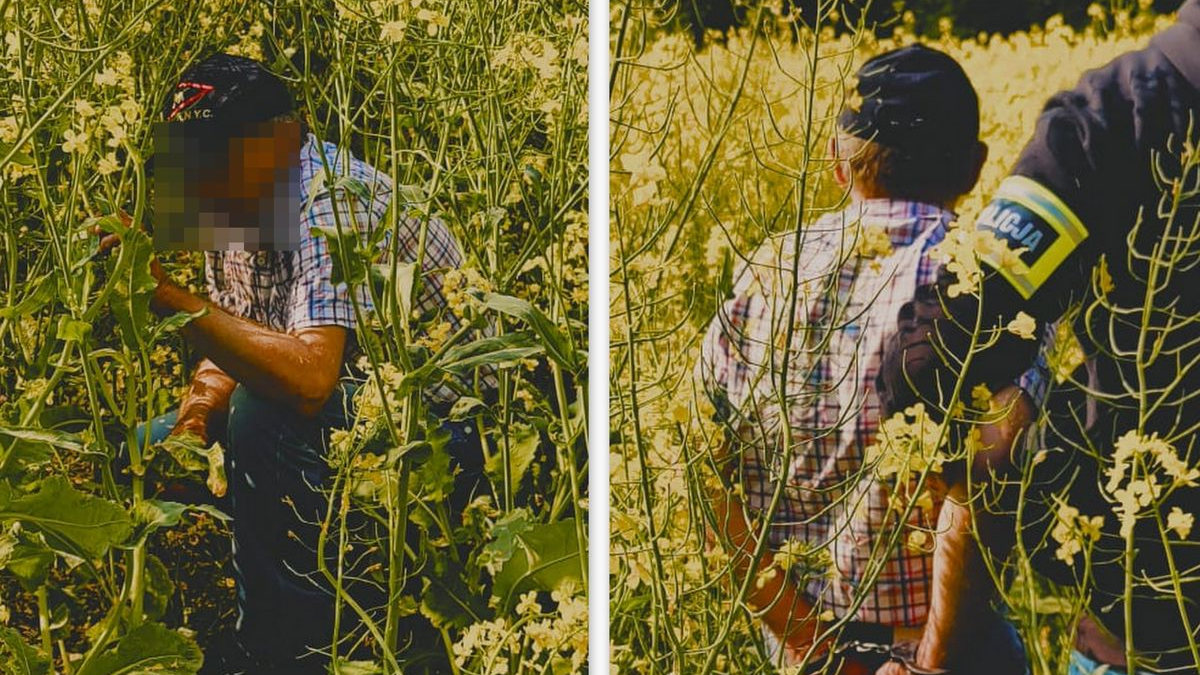 Police officers from Lublin searched for several hours for a man who had covered up a rape.
He thought the policemen would let it go and not search for him in the vast field of rapeseed. However, uniformed officers from Lublin patiently combed several hectares of land for several hours. Finally, the 52-year-old fell into their hands and was arrested.
Police officers from Lublin have determined that a 52-year-old man who wants to serve a prison sentence may be hiding in one of the abandoned farms in the Lublin district.
look: Lublin. She was wanted for theft. She hid from the police under a blanket with her son
While searching the house, the police noticed a lit cigarette butt in one of the rooms and an open window overlooking a meadow and a large rapeseed field. Traces in the grass indicated that the wanted man could have run out onto the field to hide from the uniformed officers.
They searched for him in the rape for several hours
The officers patiently searched several hectares of field for several hours until they finally found the 52-year-old. The man was lying on the ground camouflaged by canola stalks. In a police interview, he admitted that he did not expect the officer to search for him so persistently.
A resident of Krzczonów municipality was arrested and sent to prison. He will serve more than a year in prison there for making criminal threats.
pgo/Polsatnews.pl