Disgusting behaviour. He bit a competitor and he wasn't even punished!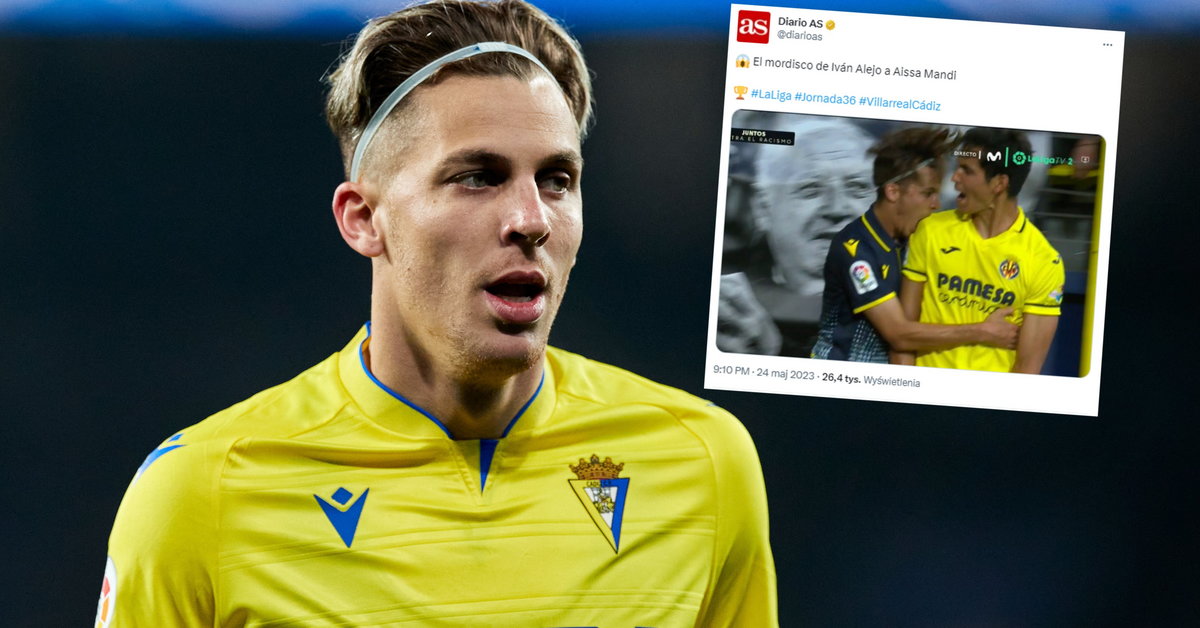 Villarreal were leading 2-0 after the first half, so the visitors, who are fighting for relegation in LaLiga, felt nervous. So much so that Alejo tried to bite one of his rivals. This situation occurred after changing sides.
Mandy quickly pushed his opponent away from him. However, the referee may not have seen this situation, because he didn't even give Alejo a yellow card. The video assistant referee team did not intervene.
"Nothing happened between us," Alejo said immediately after the match, but the cameras caught something completely different. Thus he has been compared to Luis Suarez who bit Giorgio Chiellini in 2014 during the World Cup.
Tough end to the season
Alejo needs to focus on the game, not incidents like this, as he and his team face a difficult end to the season. Two rounds before the end of the conflict, Cadiz has 38 points and ranks 17th in the table. However, the differences in points are minimal. Real Valladolid, ranked 18th, also collected 38 points, just three "points" ahead of Valencia in 13th place.
Cadiz will also play this season with Celta Vigo (14th place, 40 points) and fight for relegation and Elche (20th place, 21 points).
author:LZS
source:Onet Sports Review
Creation date: Today 20:41