Czech police have arrested a suspect in causing the largest fire in the country's history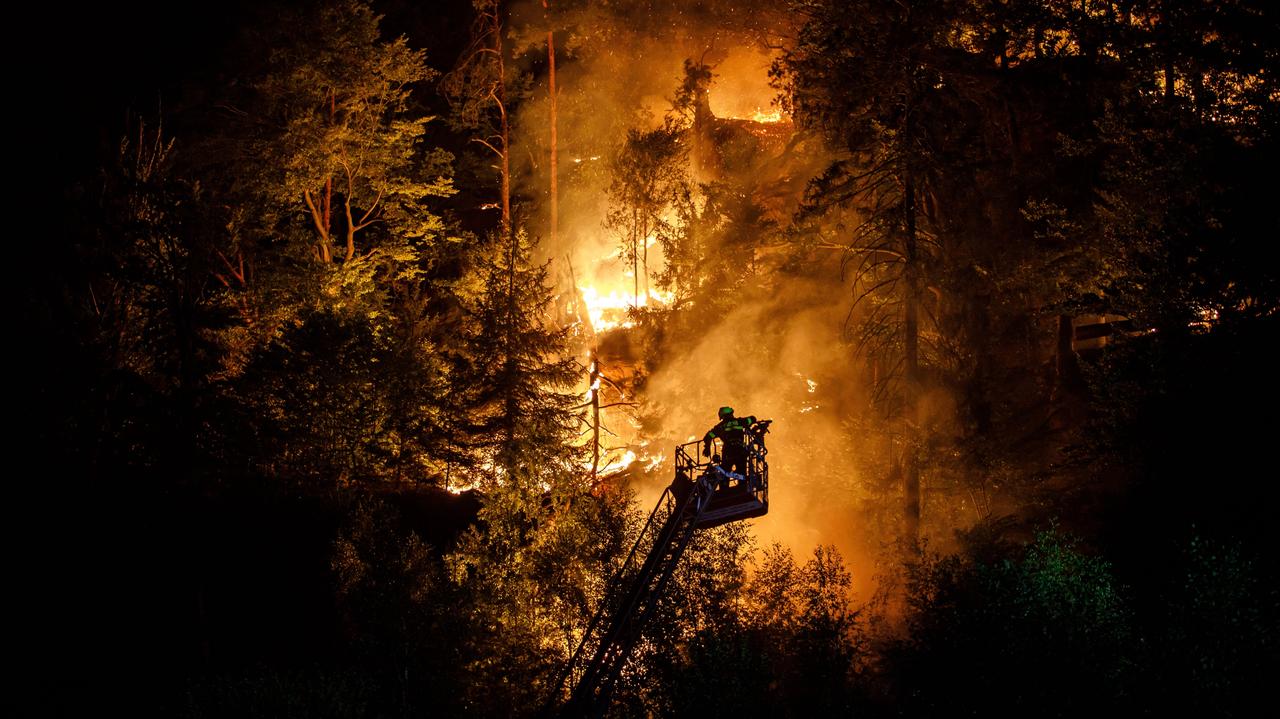 Police have arrested a 36-year-old man suspected of starting a fire in the Bohemian Switzerland National Park. It was the largest fire in the history of the Czech Republic.
Czech police have arrested a 36-year-old man for causing a fire in the Czech National Park Switzerland In 2022. The court issued a sentence and the man also suspected of other arson operations was arrested.
The police charge him with causing a public menace and causing damage to another person's property. If the prosecutor's office finds him guilty in court, he faces up to 15 years in prison.
A fire in the Bohemian National Park of Switzerland
A fire broke out near the village of Hertzinsko, near the Czech-German border in the national park, on the night of July 24. The element was hard to control. Six thousand firefighters participated in the operation. The Poles rushed to help, putting down the helicopter fire.
The fire spread to more than 1,000 hectares of forest. Extinguishing was extremely complicated by drought, high temperatures, strong winds, and inaccessible terrain. The process took 20 days.
The police do not release any information about the alleged perpetrator. The media speculate that he may be a former zookeeper.
Main image source: Twitter / hasici_cr