Carlsen's victory in Warsaw! Minimum Duda loss to the winner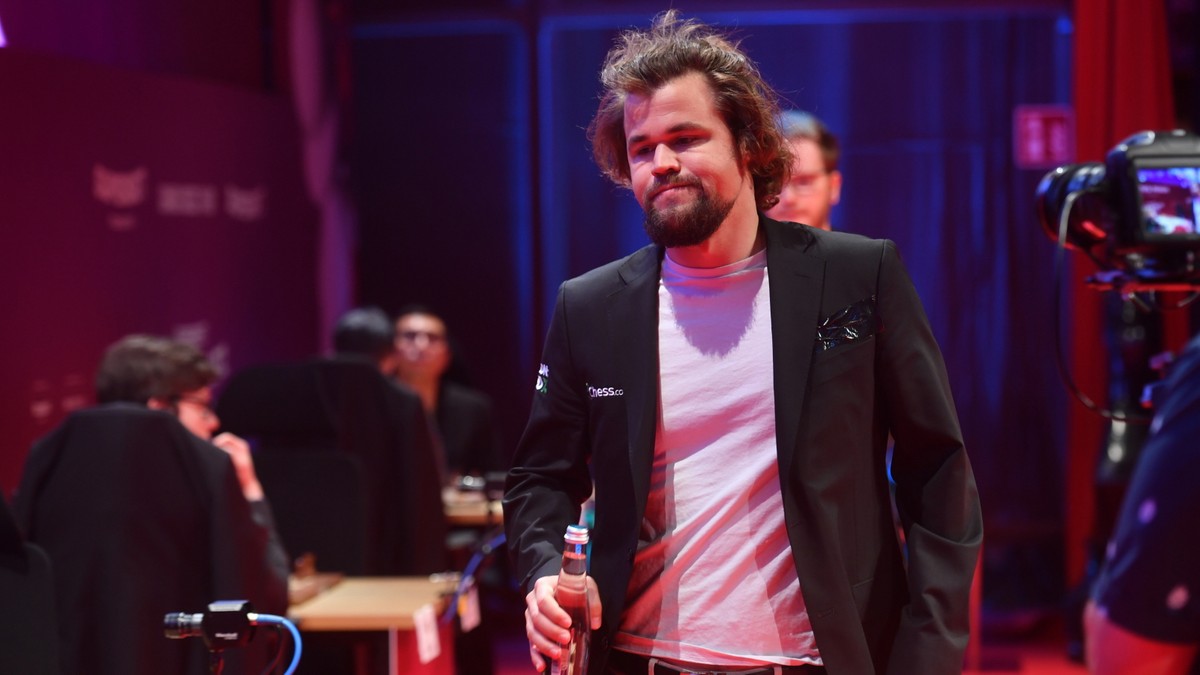 Last year's winner, 25-year-old Duda, started the final day of the championship as the leader, half a point behind world leader and longtime world champion Carlsen (17.5:17). However, it was the Norwegian who continued his excellent streak on Thursday, and the Pole was losing points and quickly losing the lead.
See also: The 13-year-old is delighting in the Grand Chess Tour. He has victories with major masters on his account
The victory in the competition, which took place at the Pauline Congress Center in Murano, was decided by a direct duel between them in the last round. Then Carlsen got 23.5 points, friendly with one less point. Only the victory allowed the Poles to catch up with the opponent and led to extra time for the victory in the tournament. Playing as black he had a bishop and two pawns against the rook at the end of the game. But the Norwegian defended meticulously and was not defeated. The match ended in a draw.
In the Superbet Rapid & Blitz Poland 2023 blitz chess competition, players receive one point for winning and the other half for a draw.
Earlier, the great leader from Wieliczka started the day by defeating Richard Rapport, who represents Romania, Hungary, to avenge the first defeat in the tournament he suffered the day before. Then he lost to Dutchman Anish Giri, which cost him the lead against Carlsen, who won both his matches (18.5:19). Duda's second consecutive defeat, this time against Aronian, gave the Norwegian a complete advantage on points (18.5:19.5). In the following rounds, the Pole won with Ukrainian Kirill Shevchenko, representing Romania, lost with Frenchman Maxime Vacher-Lagrave, and defeated American Wesley So and Romanian Bogdan Daniel Deck.
In the penultimate round of the championship, there was a "Polish Derby", in which Duda won again, this time in white, over Wojciech. This gave him a chance to make up for the loss to the leader in the strike duel with Carlsen, because he also lost half a point, drawing with Aronyan.
Second in the national standings Wojtaszek started with a loss to So and a tie with Deac. Then he lost to Shevchenko, Carlsen and Report and tied with Jerry and Aronian. After losing the duel with Duda, he met Vachier-Lagrave and ended the day and the tournament with a loss.
The tournament in Warsaw was attended by players from the world's elite, including five grandmasters from the top six players in the FIDE rapid chess ranking.
The prize pool was $175,000. The winner got 40,000 and the runner-up got 30. A 10th place meant a bonus of 7,000 slots.