Another attack on Russian lands. CPR troopers: We're home
– Russian volunteers did the impossible. We have returned home, said Denis Kapustin, unit commander. Soldiers fighting in the ranks of the Armed Forces of Ukraine appeared in front of the post office in Gutovo in the Belgorod region.
registration Confirmation of entry into the territory of the Russian Federation It appeared Thursday on the formation's official Telegram account. It was carried out on the stairs of the building mail.
"Once We are entering RussiaWhether it was a fight or a secret – it didn't matter. The fire of battle ignites across the country. expect us and in your city– announced.
"Of course this time Nobody has to proveThat we shot our movie not in the Kiev region, however back home. Nevertheless, we decided to make such films Our good tradition. Glory to RDK! "- we read in the description.
Another entry for Russian volunteers
Today's publication indicates that the soldiers Volunteer Corps and Russian Legion "Freedom of Russia" Once again crossed the Ukrainian-Russian border.
Głotowo village is located near Grajworon in the Belgorod region of Russia It was occupied by Russian volunteers – for the first time – on Monday 22 May.
after stay for two days on the territory of the Russian Federation Anti-Putin forces withdrew To the territory controlled by the Armed Forces of Ukraine.
"shields" in the hands of the legionnaires
During a press briefing on Wednesday, representatives of the Freedom of Russia Corps reported Seize the equipment belongs to the Russian army.
The volunteers returned to Ukraine with, among other things, Modern electronic warfare station R-330M ZytielThe BTR-82 armored personnel carrier and armored cars.
Total losses during the operation Two dead and ten wounded. This is the response to the hypocritical statements of preachers who They cannot defeat us "This is why we suffered heavy losses," the statement said.
"Eternal glory to the dead, and honor to the living. We We will go home again: and to Belgorod, And to MoscowAnd to Vladivostok. Russia will be free! – added.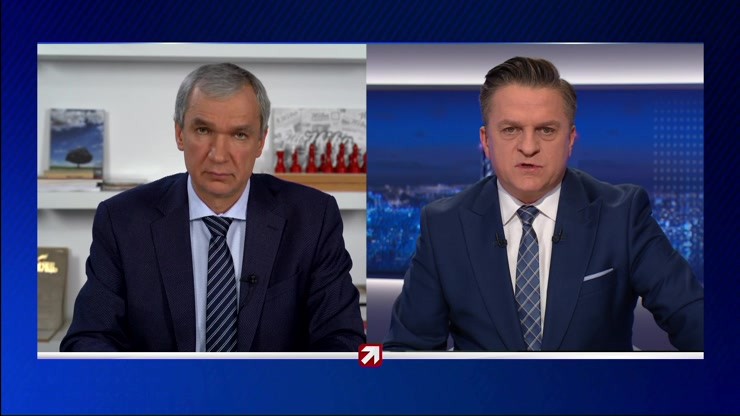 mjo/Polsatnews.pl